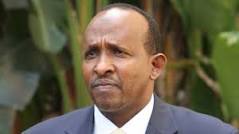 The Garissa township lawmaker today in Parliament proceedings told his fellow MPs that it was wrong to keep on bending rules in the house just because of accommodating some external pressures.
He noted that even the simple criteria that was to be followed in introducing an important referendum bill of national interest was not followed at all. Members were now being subjected to discuss about it yet the processes of debating on it were not observed.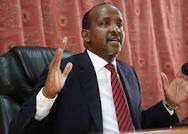 The now strong Ruto ally went on to say that acting in total disregard of Parliament standing orders was something that was becoming common. He challenged the speaker to be on the look out for such bad trend.
Duale reminded him that even with the referendum bill that had made them work late in the evening, the speaker oversaw bending of some of the house standing orders but never reacted. He went on to tell the speaker to be very fair when conducting house businesses.
He finally asked his colleagues to be independent when it came to voting for the bill as Kenyans were following what was happening and that their approach to some issues that mattered to their lives needed to be taken seriously.
Attached is a video link of Duale speaking:
https://youtu.be/BxcseH947_I
Content created and supplied by: GachNews (via Opera News )