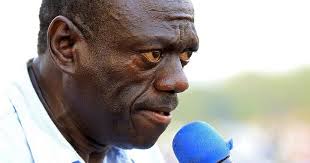 FDC, other opposition parties and the Ugandans at large should just come.Together and drive for a public opinion not only party based opinion.President museveni is a very wise big headed dictator!
Dysfunctional NRM, Junta hasn't figured out how students in Uganda can resume classes 10 months after lockdown!The Open and Distance e-Learning ODeL can't work due to serious challenges of ICT access.The Junta has greatly endangered ourchildren's future.That's why.
Very concerning.The people of Uganda and look foward to a response to this.Uganda's elections have beenprogressively monstrous and @Conservatives have always been strongly critical.
These are the monsters of imperialism eating up Uganda's hope and dream to become a successful state that works for all.
The People's President Kizza Besigye slams the European Union and asks them to stop public reactions and Act for Uganda.
Earning billions at expense of suffering Ugandans.Such thugs seize to be called diplomats instead disappoints to world.
Content created and supplied by: Russel254 (via Opera News )