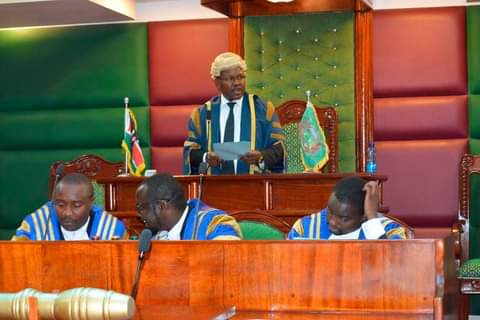 In a video recorded by Citizen TV and shared on Facebook by Dennis Itumbi, the Chinga Ward MCA Kiruga Thuku chose to be among the few MCAs that will go down in history as having been opposers of the constitutional amendment proposals contained in the Building Bridges Initiative and its referendum.
MCA Thuku who contributed to the debate at 10AM today before the bill was passed through voting boldly stood his ground and opposed it by highlighting a few issues of concern.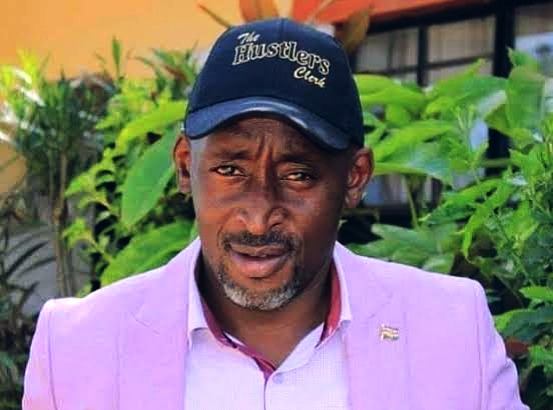 MCA Kiruga Thuku in a past event [Photo | Courtesy]
While articulating himself, he talked of BBI being of no use since the current constitution already allows the national government to remit any amount not less than15% of revenues collected in the country to county assemblies which means 35% can as well be remitted.
He also said that BBI will actually increase the burden on Kenyans that are already feeling the pain of living in a heavily indebted country.
That "if there will be Ksh 1.7 trillion that will be collected next year, then Ksh 600 billion will have to go to counties (35%) and Ksh 1 trillion go to paying of National Government loans that've already matured leaving the National Government with less than Ksh 1 billion.
In the aftermath, the Government will be forced to sink further into debts to pay public workers and run itself and thus implementing its development agenda will be a hard thing to do since there will be no finances for the same."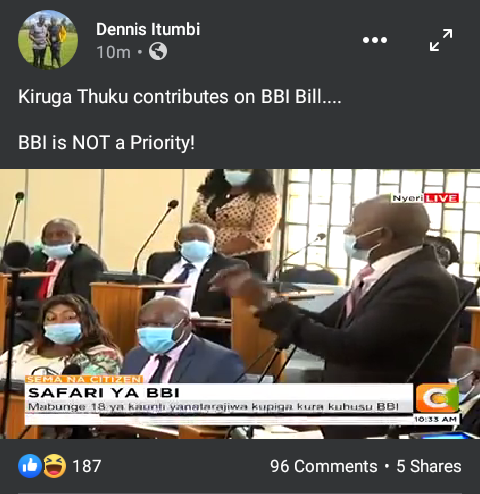 https://www.facebook.com/1485050332/posts/10226388562248791/
Content created and supplied by: AustineBarasa (via Opera News )