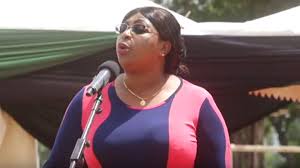 The Malindi lawmaker Aisha Jumwa today lashed out at some officials in the government by pointing out that they were working extra hard just to frustrate the deputy president by way of disrespecting him. She said that it was very wrong for a leader of Ruto's calibre for some junior staff to be undermining his work.
She however reiterated that according to her, she was convinced that the Dp was the best leader to succeed the president after his term comes to an end. She further said he was getting unnecessary attacks from his political rivals because he had something special when it came to leadership that others lacked.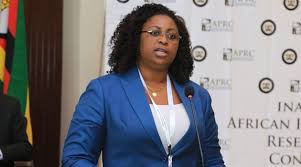 The outspoken Jumwa further told Mombasa residents that they needed not to waste anytime with other leaders that wanted to become president. She directed them to ignore them as they were very weak to offer any serious challenge to Ruto. Instead she urged them to listen to them but when time for election came, not to vote for them.
She finally warned some leaders in the ruling party that they needed to stop running the party like their own business. She said that the party was successful because of the effort of every member elected under it. She thus said that in 2022, things were though going to change for better.
Attached is a video link of Jumwa speaking:
https://youtu.be/zTncdyB2o6g
Content created and supplied by: GachNews (via Opera News )