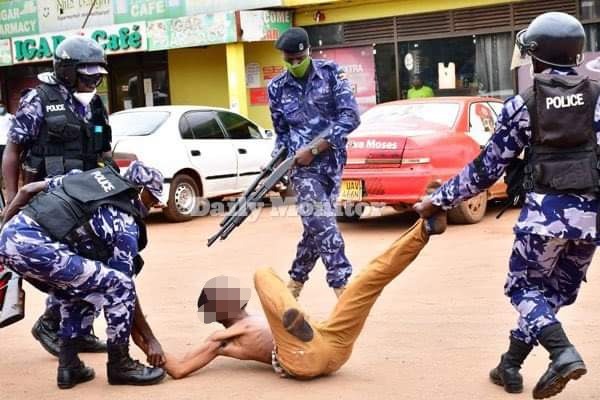 In a viral video uploaded by the Nation a young Ntv journalist went through hell after he was brutally beaten by Ugandan army officers.
In the video the journalist now identified as Jeff Twisenge was begging for mercy after he was brought down by these officers.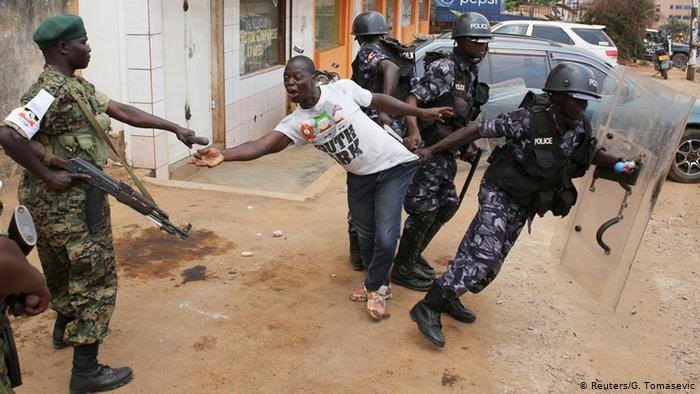 Info
"Please, please...NTV Please."
NTV Uganda's Jeff Twesigye is surrounded and beaten by officers from the Military police.
The situation forces him to apologise for doing his job. Jeff was left behind by the NTV vehicle while it rushed other journalists to hospital.
Journalist have been going through hell in the neighboring Uganda after ruthless officer beat them up as they were doing their jobs.
The Ugandan president yoweri Museveni has been accused of giving strict oders to the officers where many have been mistreating journalist.
Uganda has been on the spotlight after police officers practiced brutality during the just concluded general election.
Humanity seems to be on the edge in the neighboring country with questions raised of the force used by the officers in the country.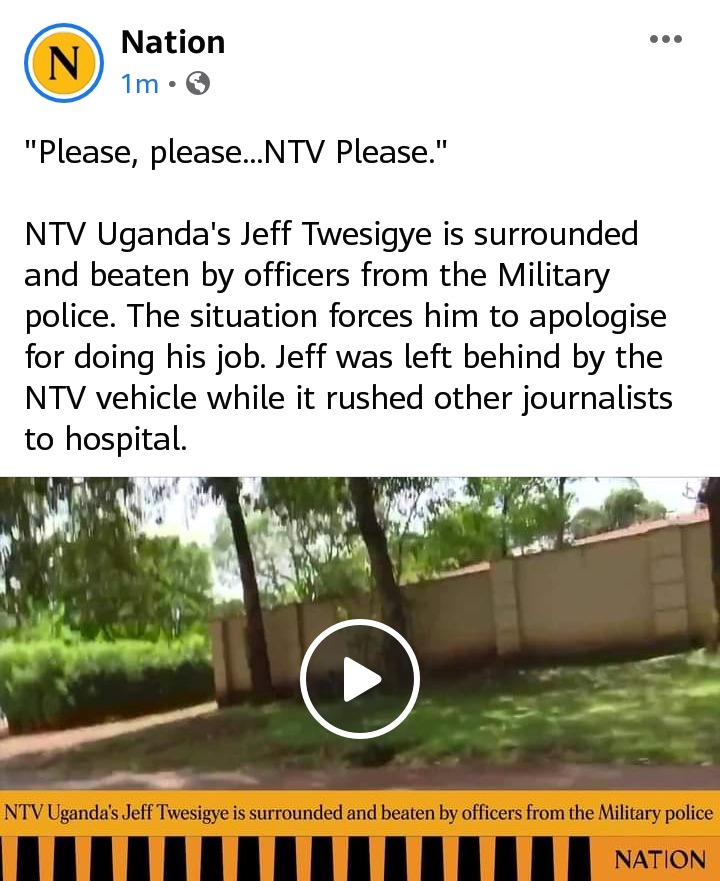 Content created and supplied by: Djrhymez (via Opera News )