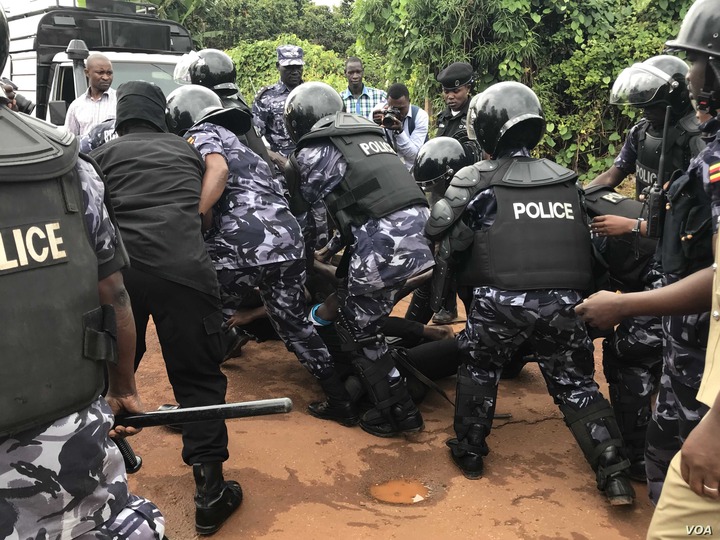 Voting in Uganda started today in a tense presidential election pitting longtime President Yoweri Kaguta Museveni against opposition front runner Robert Kyagulanyi alias Bobi Wine.
Upon the closure of a poling stations near Bobi WQine's Home at 4:00 pm, it is reported that Ugandans were harshly dispersed by the police as they were trying to observe the vote counting process.
In a video shared by renowned journalist Eyder Peralta, Ugandans can be seen running to different parts of area as they are sharply followed by the police. It is reported that a number of people have been arrested by the police in the process.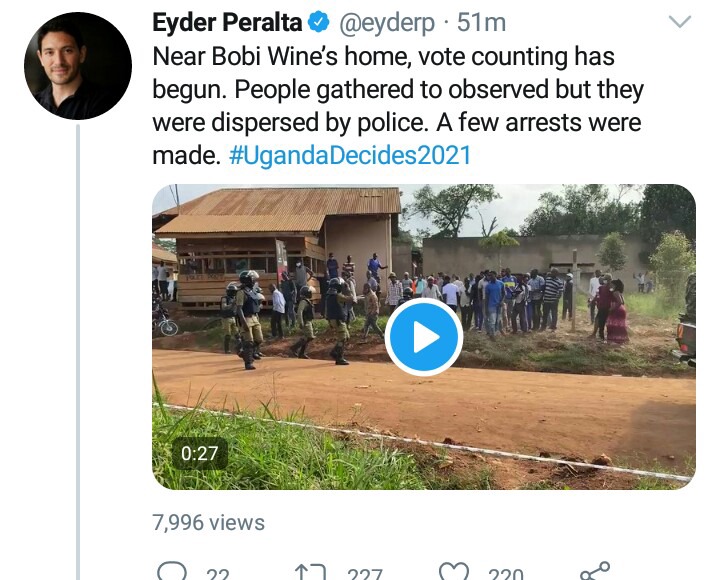 The Electoral Commission in Uganda earlier reported that the counting of votes cast at each poling station will be conducted openly, and a voter or candidate's agent may take photographs or recordings of the counting process. The commission also added that a voter can take photographs of the issued declaration of results form.
Click the link below to view the video.
https://twitter.com/eyderp/status/1349719297958973440
Content created and supplied by: Joseekenya (via Opera News )