Brief Introduction;
Some us may ignore curses but both tradition and religion are very clear concerning curses. According to tradition and religion, Persons operating under a blessing usually make wise decisions and are very successful in what they undertake while those operating under curses always make wrong decisions, they mostly fail in their plans.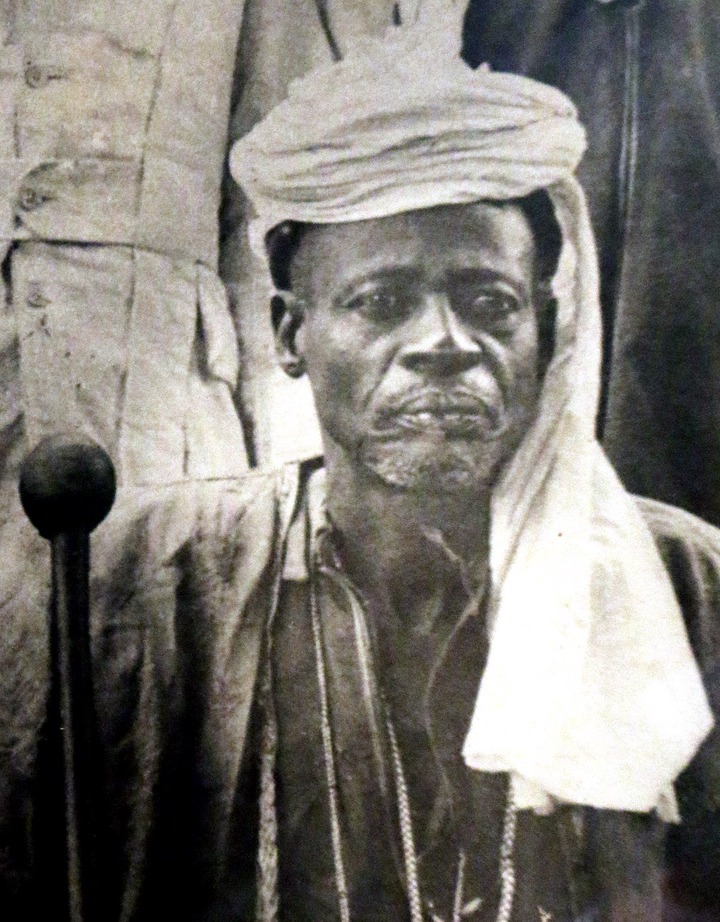 Photo: Nabongo Mumia
A theory is told why Raila has been failing to win in a number of presidential races since 1997. Historians have linked his massive failures to Wanga Kingdom. Wanga historians narrate that Raila's grandfather was one of Nabongo Mumias Ministers in 1890. This was a time when the British began taking over Western Kenya.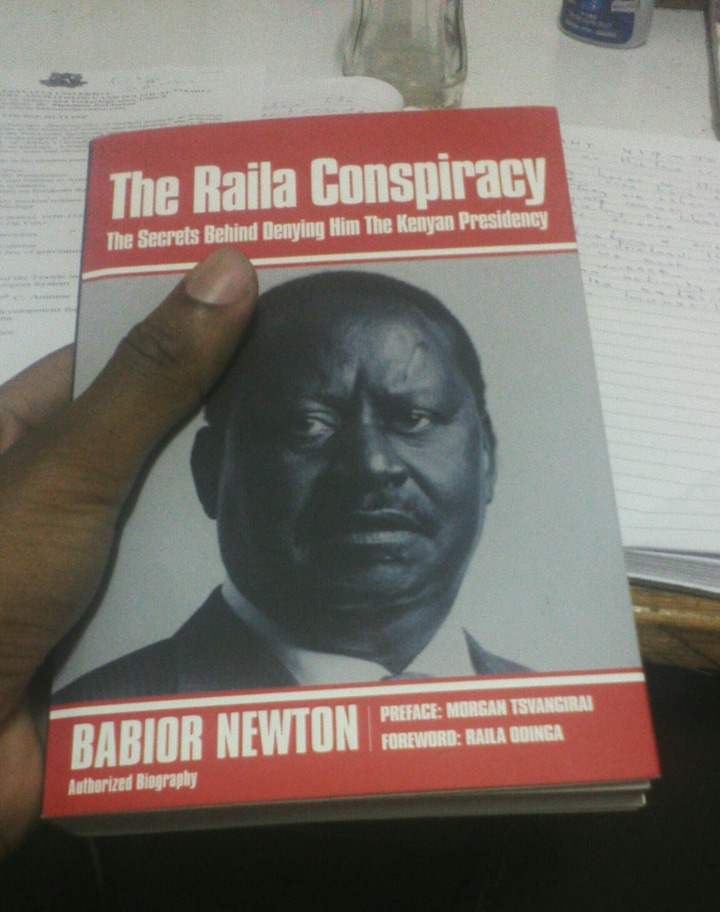 Photo: Babior's Book that Exposes Reasons for Raila's Failed Ambitions
As a minister, Raila's grandfather was not satisfied with his position. He planned an internal coup to overthrow Nabongo Mumias rule though the coup failed. Nabongo was a great friend to Raila's grandfather, he didn't want to punish him with death instead he cursed him ," You and your decendants will strive to get power, but you will never get it,". Raila's grandfather was then expelled from the community, he resettled at Sakwa where he built a territory with the Mumias kingdom knowledge. He and his family got assimilated into the Luo community and became part of it.
Mumia Kingdom historians allege that the curse began expressing itself in early 1961 after Nabongo's death in 1949. After Kenya gained self internal Independence, all instruments of power were handed over to Raila's father Oginga Odinga who refused to form goverment. When the goverment was finally formed by Kenyatta, Oginga was thrown out of government.
In 1982, it is alleged that the Odinga's were part of the coup that never succeeded although Raila denied being part of the coup. It was reported that Raila regularly met Hezekiah ( coup plotter) in a house along Nging road severally.
The curse also manifested itself in 1992 when everyone thought that Oginga was going to win. A sudden turn of events threw Ford into confusion handing presidency back to Moi. Raila's first shot fell on the same fate in 1997.
In 2002, Raila was again deceived by a great friend of his, Kibaki. After he helped Kibaki win, Kibaki turned his back on him failing to honor their past agreement. Wrong decisions of a person operating under a curse are evident in this scenario.
In 2007, Raila alleged that he won! Then why didn't he become president? Of course power was taken from him. He accepted a lesser seat that didn't help win in 2013.
In 2013, the curse also manifested itself when Raila failed to grasp Ruto. He let go of him on grounds that his reputation would be affected. No one knew that the Kalenjins would vote in a Kikuyu, YES! it happened and send Raila back to the drawing board for 2017.
In 2017, the same fate. He was sworn in, but he never occupied a government office. Will the curse spare Raila in 2022?
Content created and supplied by: DailyDigitalJournal (via Opera News )