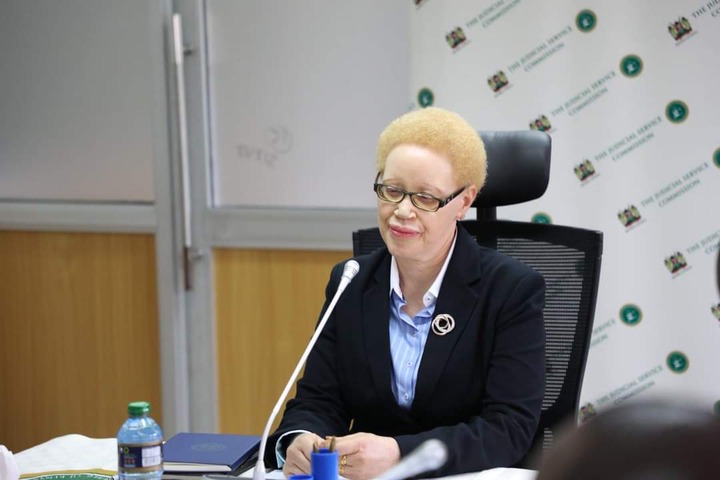 The political outbreak in the country is creating tension and unnecessary temperatures across the country. In 2017 outgoing Chief Justice David Maraga was to nullify the elections alleged to have had irregularities. This caused some of Kenyans to get involved in the fight for there kingpin which lead to loose of lives like baby Pendo getting killed in the process. Elections come with abuse of human rights and one person is getting rewarded for fighting for human rights. According to Judiciary Kenya,
"Justice Mumbi Ngugi to be honoured with the Global Jurist of the Year Award from the Northwestern Pritzker School of Law Centre for International Human Rights (CIHR). 2/4 Justice Ngugi, who serves in the Anti-Corruption & Economic Crimes Division of the High Court will receive the award during a webinar tomorrow, Tuesday, Feb. 16 at 9pm." Judiciary Kenya reported.
This is goid news abd we do hope she will continue fighting for human rights and other crimes like corruption that is sweeping the country by storm. With looming elections human rights activists need to stay alert to protect Kenyans from political goons.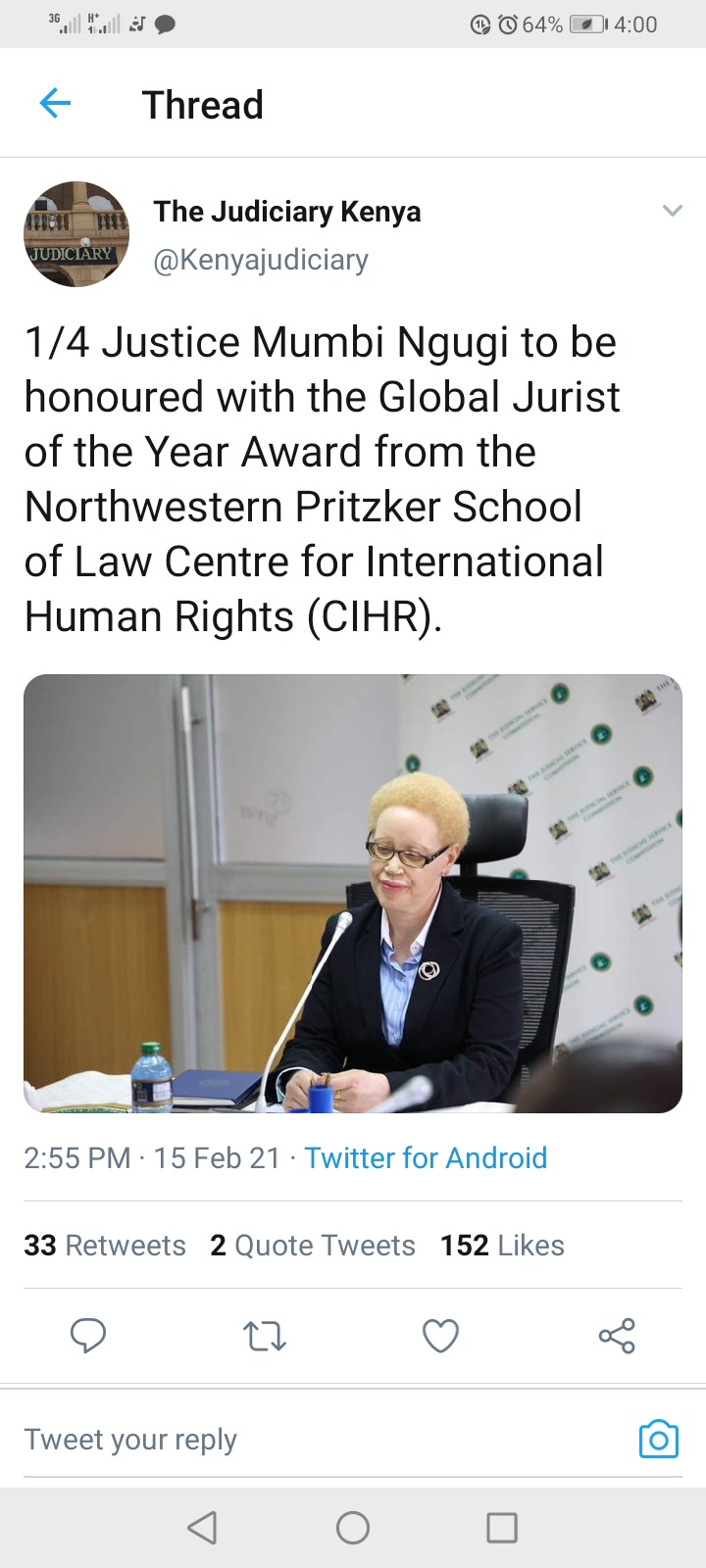 Content created and supplied by: Joeshu (via Opera News )