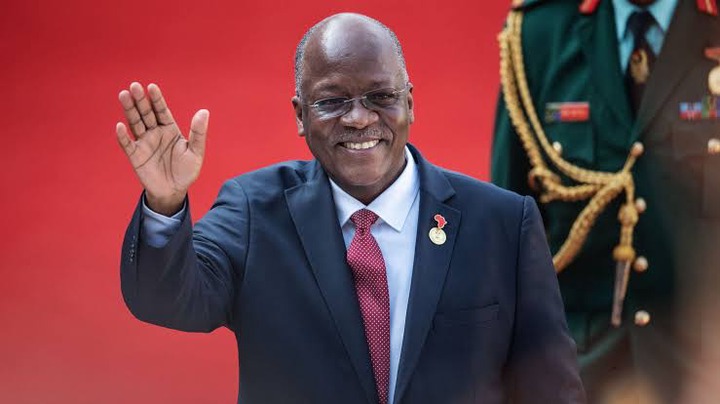 The shocking death of President John Pombe Magufuli has led to revelation of some personal information and long-time secrets that would never be made public while he was still alive.
After the announcement of his death and confirmation that he died due to heart complications, we have learnt that he had heart problem since he was young.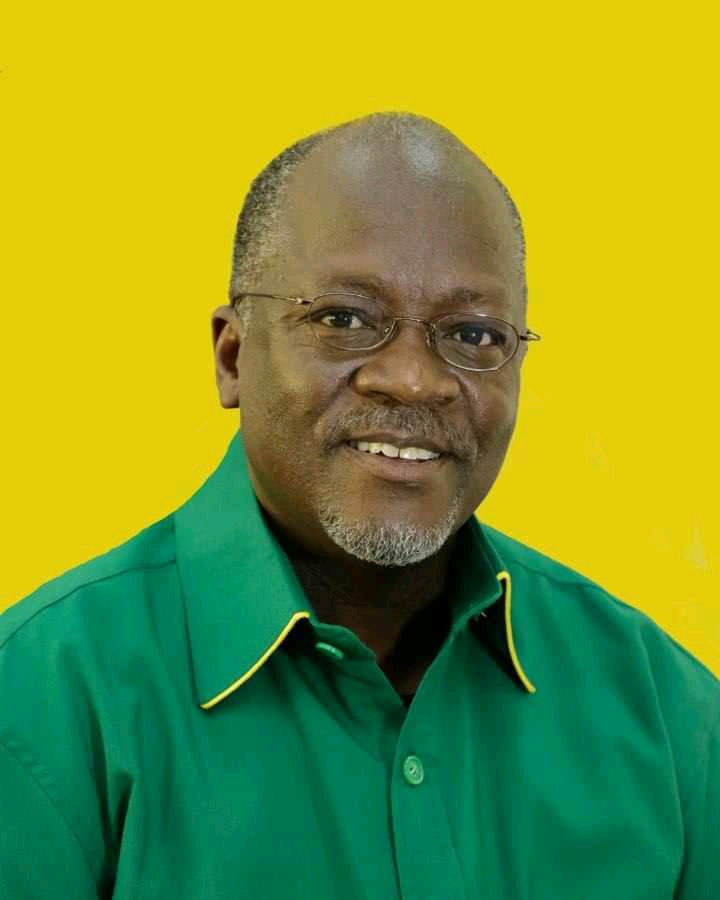 On other recent information that has been revealed, the late president of Tanzania was among the most the most educated ones in Africa.
According to Pulse Live Kenya, Magufuli was well educated in Chemistry.
He held a bachelor of science in Chemistry, master's degree in Chemistry and doctorate degree in Chemistry.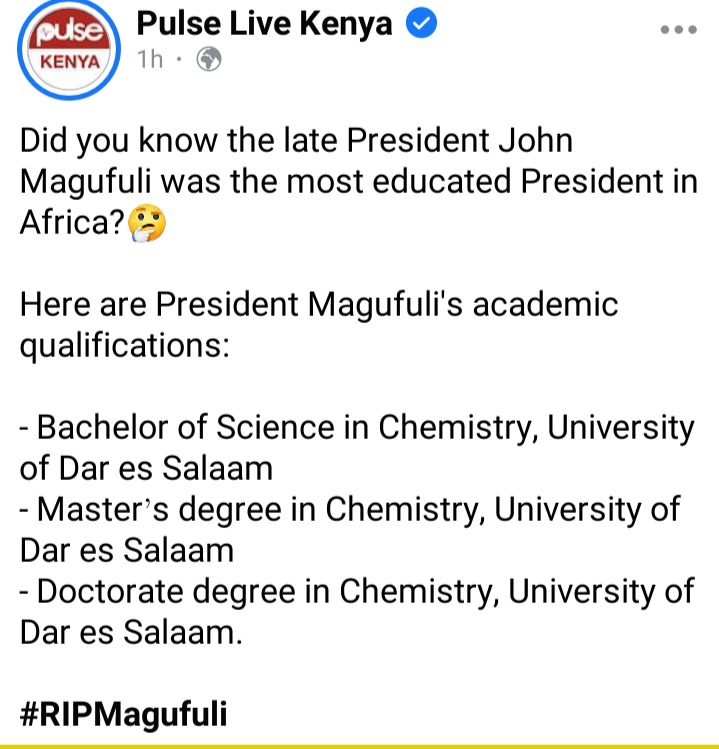 However, unlike most African presidents, his education was natured in his country. He studied at the University of Dar es Salaam.
John Magufuli started his education in Chato Primary school from 1967-1974.
Secondary School: Katoke Seminary 1975-1977, Lake Secondary School 1977-1978.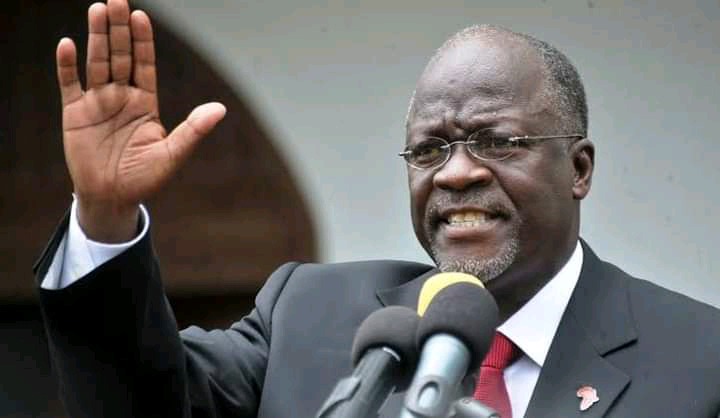 Joined Mkwawa High School for adavanced level education 1979-1981 and joined Mkwawa College of Education for Diploma in Education Science (Chemistry, Mathemathics).
He got his bachelor of science degree in 1988 at Dar es Salaam, masters in 1994 and directorate in 2009.
He was awarded a honorary doctorate in 2019 at University of Dodoma for developing Tanzania.
Content created and supplied by: KMutai (via Opera News )