Members of County assemblies have today been promised alot of benefits if they pass building bridges report at the County level. According to the former prime minister, the members of County assemblies will be enjoying benefits almost equivalent to what the members of parliament have. Raila Odinga assured the MCAs to have car grant, increased salaries and ward funds to fund their ward level developmental initiatives.
Many Kenyans have read malice from these promises and it could be a trick to trap the members of County assemblies to pass the bill. All the promises mentioned by Raila Odinga are not in building bridges initiative report and the basis of the promises isn't founded. They might be used to execute the plans of Raila and Uhuru and then dumped thereafter.
A section of Kenyans have also interpreted the promises to be bribery methods of taking advantage of the situation of the members of County assemblies. Kenyans are saying that these are some of the corruption cases DCI should deal with.
Do you agree that Uhuru and Raila have resorted to bribing of members of County assemblies to ensure building bridges initiative report is passed at the county level? Comment and hit follow.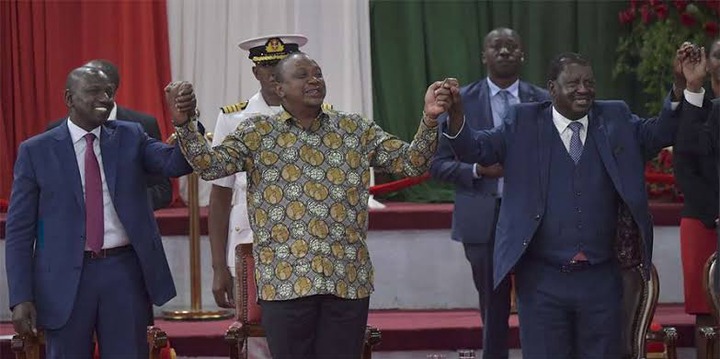 Content created and supplied by: @musa (via Opera News )