The Hustler Nation Narratives has been used by the allies of Deputy President William Ruto as their slogan ahead of 2022 general election. Many who do not subscribe to the DP have explained and viewed this slogan as a deadly thing and even went ahead to declare to fight it, saying that it decides Kenyans into classes that could lead to the have nots stealing and forcefully taking from the haves.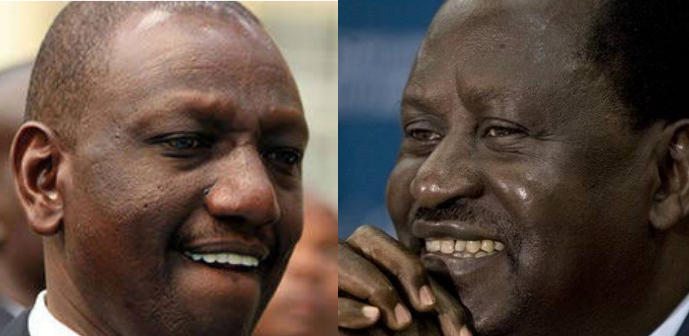 Following this explanation, some legislators went ahead to propose a motion to criminalize this legally, arguing that it could even lead to blood shedding in the country. However, Raila Odinga have now come out clear to defend the nation in a strong heat through an open letter to the public below.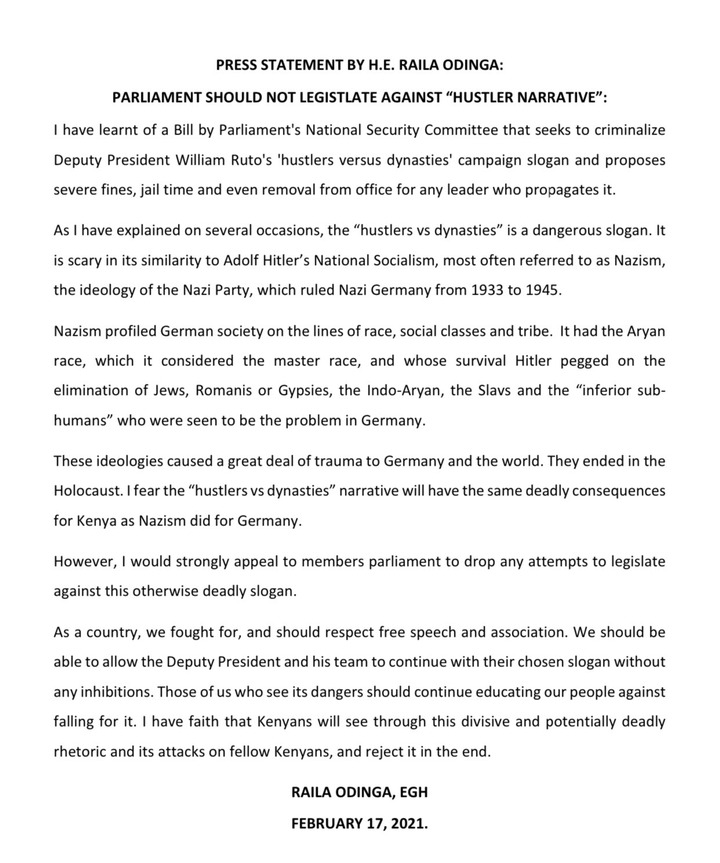 However, it is my considered opinion that the Deputy President must now wear his political war gears as this could mean the opposite.
Using his own example on the BBI process, the Deputy President declared himself that the document is good and that it forms an important progress of the country. Although he had a Proporsals that more inclusivity needed to be done in the BBI to allow more views, he openly stood out to say that "he supported the motion".
However, His allies attached to Tangatanga faction have come out boldly to declare an early rejection to the process and the BBI document as a whole, arguing that, however good or is, it will increase the cost of living and hence detrimental to common citizens. In fact, some of his supporters like David Ndii are attached to a court order given few days ago to stop the IEBC to stop any other progresses of the BBI ahead of the ruling of a case filed by Linda Katiba group of lawyers.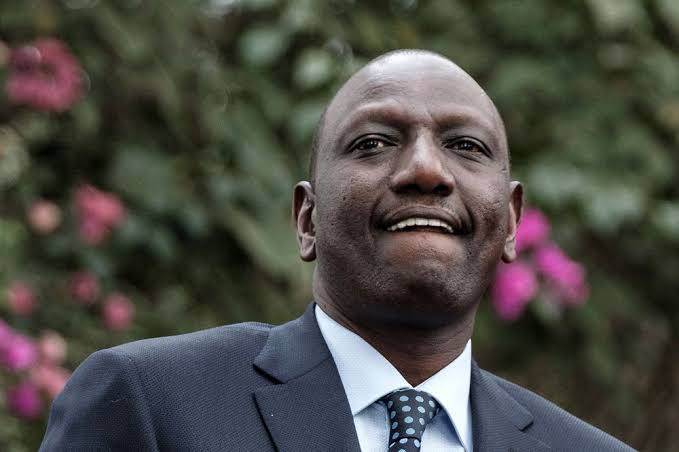 In the same way, The former Prime have declared his defence through the letter he shared as above attached. However, only the future can tell the truth of whether or not the movers of the motion will drop.and go as advised or the will continue with the motion.
Perhaps, maybe it's time for Raila and his allies to force a payback to the second in command and stretch their muscles towards the son from Sugoi, and in the other hand distance Raila Odinga from the problems Dap Ruto might face as a result. What do you think?
Content created and supplied by: Wilson_Nganga (via Opera News )