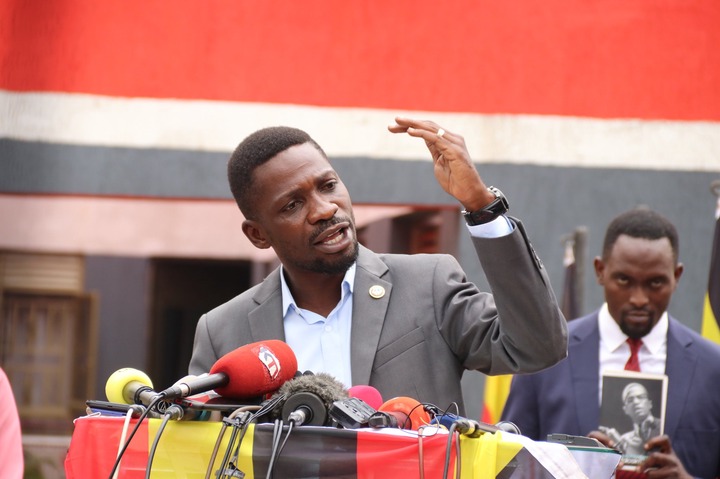 Reports have emerged that the National Unity Platform (NUP) party has an alleged plan for fundraising to raise money so that they can pay president Museveni's lawyers who demanded: "billions from the petitioner for withdrawing the case."
Lawyers representing President Museveni told the NUP party which is led by Robert Kyaguanyi alias Bobi Wine to prepare a sum of billions of money (which is not yet revealed) as a cost of withdrawing their petition out of the Supreme Court.
Bobi Wine ordered his lawyers to withdraw the petition from the Supreme Court on Monday citing bias and lack of trust in the court and the panel that was to handle his petition.
Museveni's lawyers have now requested the NUP party boss to pay the sum of money upon withdrawal of the case as per the law. Bobi Wine has up to Wednesday this week to finalize the withdrawal process according to the statement issued by the Judiciary spokesperson on Monday.
Sources close to the matter have indicated that the NUP strategists are planning to mobilize Boda Boda stages so that they can raise that sum of money. However, When the ChimpReports, Uganda called the NUP spokesperson Joel Ssenyonyi, he claimed that he was not aware of the scheme but dared the NRM party to bring whatever the bill they want since they are ready.

"If you are going to dance, you start by marching. We are tired of the damn threats-let them bring it on," said Ssenyonyi.
Source: ChimpReports, Uganda.
Content created and supplied by: Kenya-Best_TV (via Opera News )