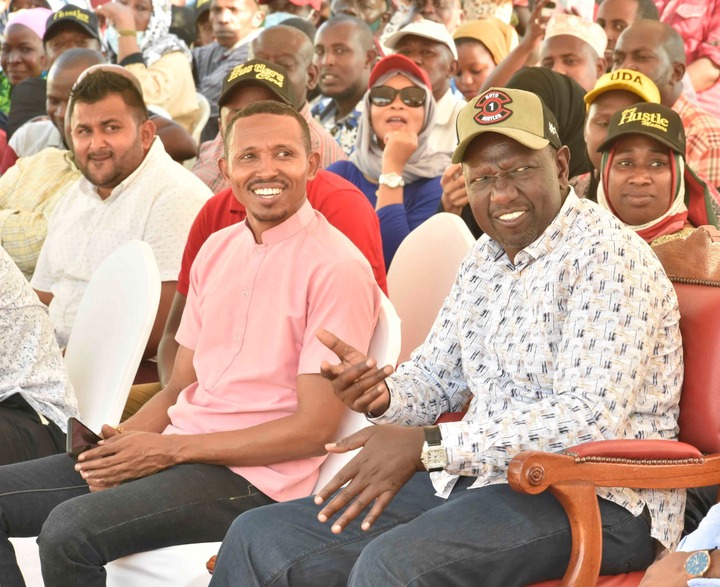 Deputy President William Ruto and Nyali MP Mohamed Ali. [Source/WSR]
Members of Parliament from the Coast have come under heavy criticism over the ongoing trip by the Deputy President William Ruto in the region.
The second-in-command on Thursday opened a police station in Lunga Lunga constituency, Kwale county, but no police officers or officials from Interior Security ministry were present.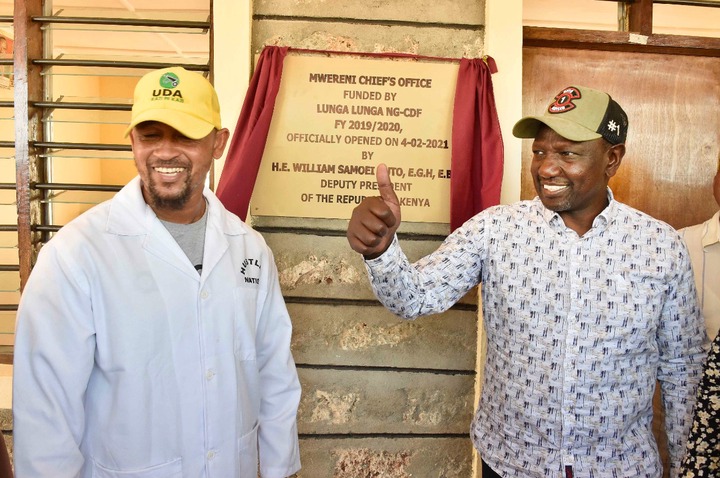 DP Ruto and Lunga Lunga MP Khatib Mwashetani. [Source/WSR]
"Opened the Mwangulu Police Station and Mwereni Chief's office financed by the Lunga Lunga National Government Constituencies Development Fund, and led the empowerment of more than 11 churches, Kwale County," he tweeted.
The DP was accompanied by area MP Khatib Mwashetani, Aisha Jumwa (Malindi), Nyali's Mohamed Ali alias Jicho Pevu and other politicians.

The police station that Ruto opened in Kwale county. [Source/WSR]
Social media influencer Robert Kiberenge accused the MPs of subjecting Ruto to shame by leading him to launch a police station without recognition of national government and provincial administration officials. 
"Tangatangas must know that police stations are not like toilets which can be launched any howly. A police station must be gazetted by the CS for interior and National coordination. The likes of Jicho Pesa must stop subjecting Ruto to shame and ridicule," Kiberenge tweeted.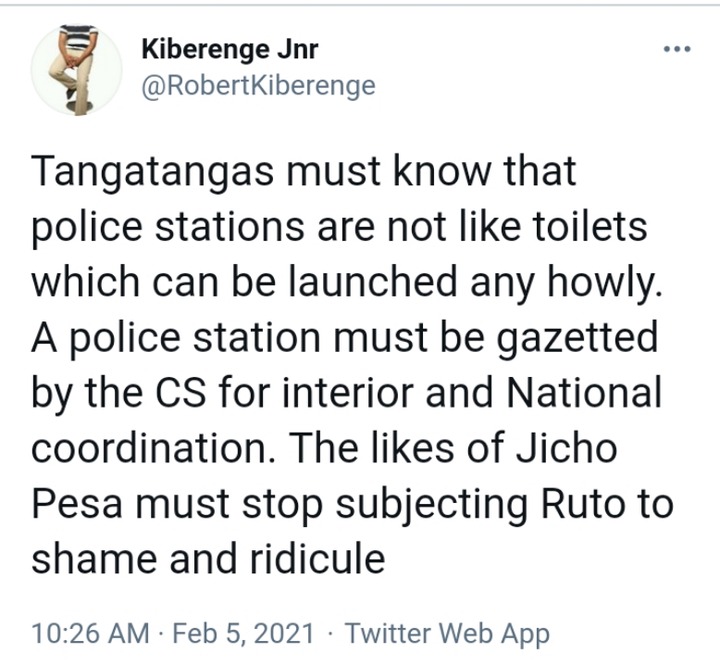 Suna East MP and National Assembly Minority Whip Junet Mohamed mocked Ruto saying the police station should be converted into an office of his United Democratic Alliance (UDA) party. 
"The Deputy President today opened a police station in Lunga Lumga constituency Kwale County but there were no Police officers to hand over the station to.. I suggest the place should be turned to UDA kwale branch office," Junet said.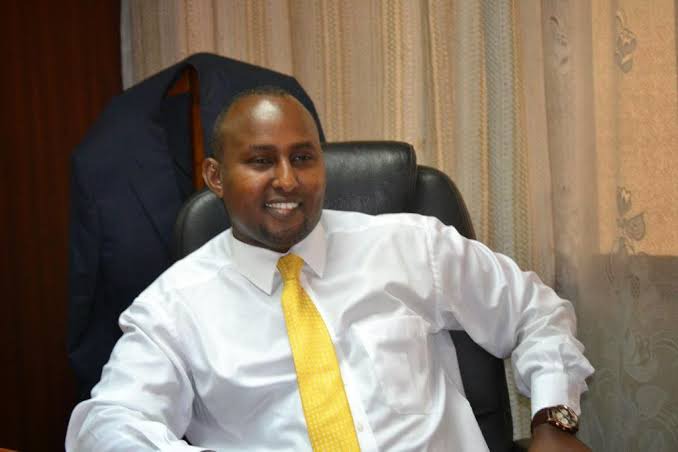 Suna East MP Junet Mohamed. [Source/Kenya Today]
A tweep identified as Rashid Swaleh said the MPs fooled Ruto into opening government buildings without the input of relevant authorities.
"Boss you went to launch an ungazetted police station with politicians. No single regional police boss or commander, no police officers to man the station, no county commissioners to receive it and exercise administration. Who will use the station. Mkimaliza fungeni na mubebe funguo," Swaleh posted.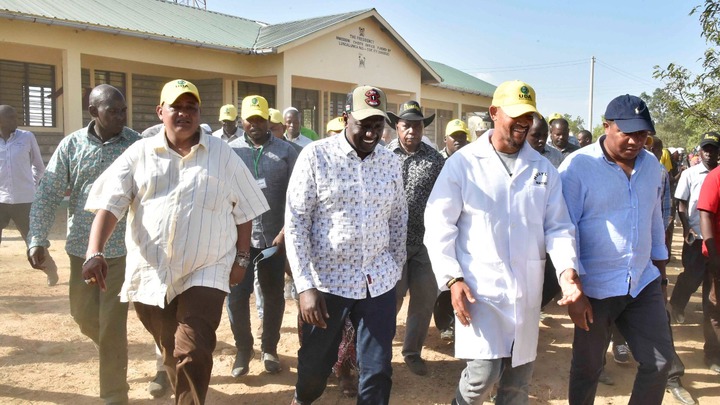 Deputy President William Ruto in the Coast. [Source/WSR]
Content created and supplied by: MartinMurigi (via Opera News )