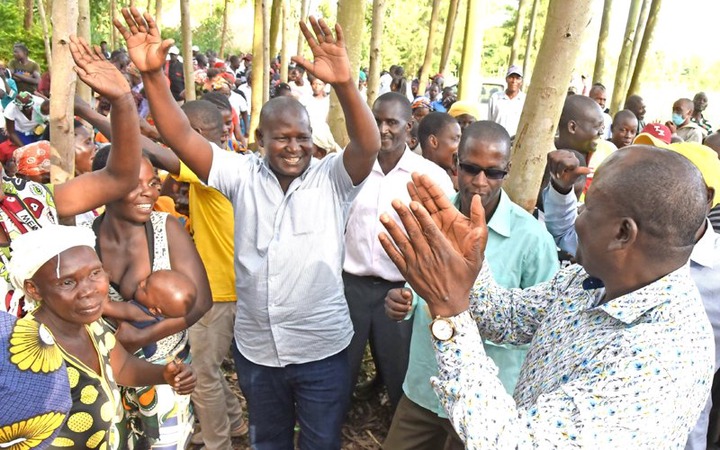 One of the parliamentary candidates in Matungu, Kakamega County, has withdrawn from the race and announced his support for the United Democratic Alliance (UDA) candidate.
Mr Anzelimo Kongoti, who was running as an independent candidate, announced he would take the initiative after campaigning for a month.
He announced his support for Mr Alex Lanya, who is running for the seat on a UDA ticket.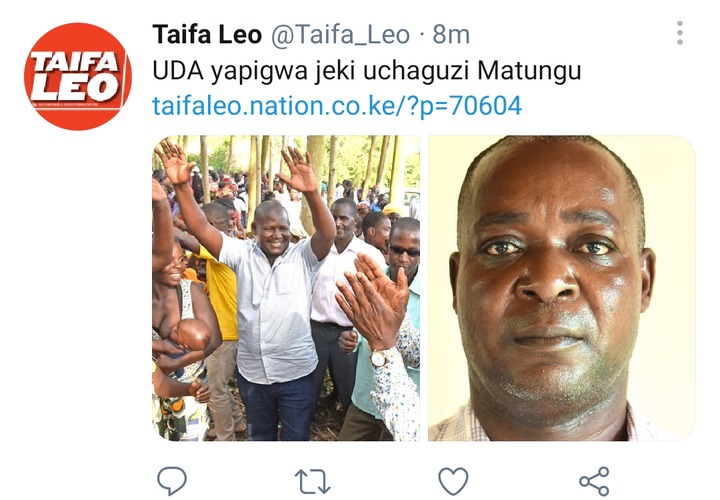 Mr Kongoti is the first candidate approved by the Independent Electoral and Boundaries Commission (IEBC) to resign and declare his support for a fellow candidate.
Other candidates who had announced their candidacy but withdrew from the controversy before being approved by the IEBC were Mr Ernest Akeko, Nahashon Odanga and Arnold Maliba.
Mr Maliba withdrew quietly, although he appeared to have been photographed alongside ODM Secretary-General Edwin Sifuna. Later, he announced his resignation.
The seat was vacated on November 14, 2020, following the death of former local MP Justus Murunga.
Locals have been claiming the candidates withdrew after being "politically bought".
Candidates who decided to withdraw in support of Mr Lanya were allegedly sent to meet Deputy President William Ruto, who later announced publicly to take such action.
Dr Ruto is associated with the UDA party whose logo is Wheelbarrow.
Last Thursday, Mr Kongoti met Dr Ruto at his residence in Karen Street, Nairobi, where he was accompanied by former Sports Minister Rashid Echesa. He announced his resignation after the session.
Mr Kongoti served as former Mumias mayor."Today, I met Mr Ronald Kongoti, who was running for parliament in the Matungu constituency. I managed to persuade him to resign and support the 'Hasla' wing candidate, Alex Lanya, "said Dr Ruto, in a message he posted on Twitter.
Mr Kongoti's resignation has reduced the number of independent candidates to eight, with six candidates running for tickets from various political parties
Content created and supplied by: E-NewsKe (via Opera News )