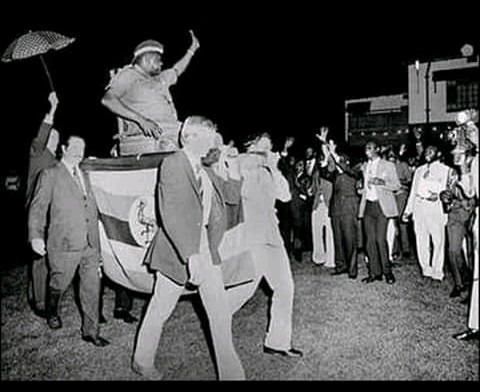 The Former Ruthless President Of Uganda Who Made The Whites Kneel Down Before Him And Carry Him.
Nairobi Kenya, 6th February 2021.
After taking over power from Milton Obote through a successful coup, Iddi Amin Dada declared himself a president for life and he even awarded himself several titles like Conqueror of the British Empire(CBE), Field Marshal Al Hadji Doctor Idi Amin Dada, VC, DSO, MC amongst other several titles.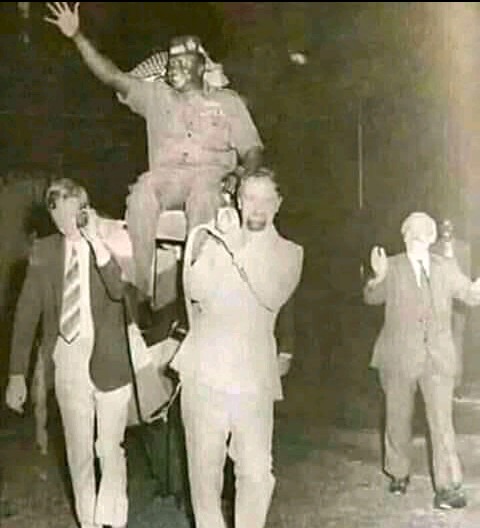 Amin was a very ruthless leader and during his reign, he used the make the Whites carry him high on their shoulders while he is seated on a chair and they could walk around with him as he waves at the people.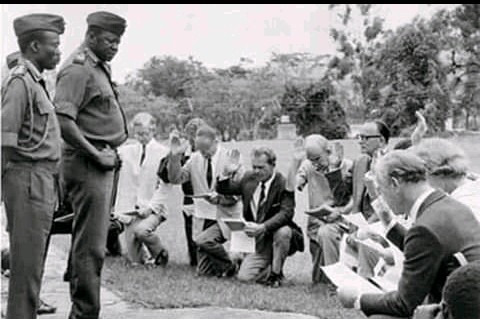 Amin at some point used to make the white diplomats to kneel down before him and read an oath of allegiance to him and declare that he was the conqueror of the British Empire and they were all to refer to him using all his titles.
During his reign, Amin comited abuse of human rights, extrajudicial killings, corruption, nepotism and other several human rights violations.
He was finally overthrown by the Tanzanian forces and he went into exile where he died.
For more information on this and other news making headlines, make sure that you follow me. 
Content created and supplied by: Jonaz041 (via Opera News )