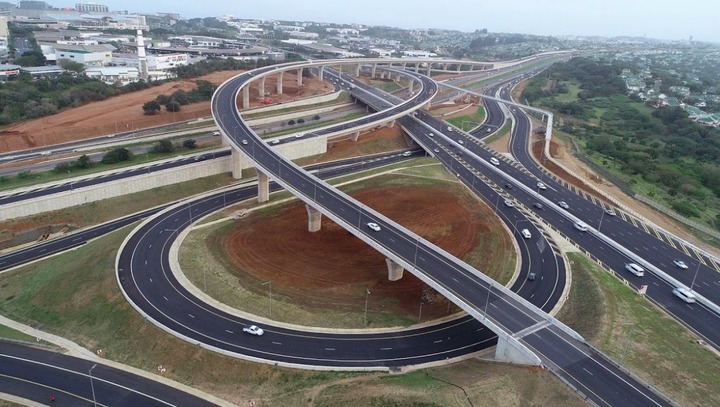 The proposed Kisumu-Ahero-Kericho interchanges photo file.
Jubilee government has done a lot in transport sector through refurbishment and construction of new infrastructure facilities across the country. It is now less than two years remaining to the next general elections when the Jubilee regime will come to an end. The government has so far completed several projects such as the Standard Guage Railway and airports expansion. However, Jubilee regime has constructed many roads that are enhancing connectivity in the whole country.
Some of the projects have earlier been completed and opened for use while some are still ongoing, giving hope for more developments in the country. Let's look at these key road construction projects across the country that are shaping President Uhuru's legacy.
Isiolo-Mandera and Lamu-Garissa-Isiolo-Marsabit-Moyale
This highways are set to completely change face of northern Kenya. They link the largest new Lamu Port with the neighbouring countries of Ethiopia and South Sudan hence they will promote business activities between Kenya and her neighbours.
Nairobi Expressway
This is the first elevated expressway to be constructed within the country's capital. The highway which covers a distance of aboutcan27.1 kilometres linking Westlands estate with Jomo Kenyatta International Airport (JKIA). This will help to ease traffic along the city hence facilitating faster movement to the JKIA thus making it easy for economic growth.
Western By-pass in Nairobi
This highway is going to be one of the most unique road network with several interchanges that will be linking the Nairobi CBD and with neighbouring areas of Kiambu county.
Dongo-Kundu By-pass in Mombasa
Dongo-Kundu By-pass is also referred as the Mombasa Southern Bypass that is linking the Mombasa mainland and Likoni. It also links Mombasa City with Moi International Airport as well as the neighbouring counties of Kwale, Lamu and Kilifi hence promoting business activities across the coastal region.
There are also other road construction projects that are under construction in other parts of the country such as the Kisumu-Ahero-Kericho interchange and Nairobi-Rironi-Nakuru-Mau expressway that will facilitate movement and business activities in Rift valley and Nyanza regions.
Content created and supplied by: 254officialnews.com (via Opera News )