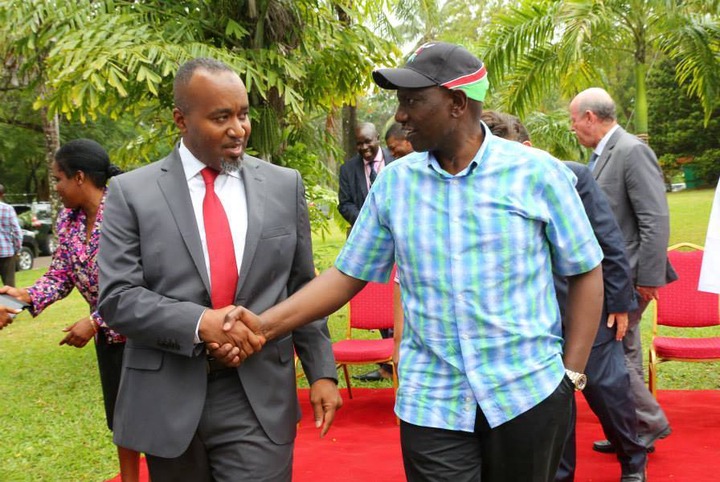 Mombasa Governor Hassan Joho has come out to reveal why he attacks Deputy President William Ruto in public.
Joho said the attacks on Ruto are not personal but because they will face each other come 2022 in the presidential race.
Joho who has declared his interest to go for the country's top seat said he faults Ruto because of issues that he is pushing for Kenyans.
"The different political outfits in the country have shown their ambitions. For me I am looking at him as a possible opponent. I am not attacking William Ruto at a personal level. For me, it is about the issues faced by Kenyans. It is not personal," he said.
The attacks on the DP have intensified over the past weeks as Ruto and his allies have continued to raid the Coast seeking to woo the region to back Ruto come 2022.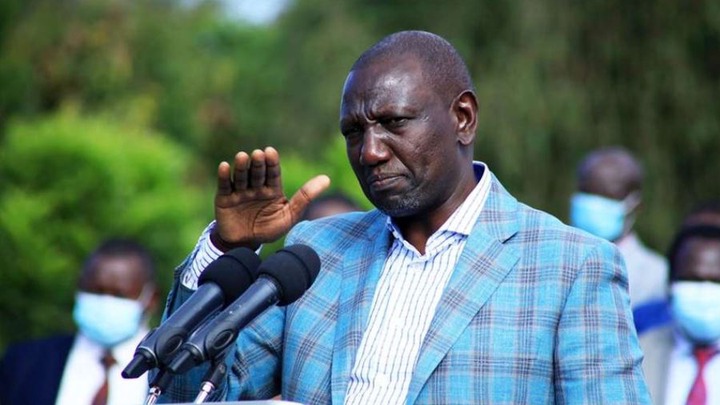 The governor further criticized the deputy president saying he has been in power for eight years and now he wants to bring wheelbarrows as a solution to issues affecting the country.
Joho said leaders must provide better solutions to problems in this country adding that he goes after Ruto because he doesn't agree with his wheelbarrow movement.
Speaking during an interview with KTN, the Mombasa governor said now it is not the time for wheelbarrows adding that we should rely on technology to solve some of the issues we are facing.
"I want to deal with some issues that require a different approach. When we talk about wheelbarrows, I have to come out clearly and say it is not the era of wheelbarrows, now it is the era of technology and that is where we don't agree," said Joho.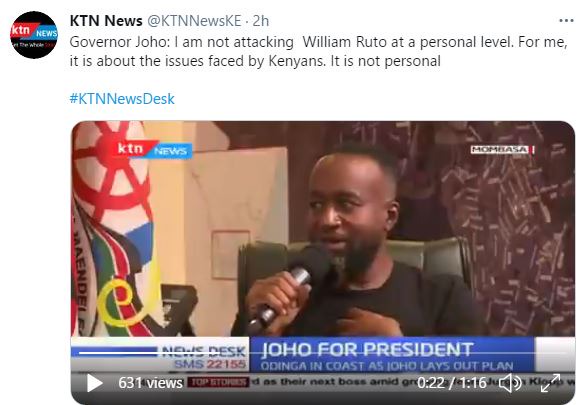 Content created and supplied by: ronaldcharley (via Opera News )