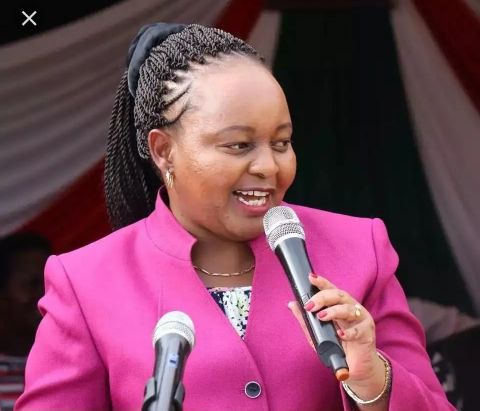 Anne Mumbi Waiguru was born in 16th April 1972 in a small village in Kirinyaga. She went to Nairobi River Primary School and later moved to Precious Blood Girl's,where she did her O- Level exams in the year 1987.
After completing her O- Level,she joined Moi Forces Academy in Nairobi,where she studied and graduated with A- Level. While in Moi Forces Academy,Anne Waiguru studied Mathematics, Physics and Chemistry.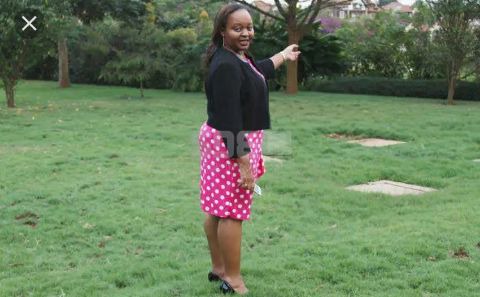 Anne further went to Ergerton University where she did bancelors degree in Agriculture and Home Economics. Immediately she graduated from Ergerton University,she started working working as an intern and research assistant in Transparency International.
On the same,Anne Waiguru holds a master's degree in Economics from the University of Nairobi where she specialized in public finance, financial management systems, public service reform, capacity building and governance.
Anne Waiguru is the current Governor of Kirinyaga County.She was elected as the Governor of Kirinyaga County in the elections that were held on 8th August 2017.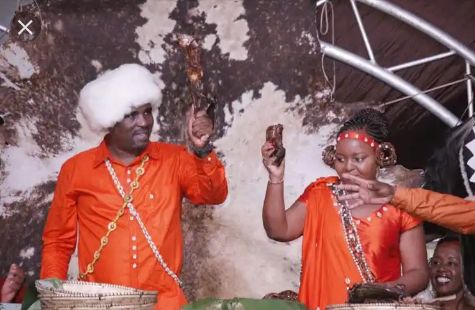 Before she became a governor,she served as the first Cabinet Secretary in the Ministry of Devolution and planning. While holding this seat,she urged the establishment of Huduma Centres,places where most Kenyan citizens are accessing government services more efficiently. She also urged for 30% procurement rule which accords at least 30 per cent of all supply contracts of the government to the youth,persons with disability and women.
Anne Waiguru married a city lawyer Kamotho Waiganjo. They were married in a traditional ceremony that was was held at Kiamugumo primary school in Gichugu.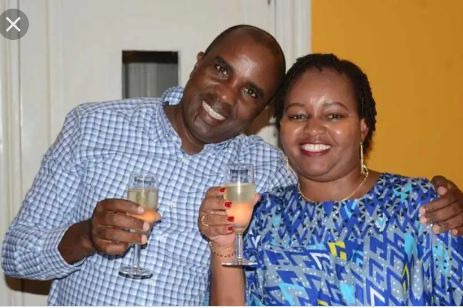 Anne Waiguru with his husband Kamonto Waiganjo[photo Courtesy]
Anne Waiguru was blessed with three children. The first child is called Ian, the second one is called Don and the youngest is called Wabu.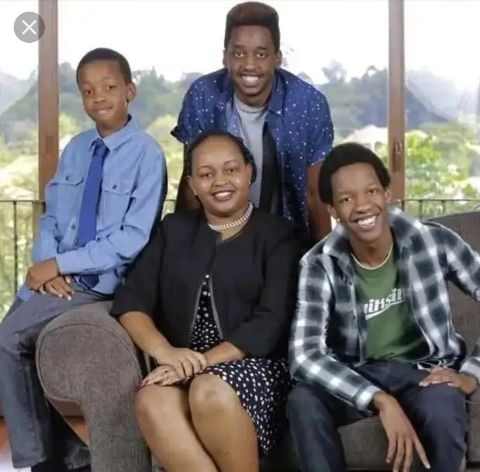 Anne Waiguru with his sons[Photo Courtesy]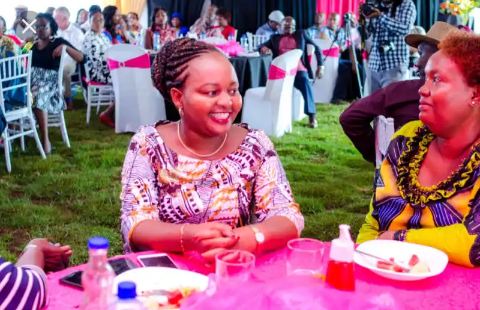 Content created and supplied by: SpotNews (via Opera News )