Kenyans on twitter have erupted with furious responses in regards to what Prof. Makau Mutua tweeted. Professor Mutua in his tweet, expresses his open support for the gayism act and even wants to be on the forefront defending the 'minority group's in the country. He said this in reference to the new US Transportation Secretary Pete Buttigieg's appointment and subsequent swearing into President Biden's cabinet as an open gay.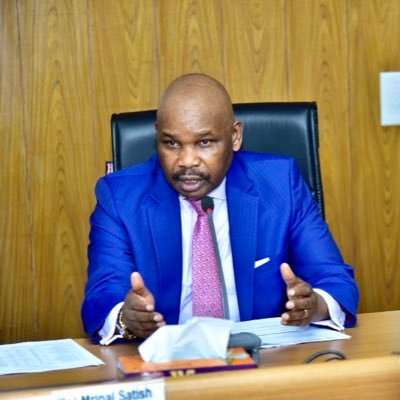 Prof Makau Mutua. (Courtesy: Twitter)
"HERE @PeteButtigieg, the new US Transportation Secretary _ the first openly gay member of the US cabinet _ embraces his husband @Chasten after being sworn in by the VP @KamalaHarris. When will such a BEAUTIFUL THING EVER happen in Kenya." Read professor's tweet.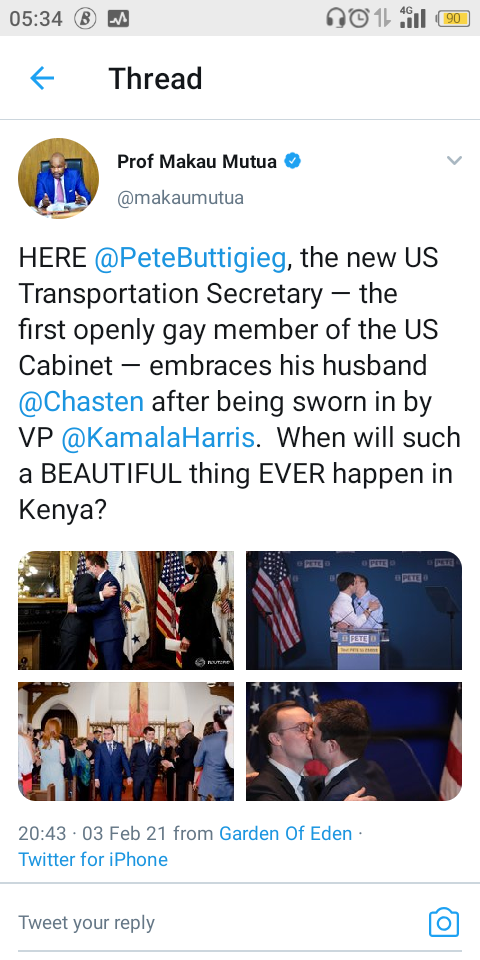 Makau's Tweet.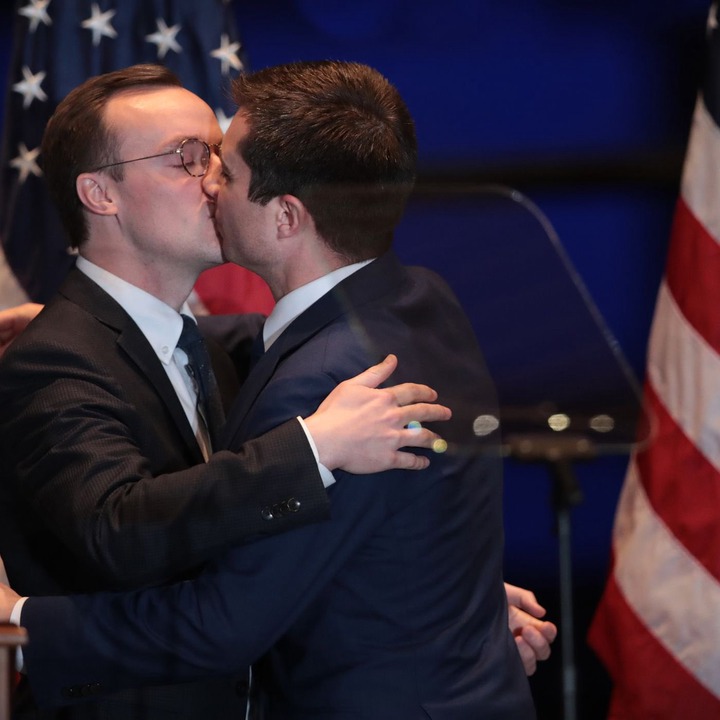 The new US Transportation Secretary Pete Buttigieg. (Twitter: Makau Mutua)
However, this did not sink well into the ever alert online Kenyan community. In equal measures they supported while others confidently dismissed the professor's call for being evil, against Biblical standards and the society norms. Check out some of the responses sampled out of the argument.
It should be remembered that the gay matter has been in constant debate, with people arguing about it being legalized and joining the group of Kenyans on the list in Prof Makau Mutua. ,
"You shall not lie with a male as one lies with a female; it is an abomination. Leviticus 18:22. Whatever translation of the Bible you choose to read, the practice of homosexuality in the eyes of God is a sin. It is detestable and an abomination in the eyes of the Lord."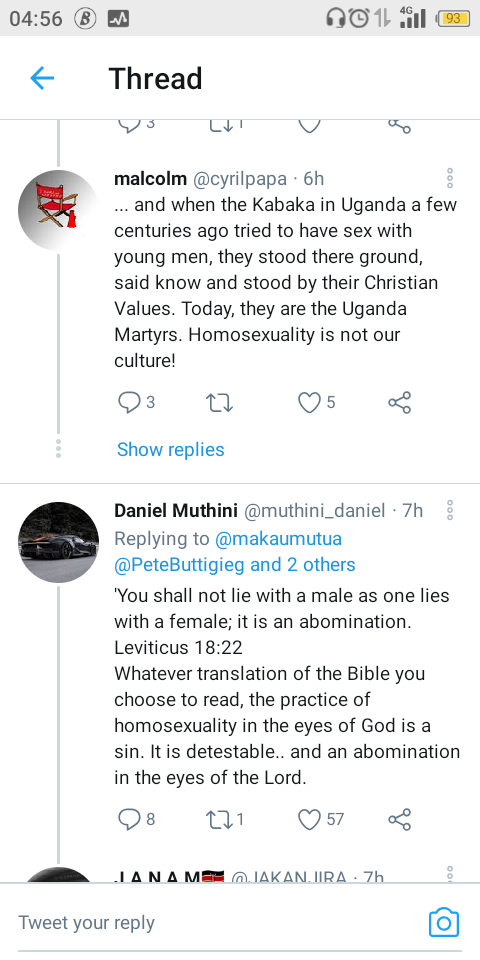 Kenyans responses.
"When the Kabaka in Uganda a few centuries ago tried to have sex with young men, they stood their ground, said no and stood their Christian values. Today, they are the Uganda Martyrs. Homosexuality is not our culture!"
"Prof, if it's beautiful and you want it to Kenya then why don't lead as an example, get yourself a husband and bring him to Kenya. Don't preach water to us while you are drinking wine."
What is your thought about Prof Makau Mutua's tweet, share your comments.
Content created and supplied by: @maeroJack (via Opera News )