Francis Atwoli is one of the richest Politicians in Kenya. This is because of the number of things that he owns in the country including farms and ranches. Today he hosted Hassan from Garrisa county go his farm in Kajiado and he showed him around the place.
On his post he wrote, "My brother Hassan from Garissa County on a visit at my Ildamat Farm in Kajiado County. https://t.co/RYNlZ4gQmJ"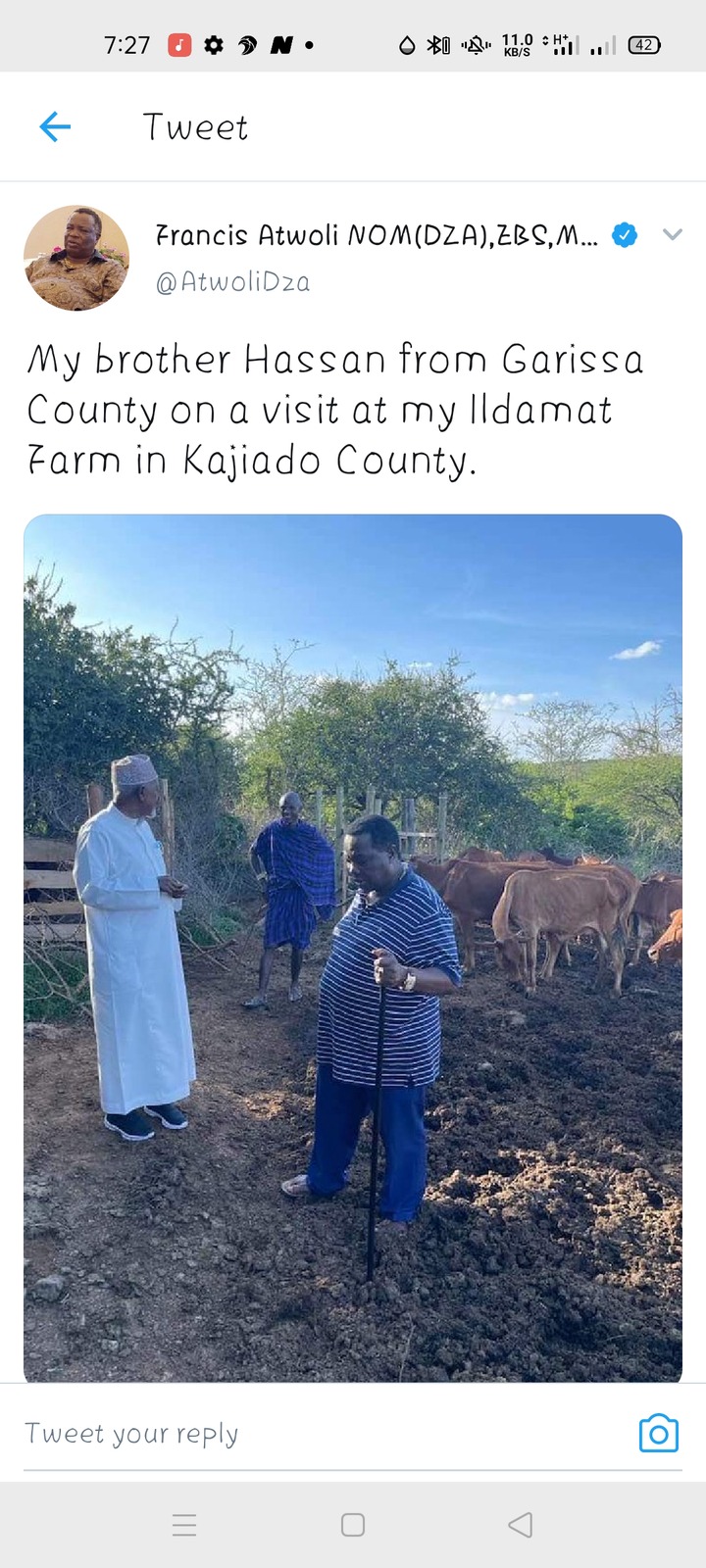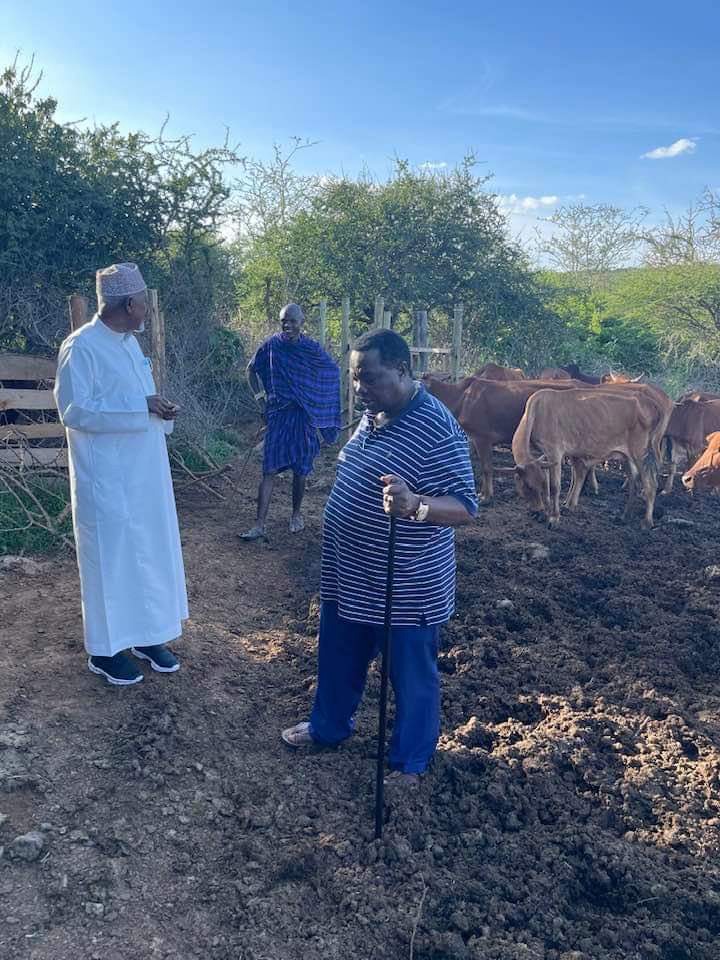 Here are some of the comments:
Fred: The cows are malnourished and should be surrendered to an orphanage.
Japheth: Kindly with due respect as fight for workers rights am here to fight for the animals rights so do the necessary as we do ours
Justus: Nurses and clinical officers are still on strike sir, kindly save the situation.
Eng: Nyazi hakuna uko kajiado tena... Naona ngombe wamekua malnourished!!
Hon: Sir, I think you should really do something to those cows. They really look malnourished
Robert: Mzee Atwoli uko na shamba ngapi hii Kenya....? 😂😂😂😂😂😂😂😂
Nipee kaquarter nijijenge.
Farjal: Ng'ombe za Kuka Atwoli zimekonda
Ilihali yeye Amenona maaaa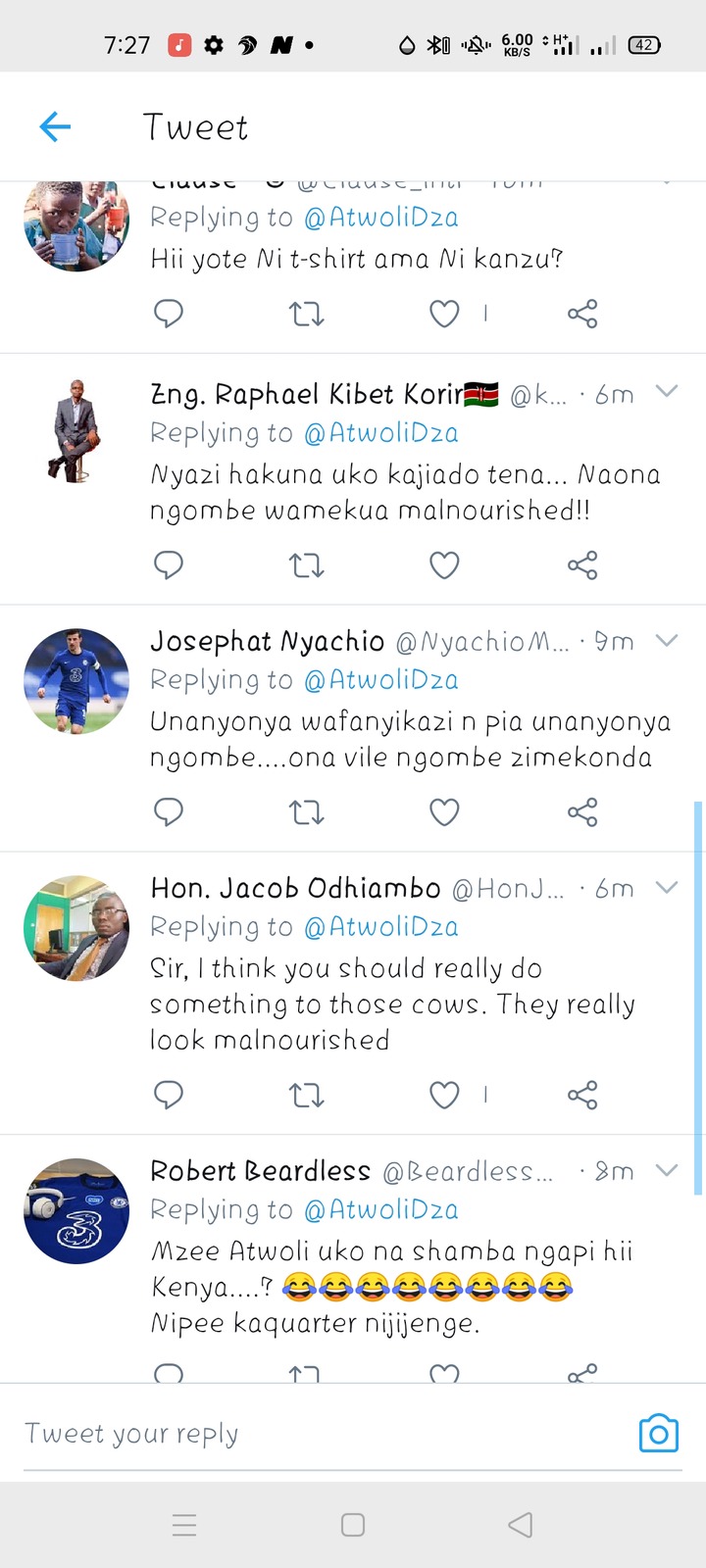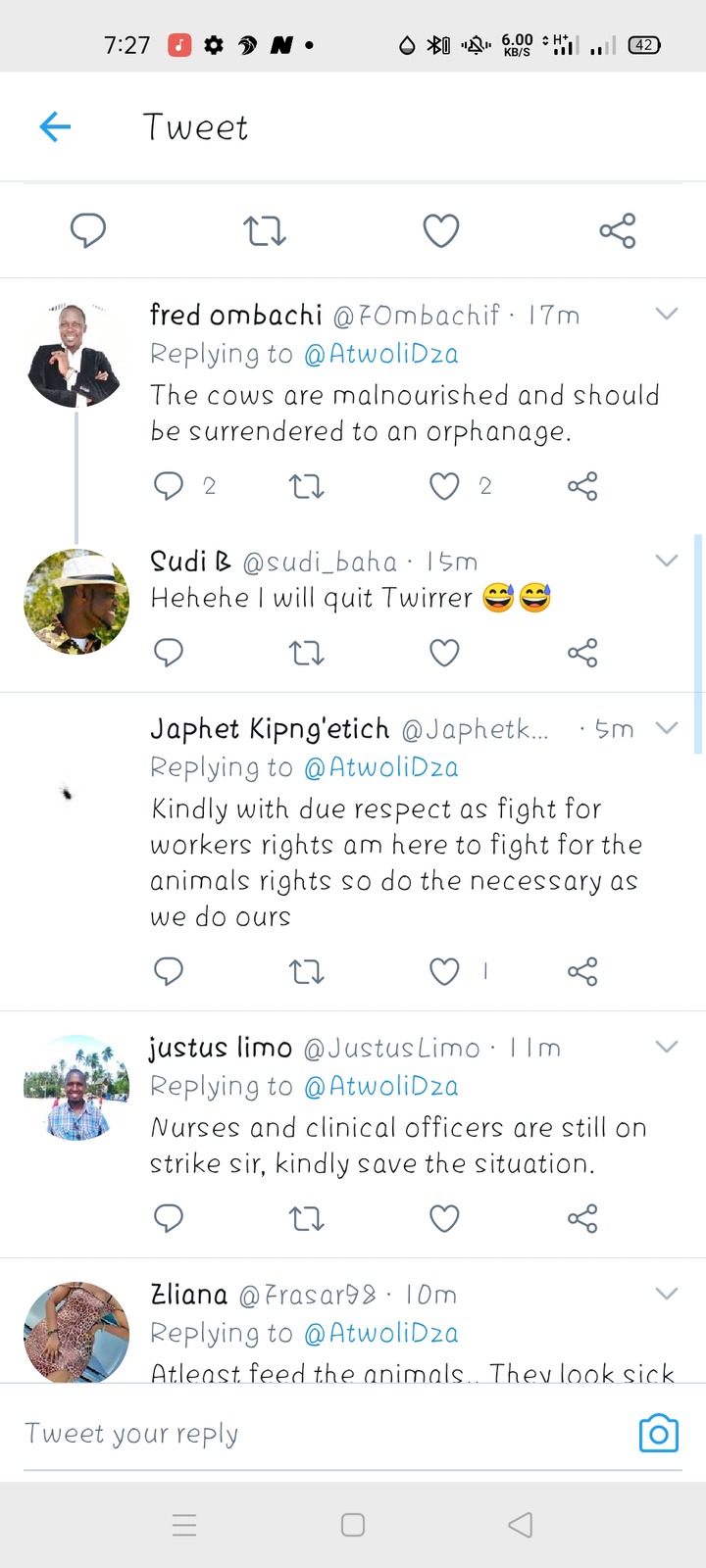 Content created and supplied by: Laurascarlet (via Opera News )