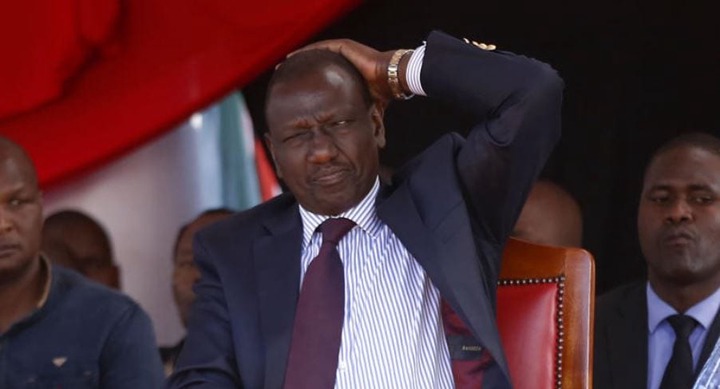 Ruto has made it clear that he has set his eyes on the top seat and he is not backing down; his cards are on the table, and is campaigning seemingly all guns blazing. However, to take the presidency, he must clear these hurdles in the premature relay he embarked on. Does he have what it takes?
The country is in campaign mode, premature as it may be, but campaigns for the 2022 presidential election kicked off in earnest last year. Never mind that we are a year and a half to the next election. And while elections in modern Kenya have typically been a two-horse race, often pitting Raila Odinga vs someone else, this time round, we do not know with any degree of certainty if Raila will run.
However, what we do know, and have known for the last two years is that William Ruto will vie. Ruto has already started campaigning. In fact, he has been in campaign mode since 2018 and is solely responsible for thrusting the country into this premature election mode, adversely affecting the development agenda of president Uhuru's final tenure, with Ruto being the second in command. The deputy president has been traversing the country with a myriad of elected leaders who have perfected the art of kow-towing to him; not unlike the baba Moi days. 
So far, Ruto does not have a formidable challenger for 2022, especially not one in possession of the potent political arsenal at his disposal. For all his faults, "The Hustler" packs a punch in all the right areas – a vast and populous political constituency, relative youth, political nous and money, lots of it! 
Perhaps the DP believes early campaigning will give him a head start in the elections. But what it does is give everyone else time, motivation and ammunition to attack him from all directions. Or perhaps in the words of Jubilee Vice Chair David Murathe in a media interview awhile back, in response to a question on who would be succeeding Uhuru, Murathe said that they were not so much bothered as to who would be president, but rather, who would not be. 
Given this, can Ruto maintain the momentum until 2022 or will his campaign start to lose steam along the way as his baggage comes back to haunt him and emerging factors threaten to frustrate his chances? If he were a boxer, 'The Hustler' would probably be George Foreman on the morning of 30thOctober 1974 at Kinshasa, Zaire. If he is reading this, he should study the "rope-a-dope" strategy that an older and less fit Muhammad Ali used to rein in Foreman and use his weight against him at the rumble in the jungle. That is the strategy Babais likely to adopt to devastating effect should he decide to run. 
The following are the 10 hurdles Ruto must overcome to stand a chance of winning the elections in 2022:
1. Integrity issues        
In 2017, IPSOS Synovate conducted a survey where they asked Kenyans from 42 counties to name the most corrupt leaders in the country. In first position was Kirinyaga governor Anne Waiguru and in second place, Deputy President William Ruto. It is not for no reason that the man has been nicknamed "The High Priest of Corruption."
Ruto has an uncanny way of finding himself embroiled in various scandals such as the NPCB maize scandal, the Hustler Jet Scandal, and the Lang'ata Primary School land grab. And while the Ethics and Anti-Corruption Commission (EACC) has cleared him of culpability in some of them, the persistent featuring of his name in corruption and abuse of power scandals does not augur well for him. 
With the war on corruption gaining traction, perception is everything and unfortunately for Ruto, the perception Kenyans have of him is one of corruption and greed for land – they have even given him a befitting nickname:"Arap Mashamba"with several memes to this effect. 
The truth is that in spite of all his posturing as a "hustler", William Ruto's brand remains mired in integrity issues. Corruption scandals that are linked either directly to him or his associates are numerous. At a time when the president has turned the heat up on the fight against corruption and Kenyans are increasingly exasperated by the numerous graft scandals being unearthed ever so often, it is a hard sell for them to cast their lot with anyone bearing the tag of "High Priest of Corruption."
2. Hustler vs Dynasty narrative
Politics are run on propaganda. People love stories. It's not always the best man who wins, but very often the best story. Winning stories are simple and relatable. Of this kind, one of the most successful stories in competitive politics is the rags-to-riches story, because it paints the politician not as a king removed from the ground realities but as one of the people, the one who got out. And that is what the so-called "Hustler vs Dynasty narrative" is all about. 
While the narrative struck some early success, even inspiring multitudes of youth to shout themselves hoarse about being "hustlers", it has suffered some very bad PR recently, with a section of adherents using it as an excuse to destroy the property of genuinely hard-working Kenyans. The narrative threatens to spark a class-war and Ruto has seemingly backtracked on the narrative, dropping the "vs Dynasty" part, but the damage has already been done and that intervention came a tad too late. 
Kenyans are hard working people with a majority of them trying to make ends meet. They take pride in putting food on the table and they want assurance that the little or much that they work for will be safe. With threats of a class war – with anyone who has more than me being labelled 'dynasty' – the hustler narrative will not wash well with a large section of voters. After all, the hustlers gain their livelihood from the so-called dynasty in a symbiotic relationship. Supporting anyone whose argument threatens one's economic stability and ability to earn a livelihood in peace, is akin to biting the hand that feeds you. And at the very least, the Kenyan middle-class will overwhelmingly reject the DP and his political messaging. 
3. Jubilee party disputes
The Jubilee brand has been around for close to a decade. William Ruto was a member of first the Jubilee Alliance and later, the Jubilee Party. But since the DP started early campaigns in defiance of the president's directive to his team to first focus on legacy-building, the party has been split into two factions. 
The DP has rather cleverly rebranded one of the constituent parties of Jubilee, United Democratic Alliance (UDA), formerly known as Party of Development and Reform, into a vehicle for sponsoring candidates in various recent by-elections. As far as branding goes, the UDA's brand is still in its infancy and will likely be pitted against a coalition of older parties with stronger brand recognition at the 2022 polls. The DP will need to spend an arm and a leg to bring the UDA's brand value to anything near what he would have otherwise enjoyed with Jubilee. Knowing Kenyan voting patterns, where we execute a six suit – voting for all of a party's candidates in an election, whether we know of their tack record or not – then losing the Jubilee brand is a major dint in Ruto's plans. 
4. His Associates
We have a saying in my native Kikuyu, "Mucera na mukundu akundukaga o take" (loosely translated to: Whoever walks with a crooked man becomes as crooked") 
Uniting Kenyans is one of the mantras that have gained in popularity since 2007, as it has become clear to all that a disunited Kenya is a potentially dangerous place to live in. What Kenya therefore needs is statesmen, politicians who can unite the country and not divide it. Unfortunately, a lot of the rhetoric that has emerged from the Tangatanga camp has been replete with sensationalism and hate speech. 
The DP's circle of friends reads like a charge sheet at the Milimani criminal courts.Any half-baked crook, con-man or political trickster finds a home in Tangatanga – and open arms too. It is telling that during a tour of Kisii late last year, convicted money launderer Don Bosco Gichana, and controversial businessman, Zaheer Jhanda, who was named as a person of interest by detectives in the Ksh 400 million gold scam involving a Saudi Royal Family, were pictured in the dias next to Ruto as well as in his vehicle. Additionally, several of the DP's associates and strategists have several active cases in courts on counts ranging from money laundering to corruption. This deals a blow on the DP's integrity further undermining his garnering for the top seat. 
5. 2007/8 PEV / ICC
The 2007/8 post-election violence is the monkey that won't get off the back of Mr. Ruto. Having been hauled to the Hague to defend his innocence at the International Criminal Court, and being later acquitted on the lack of evidence; the tag of "mastermind" is one he will carry for a long time. 
To make matters worse, there are those who are generally convinced that the Mt. Kenya community in the Rift Valley diaspora is only supporting Ruto for fear of reprisals should they back another candidate. They support him out of fear and a feeling of déjà vu should they opt to vote for someone else. They know the script; they have seen the movie.  
In 2012, William Ruto had the benefit of Uhuru Kenyatta's friendship, enabling him to endear himself to the Mount Kenya region. Now that the friendship has apparently turned sour, some within the community cannot help but remember what happened in 2007. Without the full support of the populous Mount Kenya region, which includes not just the Kikuyu but also the Mbeere, Nithi, Embu and Ameru, William Ruto has a tough battle on his already full hands. 
6. The Mt. Kenya question
Jubilee had one major advantage going for it: numbers. The party was able to mobilize two vote-rich regions: Mt. Kenya and Rift Valley. The win against Raila Odinga was narrow. For Ruto to win in 2022, he would have to retain all the regions he and Uhuru were in control of in 2017 as the Jubilee Party. That means he should have the total support of the Mt. Kenya region. He does not have that, and perhaps that is the reason for his intensive campaign to woo the region and draw as many votes as he can from the president's backyard. 
What will happen when his attack dogs whip up ethnic emotions against the Kikuyu as they are likely to do in the heat of the campaign period? Will the likes of Kang'ata and Ichung'wa remain in a camp that targets their own community? Will Tangatanga, the Mt. Kenya section, survive until 2022?
7. Split Vote
William Ruto has two strongholds: his Rift Valley Region and Mt. Kenya. Since the beginning of president Uhuru's second term, Ruto has been on a charm offensive to woo the Mount Kenya region, capitalizing on the region's perceived frustration with the president. To some extent, he has succeeded in sowing division in a region that was formerly famous for voting as a bloc. The region is split into the pro-Ruto Tangatanga and the pro-Uhuru Kieleweke.
That Ruto does not have the full support of the region already puts his presidential bid in jeopardy. What further ruins his chances is the fact that the region is not united against a common "enemy" as it was in previous elections, when they were going up against the political tsunami that is Raila Odinga. Furthermore, the spectre of 2007 is one thing that is ever at the back of Mt. Kenya voters' minds. They know what it feels like to be on the wrong side of power having paid dearly during Moi's era and having been told infamously 'to lie low like an envelope;' they will not be quick to forget. It is, therefore, highly unlikely that Ruto will be able to consolidate the Mt. Kenya region in his favour. How then can he garner the numbers he needs to win the election?
8. BBI
The mountain-folk have slowly started warming up to the BBI. The turning point appears to have been Sagana III when the president gathered elected and non-elected leaders from Mt. Kenya grassroots for consultations on a wide variety of issues but whose main focus was the BBI. The turn-out among the elected leaders was staggering and it was a full house for all of the president's supporters from among the elected leaders. 
The strengthening of devolution through the increment of the county allocation from 15% to 35%, coupled with the proposed Ward Development Fund and the introduction of more constituencies in a bid to address skewed representation have struck a chord with the Mt. Kenya region and led to a steady shift from an "Orange" to a "Green" zone. This development has not gone unnoticed in the Ruto camp and was probably the genesis of the Karen meeting of Tangatanga MPs as a counter measure. 
The Building Bridges Initiative is president Uhuru Kenyatta's legacy for Mt. Kenya, and going up against it is probably not a very clever move when you want to succeed him in his region. In the very likely event that the BBI proposals sail through, Ruto will be left isolated – alone and miserable. 
9. The Doyen 
Raila Odinga has been a constant thorn in the flesh of anyone who has wanted to become president of Kenya since the 90s. The Raila factor is a phenomenon that deserves study in the history of Kenyan politics. Modern political Kenya without Raila simply does not exist: from the sabotage of Kanu from within to the forming of Narc, the Grand Coalition Government, the 2010 Constitution, and every single election since 1997. Whether he will run or not in 2022, Raila cannot be ignored. He is a movement unto himself. 
It should be noted that Ruto will not be facing the out in the cold Raila whom President Uhuru Kenyatta and President Mwai Kibaki contested against, but a Raila with state machinery in his favour. Such a Raila is too formidable an opponent. Raila Odinga is the king of coalition politics, a magnet, baba. William Ruto simply lacks that kind of gravitas and magnetic pull, which is why he has to rely on harambees and dishing out vast sums of money while Odinga is able to pull crowds and fanatical support from a loyal-to-a-fault base that does not ask for any form of financial motivation. 
10. The Deputy's Paradox 
That Deputy President William Ruto is a formidable force in Kenyan politics is no secret, in fact his ascent in politics has truly fascinated me and I deeply admire him for that. Sentiment aside, in 2022, he will come up against a political juggernaut like he has never faced before in his life. He will be tossed from side to side like a tennis ball in a long match between Roger Federer & Novak Djokovic on the courts of Wimbledon, being spun with mind-bending speeds on the forehand one minute then being sent down the line with a deafening thud the next minute; until he softens like a pulp and is disdainfully cast aside by the bored ball boy. It will be a political blitzkrieg, the likes of which we have not witnessed before.
Stacked up against him will be the fact that no vice/deputy has ever succeeded the incumbent president in Kenya through the polls. In fact, the only serving No. 2 to rise to No. 1 was president Moi, who took over after the demise of mzee Kenyatta. President Kibaki had to lead the opposition as the Leader of Opposition before his election in 2002, while president Uhuru Kenyatta also needed a five-year apprenticeship as the official Leader of Opposition before a stint as a Deputy PM paved a way for his ascendancy to the presidency. It will take something of seismic proportions to have a DP succeed a president who no longer supports him. To survive, he will need all the smarts mzee Moi taught him, and some.
Content created and supplied by: GeorgePintoNews (via Opera News )
Opera News is a free to use platform and the views and opinions expressed herein are solely those of the author and do not represent, reflect or express the views of Opera News. Any/all written content and images displayed are provided by the blogger/author, appear herein as submitted by the blogger/author and are unedited by Opera News. Opera News does not consent to nor does it condone the posting of any content that violates the rights (including the copyrights) of any third party, nor content that may malign, inter alia, any religion, ethnic group, organization, gender, company, or individual. Opera News furthermore does not condone the use of our platform for the purposes encouraging/endorsing hate speech, violation of human rights and/or utterances of a defamatory nature. If the content contained herein violates any of your rights, including those of copyright, and/or violates any the above mentioned factors, you are requested to immediately notify us using via the following email address operanews-external(at)opera.com and/or report the article using the available reporting functionality built into our Platform See More