There was this dog which came to a shop with a bag in its mouth. The bag had a list of items to be bought and so the shopkeeper took the money and put the items in the bag.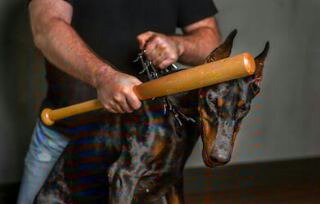 Immediately the dog picked up the bag of items and left. It waited at the bus stop and after some time a bus came and the dog onto the bus.
As soon as the conductor came, it moved forward to show his neck belt which hard money and the address as well. The conductor took the money and put the ticket in his neck belt again.
When it reached its destination, the dog went to the front and wragged its tail indicating that it wanted to get down. The moment the bus stopped it got down.
The dog knocked at the door house with its leg. The owner came from inside and beat it with a stick. He claimed that the dog was disturbing his sleep it should have carried its spare key.
The owner of the dog didn't appreciate what the dog had done after all it has gone through going to the shopping Centre and back.
He only looked at the single mistake the dog had done of not carrying its key and he decided to beat it not Appreciating the shopping it had gone to do.
That's the world we are living in. We look at small mistakes others do instead of focusing on the good things they have always done.
Content created and supplied by: Congeror (via Opera News )