Any serious dog owner can tell you how caring for pets today has been made a lot safe, more convenient and easier. But this can only work if you're equipped with customer-approved, independently-tested and well-thought-out gadgets.
Although these fun tech gadgets for dogs are not meant to replace the affection and loving care given that dog owners provide, they can however enhance the care we give our pets. That's not all. These gadgets make the environment more stress-free and comfortable for them.
However, most of these gadgets depend on batteries and use extension cord plugs, so you need to choose where you want to use the gadget, whether outdoors or indoors.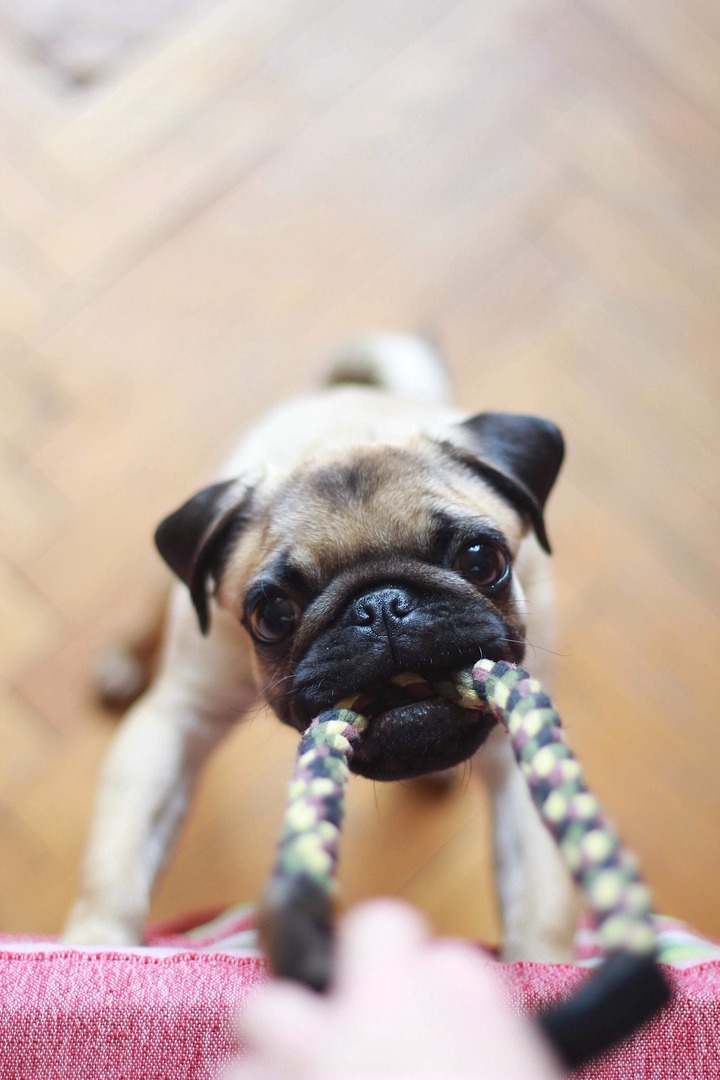 According to American Pet Products Association, the US cats, dogs and other smaller pet owners used at least $17 billion in 1994. This amount is expected to raise to $72 billion this year.
As such, we searched the market for the best fun tech gadgets for dog owners to make pet parenting more meaningful.
1. Petcube Smart Play Pet Camera
Petcube play cameras designed with a mechanism to keep your dog or cat well entertained when you are not around. Being one of the best pet gadgets, it features both a pet and human-safe laser beam that you can easily control using your smartphone.
Ultimately, when you're busy in the office, you can program it to automatically play the laser light with your dog at selected times.
On top of that, the Petcube play has an in-built 2-way audio system that enables you to interact with your dog. It is formulated to detect noise or sound created by your pet. Once the sounds are detected, you can check the pooch through the Petcube's 1080p HD video camera that is equipped with night vision ability, up to 3 times of digital zoom and a full 138 degree broad angle lens. Petcube can be the perfect gadget for your pet's personal communications and exercises.
2. Furminator deShedding Tool
Every dog owner will tell you how frustrating it is to come from work and find your upholstery and your carpet full of hair from your dog's shedding. Luckily, there is a Furminator deShedding tool that can help you address the shredding issue while spending some time with your pooch. All you have to do is run the tool down its coat and skin.
Moreover, the deShedding stuff has been found to decrease the shedding problem by 90 percent. Meaning your frustrations will be 90 percent less when you return from work.
That's not all, the gadget is comfortable to hold and easy to work with as it features a Furejector button that helps to remove and clean the shedding from your Furminator. It is a perfect fun tech gadget, especially for keeping the dog well-groomed and free of shedding.
3. iFetch Ball Launcher
If you are getting tired of throwing a ball or the arm is a bit achy, then an iFetch ball launcher could be the solution for you and your pet. Moreover, this gadget will help you tire the mongrel without taking it for a tedious long walk. The machine can throw the ball up to 30 feet high.
Also, it can operate on either batteries or use an extension cord plug to connect it to the mains power. The best thing about this gadget is that it can be used both outdoors and indoors. It is very flexible.
4. Pet Gear Car Seat Booster
Travelling with your dog can be fun and a great opportunity for it to view the world outside your home. Unfortunately, there are smaller dog breeds that are unable to see the landscape from the car's window. To help your dog enjoy the breeze and beautiful world without standing with its paws on the window of your car, you need this pet Gear.
Furthermore, the car seat features a sturdy foam equipped with soft microsuede fabric for your dog's comfort. On top of that, a plush pillow is included to make the booster seat for dogs more comfy. The gadget is also machine washable and better still, it has a tether that you can connect to various harnesses to enhance your pet's safety.
5. Arf Pets Automatic Dog Feeder
Other than making your pet happy, its diet must also be consistent if you want a healthy canine. Nevertheless, the perfect way of ensuring consistency is by using the Art Pets feed dispenser. To crown it all, the gadget is automated and it's designed for small animals like cats, and dogs. It reduces the stress of feeding your dog and helps to manage the diet of your pooch daily.
Additionally, the food dispenser comes with a time recording unit that will enable you to program the meals throughout the day. You can add up to four meals a day. With portion control and distribution alarm features, you can decide the amount of food you want the dog to feed a day.
 For its operations, this Art Pets dispenser depends on a power cable for charging externally or 3D batteries. Get this pet food dispenser to raise a healthy dog.
Conclusion
Every serious dog owner knows that grooming is very essential. From their nails to their fur, and playing, you need to provide full care to prevent spread of diseases and infections. Fortunately, with the advanced technology we now have fun tech gadgets that have reduced the work of caring for your pooch. Moreover, these gadgets are more comfortable and convenient.
Content created and supplied by: Elizabeth92 (via Opera News )