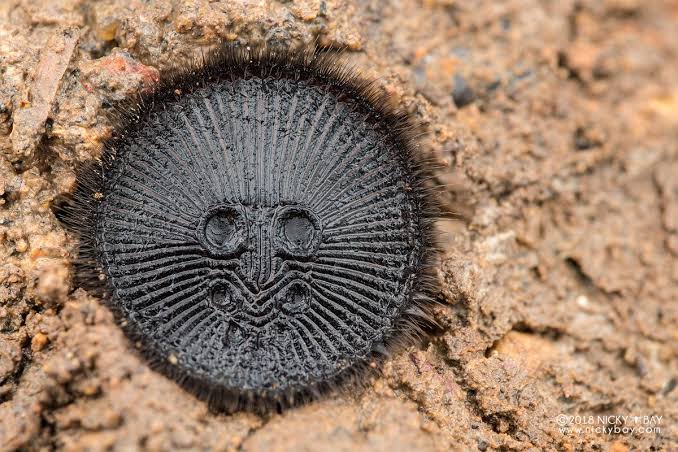 It is usual for many of you to take short walks to a forest, river or park. You usually find various organisms on the ground or in water. Ants, worms, insects and other small creatures are some you will see.
One day you decide to take a walk, then you suddenly notice something that looks like a coin on the ground. With curiosity, you try picking it up from the ground. Before touching what you think is coin, you feel hairy sensation on your hands. You decide to use a stick to dig and see what it is. To your shock you see a spider.
The spider is known as Ravine trapdoor spider. Soil is it's habitat, this helps the spider to hide from predators such as hawks.This spider is poisonous but cannot harm people. Be warned that it's bite is painful and if you find the spider one day, leave it.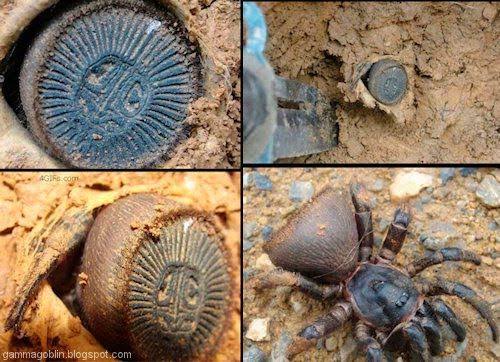 All that glitters is not gold, no matter how attractive an organism looks please don't touch it. Also note that you should not kill such organisms, they play an important role in balancing the ecosystem.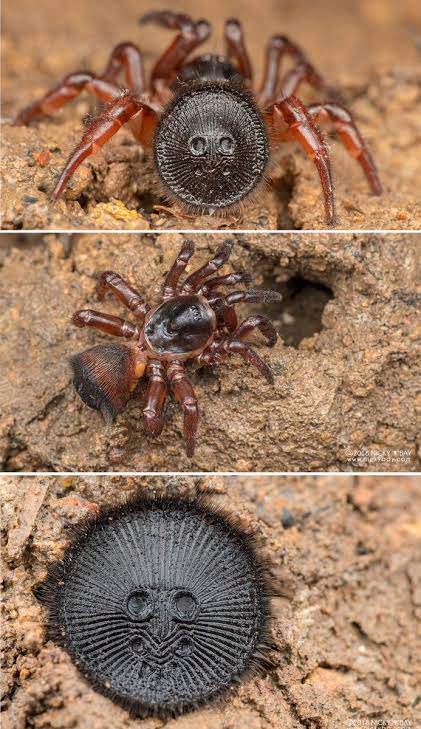 Content created and supplied by: @:news (via Opera News )