The 34-year-old man identified as Onesmus Mburu from Maragua, Mbombo Ya Reli- Murang'a County is said to have taken a dog that was hit by a vehicle and decided to take it home and make it his supper.
According to his grandmother, Njeri, Mburu went to her home and borrowed a knife little did she know that it was meant for dog slaughter.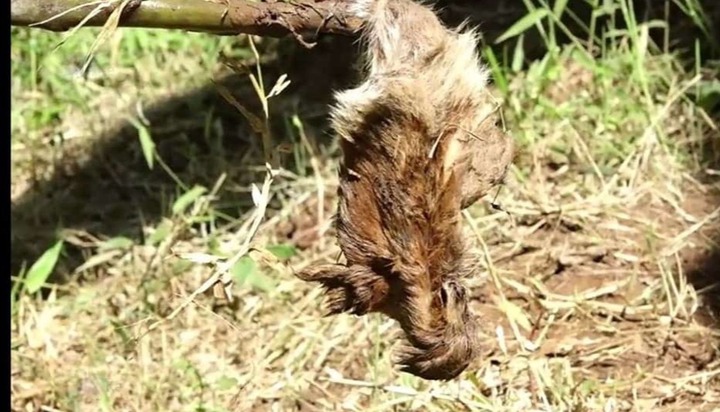 "My two dogs have been eaten by him, he came to my house to borrow a knife and I gave it to him. He seems mentally ill and smokes tobbacco as well. We found dog's intestines hanged in his house and that's when we raised an alarm and neighbors came and we took him to the hospital," Cucu Njeri narrated.
"Napenda kwanza maini, hukuanga tamu sana kwanza ikiwa choma," Mburu was heard saying.
Another neighbor by the name Emily Njoki said that Onesmus was taken to Murang'a General Hospital where they were told that his case is special and were referred to a psychiatrist.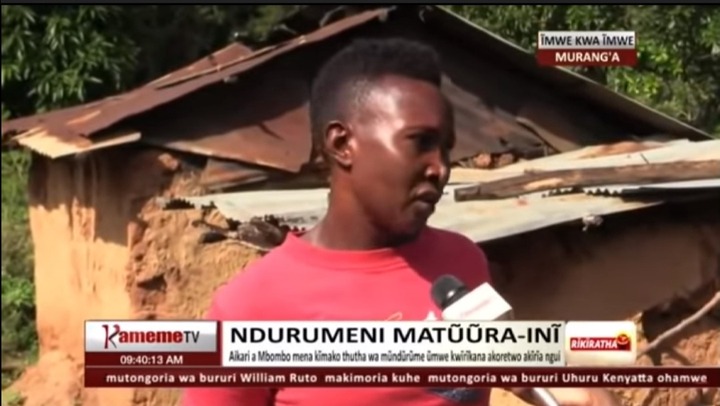 "Mburu has eaten over 10 dogs now, he can even eat a person if he is super hungry," Emily said.
Pictures courtesy of Kameme TV.
Content created and supplied by: Murang'a-Newspaper (via Opera News )