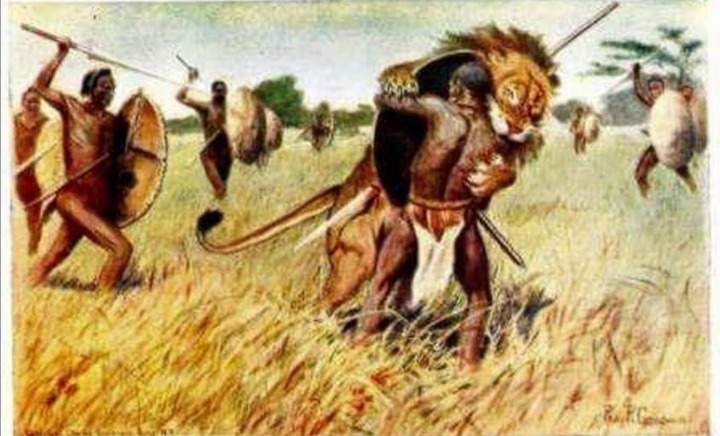 Described by US President Theodore Roosevelt in 1910 during a hunting visit to Kenya. "One by one the spear men, at a run and gradually began to form a ring around the lion. Each, when he came near enough, crouched behind his shield, his spear in the right hand, his fierce eager face peering over the shield rim.
As man followed, the lion rose to his feet. His mane bristled and started grunting murderous roars. The thunderous wrath of man killing beast growing ever and ever more dangerous. At last the ring was complete, the spear men rose and closed in.
The warrior sprang forward to take the enemy on the flank. The warrior in front threw his spear deep into the lion, entering through the shoulder and coming out in the opposite flank near the thigh. The Nandi warriors were around him, stabbing and shouting furious exultations. In less than ten seconds, the lion was dead."
Content created and supplied by: MissRova (via Opera News )