We've lived with animals ever since the era of Adam and Eve and we've created some type of bond with them.
Many animals are scared of humans and they often try to stay away from us. With humans trying to explore these animals, we often meet with some that are dangerous to approach.
Since some animals don't love human presence, they have nasty mechanisms of protecting themselves from human threats.
Some of these animals include;
It is mostly found in the coastal reefs and there are about 950 species of them.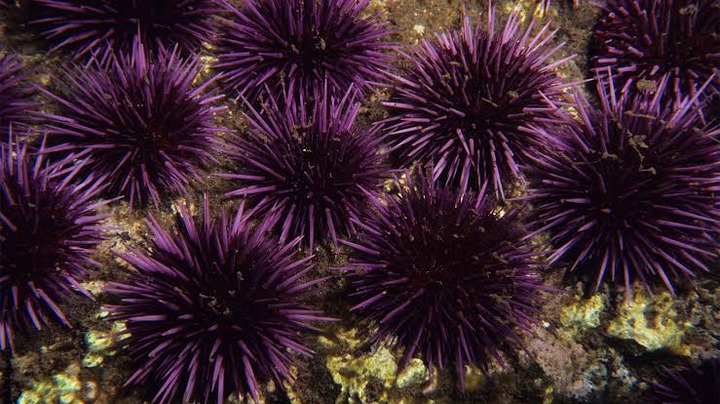 The urchin comes in different shapes and sizes but the fact about touching it still remains the same.
The urchin has visible spines that contain venom and incase one steps on it and the spines pierces the skin, venom sets in.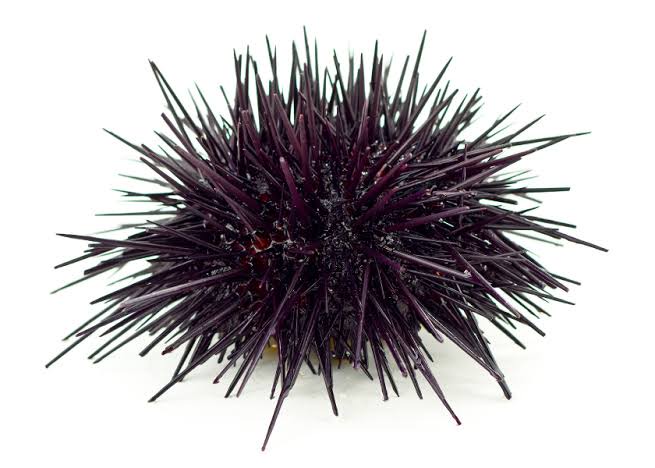 Its sting brings about swelling and instant pain as soon as one is stung. Other symptoms include; paralysis, weakness, muscle ache and drowsiness.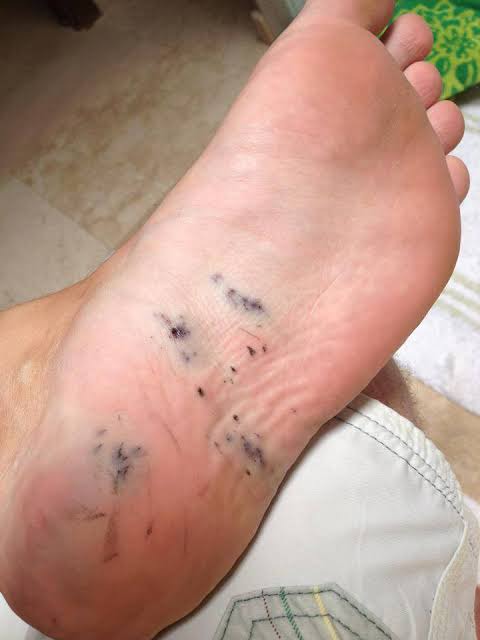 If the wound is left untreated, infections are likely to occur. However, don't be so scared as a small percentage of people can die from its sting.
2) The blue ringed octopus.
Currently there are four different species of the blue ringed octopus and most of them live in the pacific and the Indian ocean.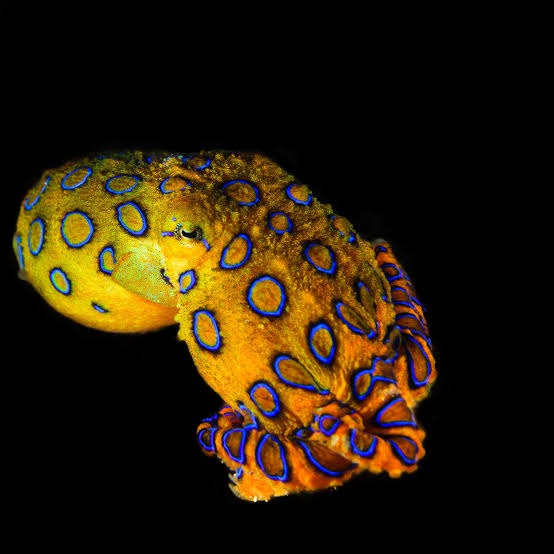 The octopus is extremely dangerous and it shouldn't be touched at any cost as it contains harmful toxins.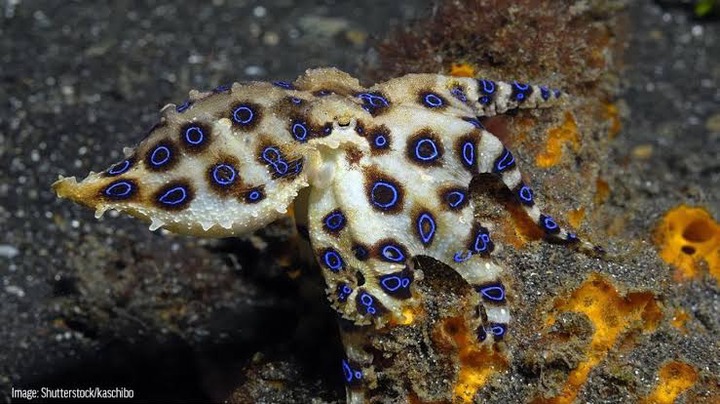 It is considered to be among the world's most venomous octopu as it contains venom that has the potential to kill 26 adults.
It grows upto 8 inches and has a beautiful skin colouration that makes people want to pick it up. When threatened or touched, it stings and injects venom into the victims blood stream.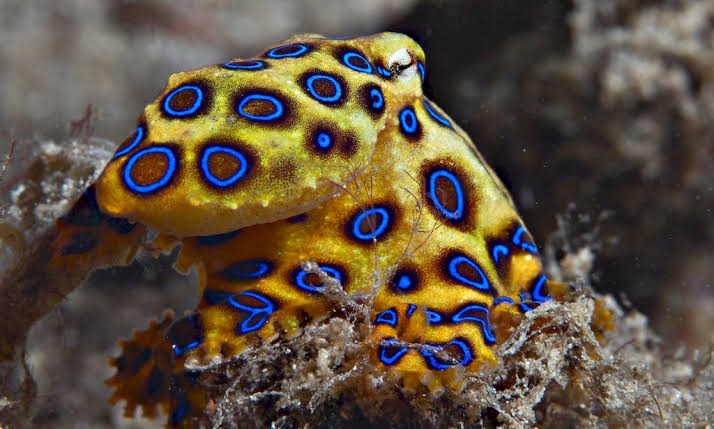 The venom contains chemicals like Tetrodotoxin, dopamine, taurine and histamine which are 1,200 times more powerful than cyanide.
The chemicals makes the victim paralyzed, unable to breath and loses sense of sight. So, be careful and do not to touch the blue ringed octopus.
3) The pufferfish.
There are more than 120 known species of the pufferfish and most of them love to live in warmer waters around the world.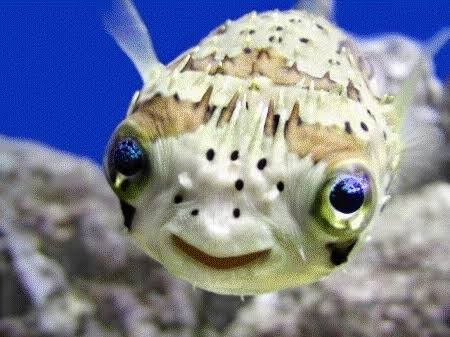 The problem comes in when one mistakenly touches it, as it has a powerful means of defense.
They have developed this because of being slow swimmers and this means they can't evade danger on time.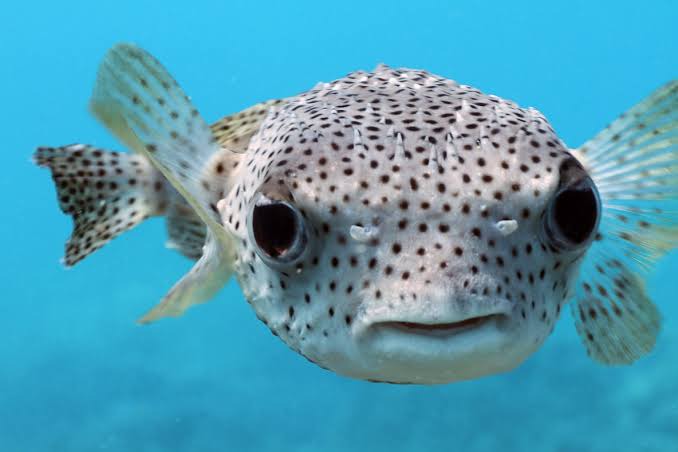 It rather inhales air or water into its stomach making it to take the shape of a ball hence its spines bulges out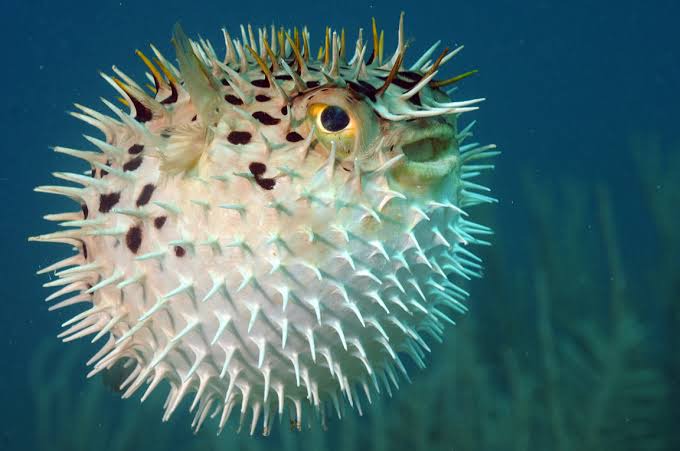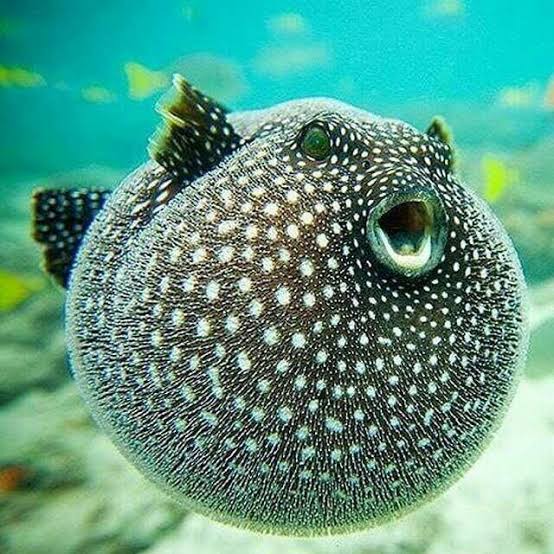 The spines are hard to see and they contain venom. The venom has Tetrodotoxin, a chemical that is harmful to humans and can lead to death.
4) The crown of thorns starfish.
Most starfish are not dangerous except for the crown of thorns which mostly lives in the Indian and pacific ocean.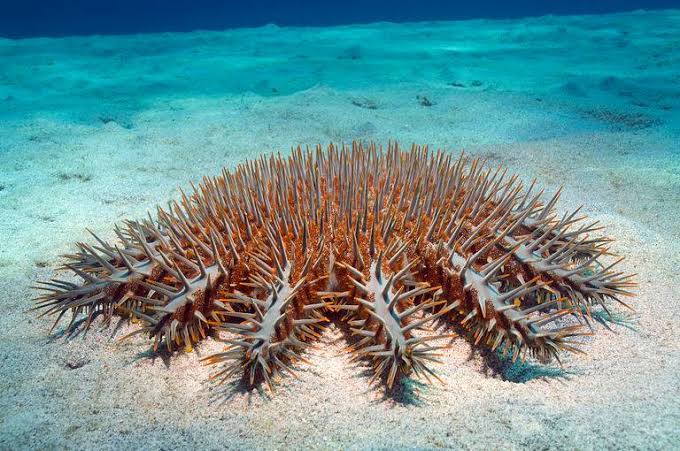 It is one of the largest starfish species and grows upto 14 inches across. In terms of shape, It grows like other starfish but its body is covered with spines.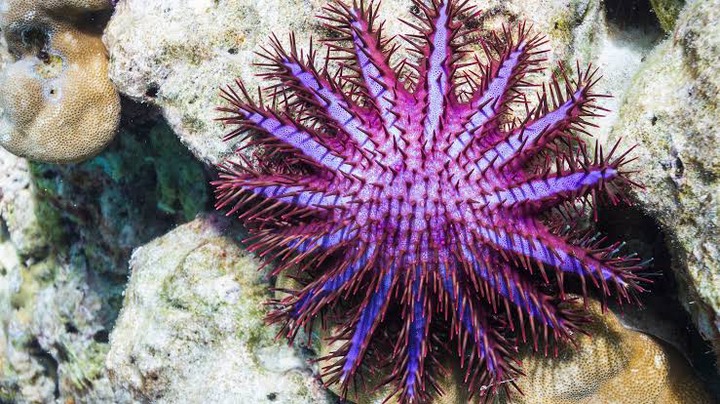 The spines can not only cause cuts but also contain neurotoxins. If one spine happens to break off on someone's skin, it causes a sharp sensation of pain that is followed by continuous bleeding and nausea.
Scientists however, have tried to control and reduce their numbers.
Thank you for reading my article and please follow my page for more news.
Content created and supplied by: Delinciwalf (via Opera News )