Hello there my name is Astra, I am a full time freelancer and an upcoming blogger. Since I was sixteen, I have been doing internet research. I have been mainly focused on how to make money online. In this due course, I have really come across lot of scams and legitimate online paid stuffs too. Going by ado that experience is the best teacher when come to think of it. I have worked out various online platforms that I have realized that could never work. In fact, be always prepared for the worst because this is what you can expect as you are entering this journey.
As the year rolls by, I would like to share this open opportunity to everybody. In this article I am going to talk about twenty online legit gigs that can pay you up to $100,000 per year. This is cool amount of money as it relies no labor at all. Only selling you experience and getting paid per hour, week, or a month.
1.Utest
This is my best online platform. I love working with utest. Utest is a global community of product testing. They do test products like websites and soft wares. They do test some pieces of hardware too. Before you get started to utest you are some time to enroll in their training academy to gather skills necessary for paid projects. The training program is called utest academy. It is a cool feature where the upcoming testers engage in different challenges posed by the academy team leaders. At the end of the academy users can now start being engaged in paid project. Must I pass through the academy in order to qualify for the paid projects? No this is not necessary, you can check projects you are eligible in the projects tabs and apply for the one that suites you. I strongly recommend that all testers should pass through the academy so that the can understand how the platform works fully. This is a must in order to attract lucrative projects.
How much am I paid? I utest you are paid according to the report you submit. Payments are made on date 15th and 30 of every month. In case where the two above dates happens to be in weekend or national holiday for the United States calendar the payments are shifted to the next business days. Payments are always made via PayPal and payoner. However most people recommend receiving their payments via payoner since it requires view legal formalities. This is the best platform I have ever seen since there is no taxation of your earnings for the member outside the USA and Canada. Utest also rewards their member quarterly with their swags. Regardless of your physical and geographical location you receive the following.
Printed t-shirt
Water holder
 Key holder
 Suit chip
 Carrier bags
Laptop covers
 Mobile phone cover
Member can also opt to receive cash prices valuable to the above items. The tester ratings also contribute to high amounts of monthly earnings. The tester ratings begins from UNRATED, RATED, PROVEN, BRONZE, SILVER, And GOLD. Hardworking member are promoted to other ranks like Test Team Leaders TTLs and Test Engineers .Tests team leaders and test engineers work hourly at a fixed rate of $8.00 to maximum $30.00 per hour. This is the main reason I strongly recommend utest to all members.
2.Upwork
Are you a gift endowed freelancer without having place to sell your skills? Well now have it. Up work is another great site that where you can sell your services. At upwork you are not limited. You can start by creating a well laid profile. Some of the best services you can sell to up work are.
1.Voice over artist
2. Academic writer
3.Proof reading
 4.Software quality analytics
5.Social content developer
6 .Online marketing
 7.Web development
 8.Software development
9.Academic research
10. Script writers
11.And many more……………..
Like utest, up work also charges no entry fees. Laying a very well profile assures the chances of high paid project. Before applying for the project, always make sure that you create your job search projects as by the rules and they are approved. Make sure that you also have your identity verified using either your national identity or passport. This helps you to avoid your accounts being held during payments time. Upwork always charges 20% upfront service fee for every payment made. This means if you receive $40.00 from the client, you receive $16.00 while $8.00 remains in the upwork platform. It is important that when creating your upwork profile, please try to lower your hourly rates so as to eliminate the completion from the professional and experienced up workers. Always try to lower your charges to eliminate unhealthy competition.
3.Testlio
I was always looking for opportunities to work online per an hour as a freelancer. My results always bore negative results until a friend suggested that I should join Testlio. My experience with Testlio is not great but I know that they are paying per hour. I have so far done three projects in Testlio working per hour for the fixed rate of $12.00 per hour. I worked for the maximum of ten hour per day and made $1600.00 for only twenty five days. This was a great opportunity to secure a long project and I cashed out sh.174000 in only a month. It is better that you should join the Testlio training program in order to secure chances of being invited. You should always join this. Failure to which you will not be invited for any paid project.
4.Skillshare
Professional photographer, video editor and creators' web designers and developers, software developers and so on this is a very lucrative opportunity to work online sharing your content .At skill share you earn from the project you are invited to. This means that you start by making a very outstanding profile and portfolio. For example if you are a voice over artist, you must make a simple video for whoever who passes through your profile to see and watch that demo video. Always remember to follow the community guideline and the terms to avoid doing contrary of the community expectations. I am a professional voice over artist at skill share and I have really made some lucrative income to buy my professional voice equipment for my studio. As the competition is very great at skill share I also recommend that need to always value your hourly rates below the other members in the community to attract valuable customers.
5.Sweatcoin
Imagine being paid to walk. This sounds uncertain. However this is a very special and cool feature that pays individuals to fit. The mission of sweat coin is to make sure that people in the global community takes part in daily exercise where walking is vital. So in every step you make sweat coin app detects it and check whether it is really step or a fake one. So how does sweat coin work.
How does it work?
Let's start by installing the sweat coin app in your phone. Next you need to allow permissions asked and allow sweat coin to overlay over other apps. You are now set to go. What you do next is now go outside and start walking. Make sure that your location is always turned on. For every 100steps made=1 sweat coin. Conventionally for every 100 steps are equivalent to one dollar. With sweat coin points they have marketplace where you can spend your points to purchase products online, claim PayPal gift cards, amazon gift cards and so on. Understand that this should not be used as your primary means of income as it really takes long time to get enough points for the redemption option. I strongly recommend that you should use sweat coin for like three to twelve months so that you can really see its importance. Rome was not built in a day.
6.Fiverr
Like skill share here comes fiverr. They really do bear common features a lot. Fiverr is an online platform where one can sell services remotely for living. You can sign up. You can sign up as a voice over artist, photographer, music writer script writer and content editor and so on. I make my full time income from fiverr working a freelancer in relation to software quality analytics. I also make my second time earning from fiverr as a voice over artist. In QA I test software's for flaws and functional issues. I like Fiverr because they don't really charge much as compared to up works working terms. Plus there rules are simple since few legal formalities are required
7.Gig walk
This is a very superb opportunity to make casual income while hiking out with friends. Start by downloading gig walk application from the play store. Register for gig walk and allow permission from the location request. Once done so please visit a map on the page section and check for the tasks available in your area and register for ones that you can really complete. It also includes some other gigs like visiting the food caves and cave your area and buying or getting some free meals and getting paid too. This is a cool stuff though it does not earn great it earns what it deserves
8.Blackout Bingo
Imagine being paid to play some cool games online and at the same relieving the mind off some really stress of the hectic day. I love this stuff loll. The cons of this is that you make some small investment of around 10.00USD but finally pro are that you do earn great by so doing such small investment. The blackout bingo pays you directly through PayPal and there are withdrawal restrictions. It is available everywhere and you can place some cool stakes and play online with friends online. Whoever wins takes the money. It doesn't have mind stressing games as most of the games are really simple and they are like simple Sudoku, spell bee and solitaire games.
9.Udemy
I almost forget this. Udemy is a cool online learning site that give people knowledge on professionally attributes like software development course. On the hand you can also sign up Udemy as a tutor, develop your courses and sell them online. Whenever creating any Udemy course, please make sure that the course you are creating is competent and will create demand in the academy. It is one of the coolest feature I had ever known since 2018. This idea was given by some friend and I really wanted to try it out.       I found it working awesome 100% and really good stuff as it gave me some knowledge to advance my skills as I always researched before I created   any course as result research knowledge emerged in my innermost being. I love it lol. Try it today.
10.Hollywood
Most of you know it as movies. Imagine getting the premium content without having to pay. Hollywood gives freelancer opportunity to work in their platform by writing different language subtle for the movies. I found this idea working after I submitted my first movie and received $.100 for the every episode of that season. Making great from the comfort of my seat. All the above ways really work as I have tried several out with friends and earned great. For this project it has really taken to do research by trying every method that I though could work and left the junk ones.
 You can also check my YouTube channel on how to make fulltime income form online in my YouTube channel. I have really given other detailed ways to make a living. More hints and videos showing the above evidence.
https://youtu.be/I9AuTDJvsPw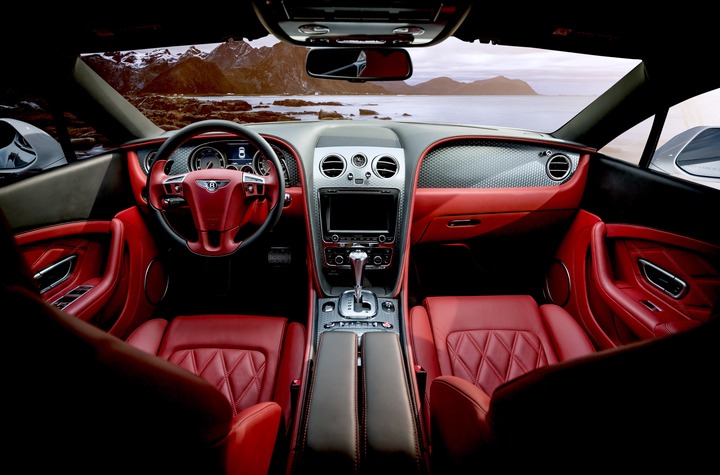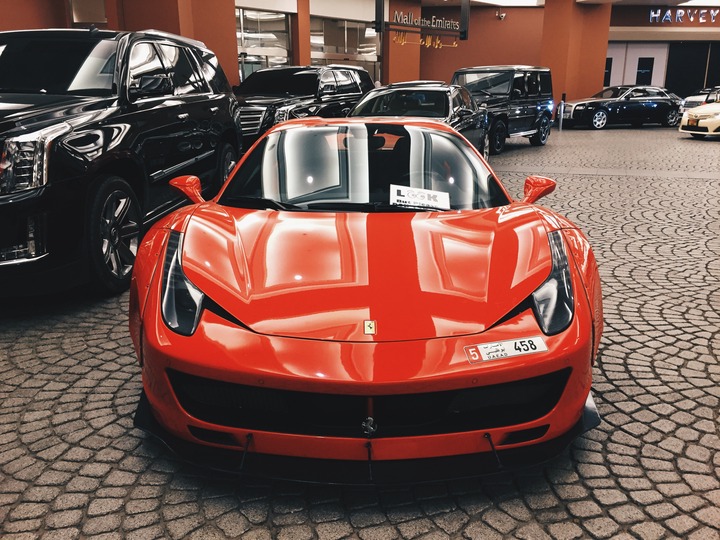 Content created and supplied by: Astra_shinestars (via Opera News )
Opera News is a free to use platform and the views and opinions expressed herein are solely those of the author and do not represent, reflect or express the views of Opera News. Any/all written content and images displayed are provided by the blogger/author, appear herein as submitted by the blogger/author and are unedited by Opera News. Opera News does not consent to nor does it condone the posting of any content that violates the rights (including the copyrights) of any third party, nor content that may malign, inter alia, any religion, ethnic group, organization, gender, company, or individual. Opera News furthermore does not condone the use of our platform for the purposes encouraging/endorsing hate speech, violation of human rights and/or utterances of a defamatory nature. If the content contained herein violates any of your rights, including those of copyright, and/or violates any the above mentioned factors, you are requested to immediately notify us using via the following email address operanews-external(at)opera.com and/or report the article using the available reporting functionality built into our Platform See More