The COVID-19 pandemic has brought in more harm to Kenyans than expected. The top leaders have been taking advantage of the pandemic to borrow more funds with an excuse of using the funds to help in fighting the deadly pandemic.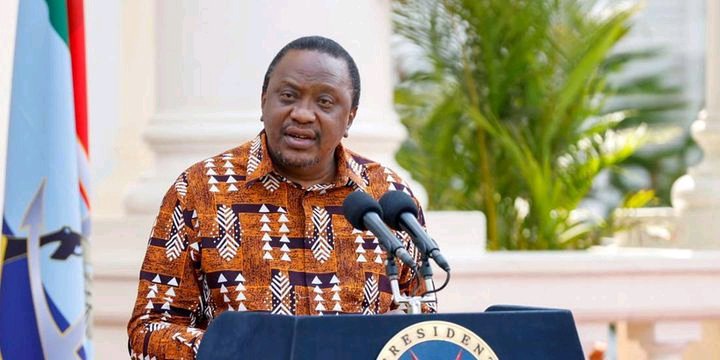 It is so saddening and irritating to learn that even after the government secures the loans borrowed, they end up not using it in accordance to the need. It is just recently when the details of the happenings at the Kenya Medical Supplies Authority (KEMSA) emerged that there was misuse of funds and no action was taken. This has made Kenyans lose trust on the government.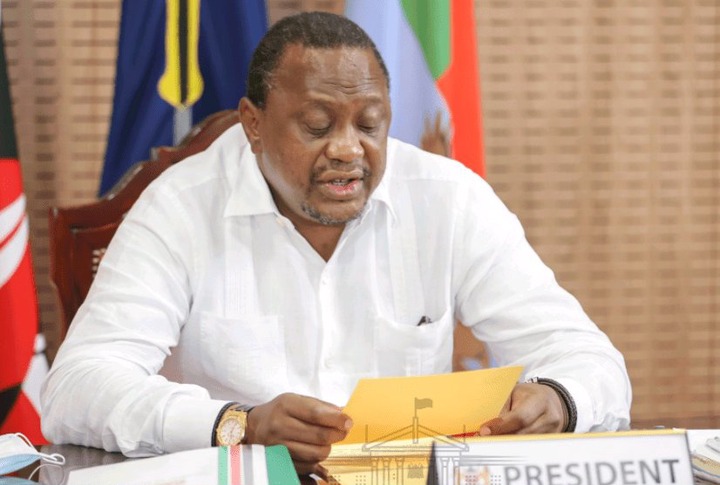 Just in, the government has again borrowed a huge loan aimed at helping in the fight of the pandemic. According to the report by Citizen TV, it was reported that the government has received a huge loan from the International Monetary Fund (IMF). It was reported that the IMF has approved a loan of Ksh 255 billion with ksh 33.5 billion to be disbursed in a few days.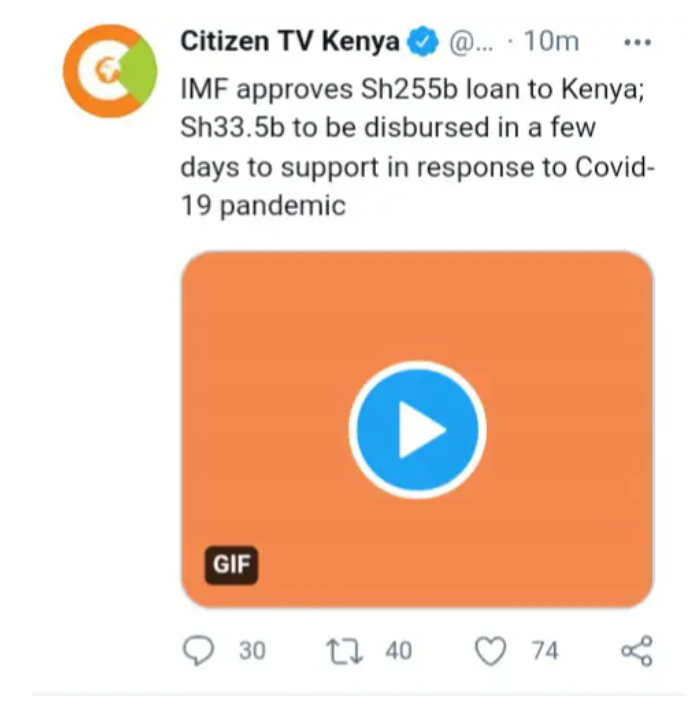 "IMF approves Sh 255b loan to Kenya; Sh33.5b to be disbursed in a few days to support in response to COVID-19 pandemic," read the report by Citizen TV. This is great disappointment for Kenyans considering that Kenya already has a huge debt to pay. What's the fate for the Citizens?
Do you think locking the country was one of the reasons for the loan approval? Drop your comment and FOLLOW for more updates, Thank you.
Content created and supplied by: KoinaJuniGT.News (via Opera News )