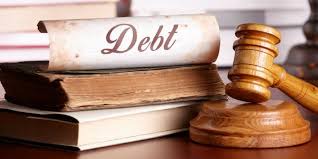 Debt is not something that comes accidentally in your daily living. Some spending habits always lead to debt. Being aware of these habits now could save a lot of money and stress later. If you want to avoid depts, then there are habits you should avoid.
Spending more money than your earning.
Some of you thinks it is impossible to spend Ksh33,000 each month when your payslip reads only Ksh30,500. Spending more than you earn is easier than you may think. Dipping further into your savings, borrowing from other people, and using your debit card are ways you can spend more money than what you earn. Later, your high spending habits will catch up with you. Soon, you'll finish your savings, spend out your credit cards, and run out of places to borrow another money.
Keep your spending within your monthly income salary, so that you live within your means and not creating unnecessary debt. Reduce your spending below your monthly income and use the extra money to pay down all your debts.
Spending more that you dont have
Spending more money than what you earn, is spending money you don't have or money you are yet to earn at end month. You spend money you don't have by using debit cards and taking or applying for loans, payday loans, cash advances, and overdrawing your account, and more. When you use these methods to pay bills and make purchases everytime, then you are creating unnecessary debt. If you don't fully repay the debt every month, then it will continue to grow to higher figure. You can get solutions to for this bad habit by reducing your expenses and depending only on your income to pay for your wants and needs.
Using dept to pay off depts
When you use your debit cards to pay another debit card loan, and loans to pay other loans, then you are not paying off anything. You are just shuffling your debt around and adding more debt each time you do so. Bank transfers have transaction fees, and most loans in banks have some downpayment or origination fees. So, when you use debt to pay off another debt, then you end up worse off than when you started.
Content created and supplied by: @kabaka (via Opera News )