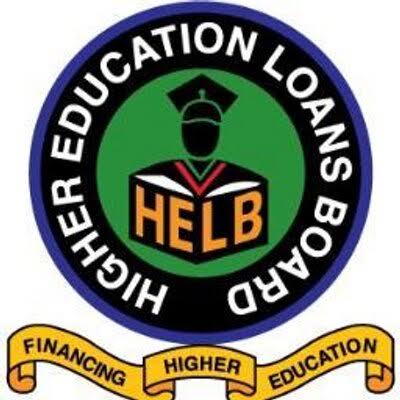 Sending the message via their facebook and twitter handles this morning, the Higher Education Loans Board (HELB) has extended the deadline for application of loans by first time undergraduates. The deadline has been pushed to 31st March 2021.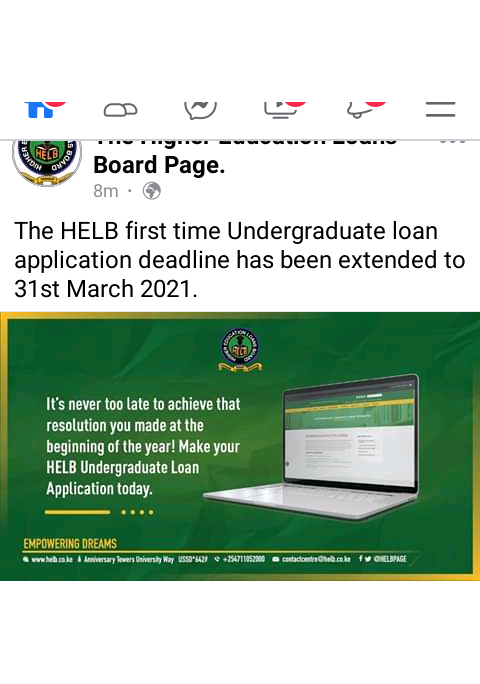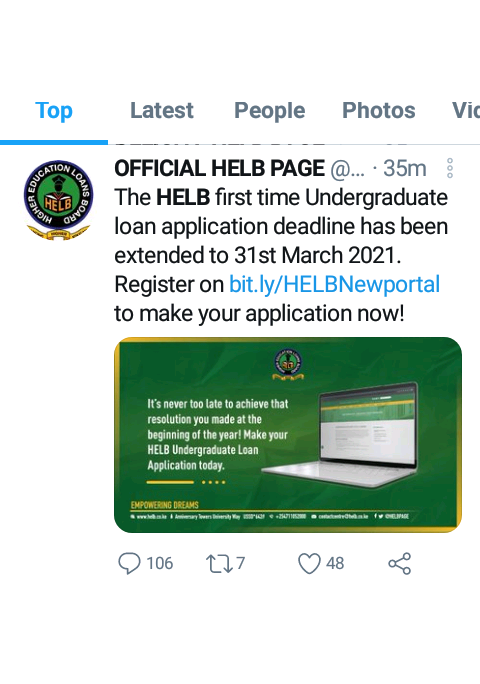 Students, especially those who are eyeing to to apply for the loans should be keen to do so before the set deadline elapses. Those who are going to be beneficiaries of this, are the students who newly joined higher learning institutions as well as those who joined a while ago but haven't applied for the loan before.
The loans board had always said that it looks to assist the students finance their education and and encourage those who have completed to repay the loan, so that others may benefit as well.
Students who may experience difficulties in their application can get assistance by contacting HELB , from their social media pages. This is so that they do not miss out on the HELB services. One can also visit the Huduma centres or call directly.
Content created and supplied by: Verle6 (via Opera News )