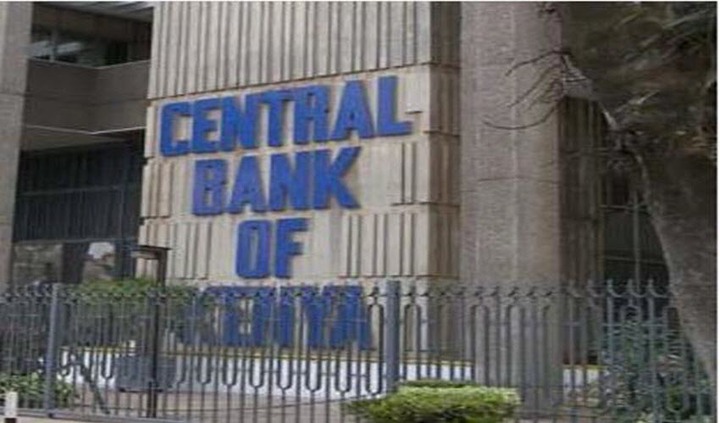 When the first case of Novel Corona Virus was reported in the early last year almost all sectors in the country were brought to a standstill.
The first sectors that were dealt a big blow were education sector; as all schools were closed down to pave way for controlling the spread of the virus among learners and all education stakeholders. Another sector that was also hit hard was business sector which left alot of people retrenched as others sent on a compulsory leave.
Due to this, people's lives changed dramatically, leaving them to the mercies of the government.
As a way of stabilizing Citizens, economic lives the government put in a number of measures such providing relief food and allowing grace period for loanees and even offering tax relief.
As time went by the government started withholding some of the reliefs as the infectious loade started lowering down. Starting from tax relief that ended in December, and now the government has announced end of virus reliefs.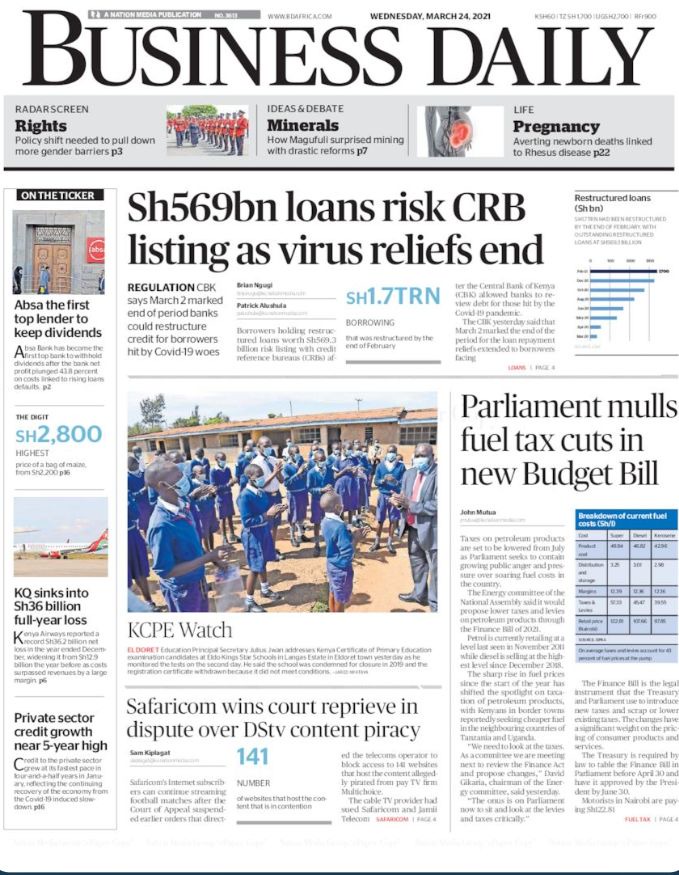 The government has said that 2nd March, 2021 marked the end of period banks could restructure credit for borrowers hit by Covid-19 woes.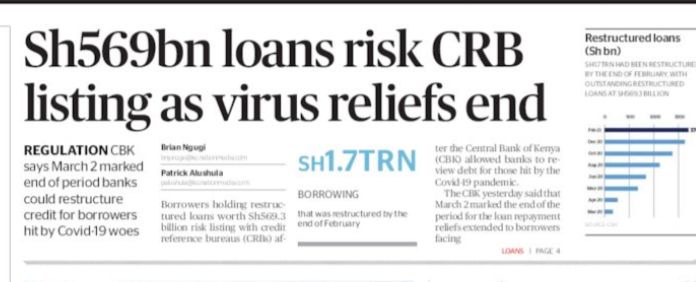 This means that almost Sh569bilion loans risk CRB listing as virus reliefs end.
In conclusion all loanees who are yet to respond to their loans should ensure compliance and avoid being listed with CRB.
Content created and supplied by: Benadhizo (via Opera News )