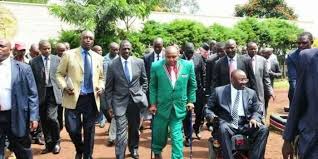 [Photo Courtesy: Kenyan MPs]
Higher education loans board,is a body that enhances equity in higher education by awarding loans and bursaries to needy Kenyan.It awards loans to students in institutions of higher learning to fund their education.This loans are not automatic and have to be applied for and the amount awarded is based on the level of need.The loan attracts interest of 4% p.a and the students are required to repay their loans on completion of their studies.
The university students are known for misusing this money given to finance their education,but some use it prudently.Nomited Mp David Ole Sankok,once revealed that he used the Helb loan to show love to his mother by sponsoring her for a trip during his university days.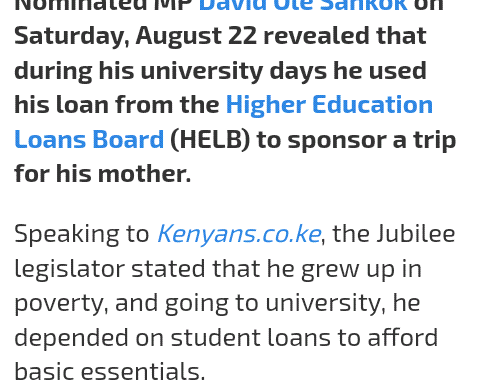 The Legislator narrated that he grew up in extreme poverty and relied on the Helb loan to finance his university education and cater for his upkeep.He mentioned that they use to get ksh 21,000 annually from helb and he ventured into mitumba business to make an extra.
The mitumba business never thrived well and he resorted to spoil his mum at the capital city using the Helb money.The mum was reluctant and questioned where he got the money to finance her trip from Narok to Nairobi,but he managed to convince her.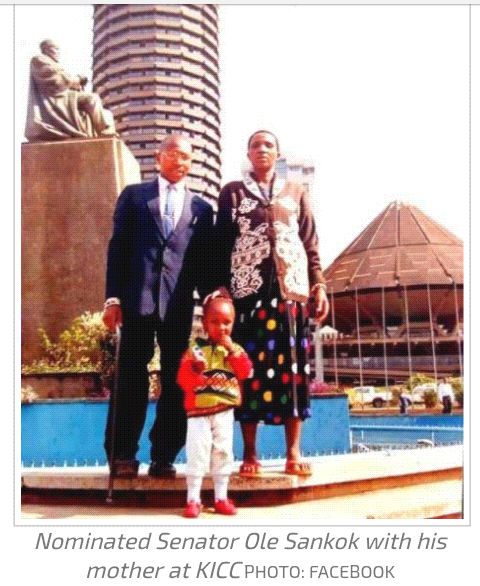 He bought a dress and a pair of slippers to her mum to use during the trip and took her to KICC .Later on he accommodated her at the students quarters at the university where he offered her meals.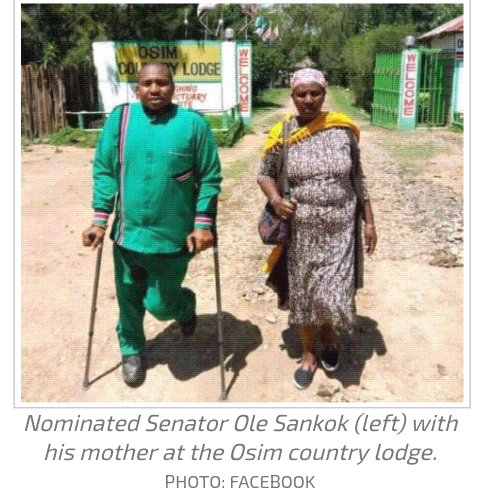 sources.
Kenya.co.ke

Content created and supplied by: CitizenKenya (via Opera News )