Having a motobike has been the joy of most kenyan youths, this tool has been of key importance to the rising of living starndards of major households countrywide.
Its no secret that majority of this youths can't afford to buy the stated motocycle on cash basis prompting them to to acquire them on loan purchase terms. This has opened a window for the leanders to make millions of cash, which is not abad idea.
The wrong part is the incurred extra abnormal charges amounting to somehow close to extra motorbike. This is unfair in comparison to other countries where, for instance Botswana where a Honda 125cc goes for 6,500 BWP whereas on loan basis it accumulates to not more than 8,100BWP; 2021 stock exchange market rates 1BWP =ksh12.69. In kenya one has to have;
Diposit 20,000
2 referees
6 months Mpesa statement
Kra
Pay ksh300 daily for 58-72 weeks
No grace period
Calculation:
20,000+ (72×7+300) = ksh.171,200
Wheres abrand new motobike goes for ksh.90,000.
This ambiguous arreas have instead stalled development of youths since by the time one is done paying for the motorbike, the motorbike is no longer in a healthy condition to continue benefiting the owner.
The youths are backing up more business ideas, but not ideas that will constantly widen rich-poverty line. We encourage more investors to provide more competition in motorbike market, with the hope that the cost of acquiring motobike will be lowered.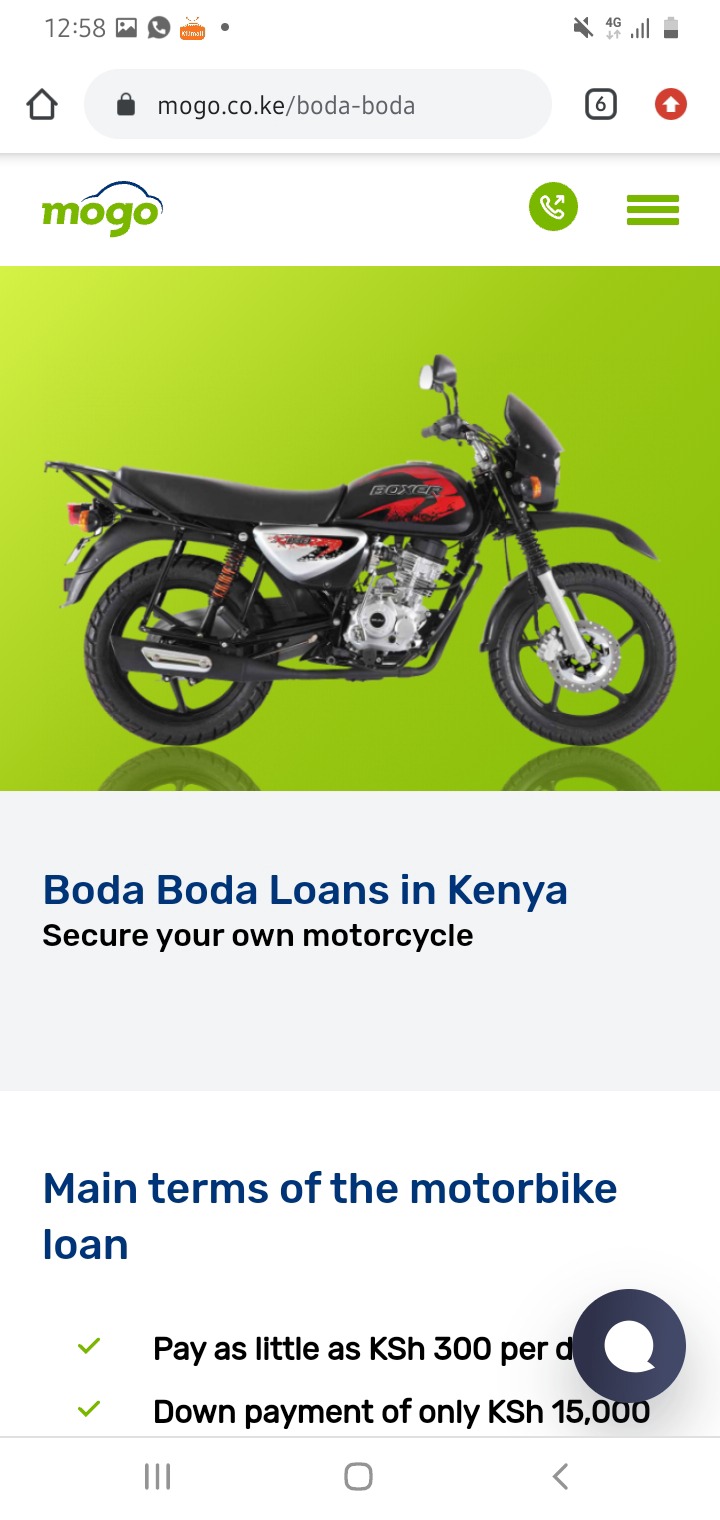 Content created and supplied by: Mr.Him (via Opera News )