Exodus 22:28 says, "you must not curse God not curse chieftain among your people" I suspect the OP meant instead verse 29, which says "you must not hesitate to make offerings from your abundant produce and the overflow of your presses. The first born of your sons you are to give to me."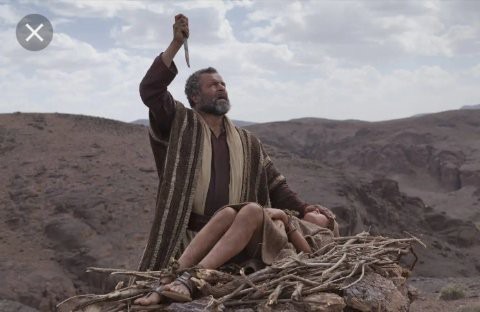 However, this is not a call for child sacrifice. Elsewhere in the scripture, God had given his opinion on such when he said at Jeremiah 7:31 "And they have built the high places of Topheth, which is the valley of the son of Hinnom, in order to burn their sons and their daughters in the fire, a thing that I had not commanded and that had not come up into my heart."
Exodus 13:2 may she'd light on the intended meaning here, which says "sanctify to me every first born male among the Israelites. The first male to be born, of both human and animals belongs to me." In light of God having saved the entire nation of Israel by bringing them through The Red Sea and out of Egypt captivity, God commended that the first born male be sacrifice, dedicated or set apart for him. This was not instruction to sacrifice the child. Jesus himself as Mary's First Born and certainly not only son was set apart for God and had to be redeemed by Mary and Joseph in order for him to engage in secular work.
God loves and cares for children, setting out in scriptures commands for their care and instruction. He hates the sacrifice of children and indeed human sacrifice was among the detestable works for which the inhabitants of the promised Land were to be driven out and devated to destruction. Only when the Israelites apostatised and began serving false gods did they turn to such vile practices as child sacrifice.
Content created and supplied by: Tonyowino (via Opera News )