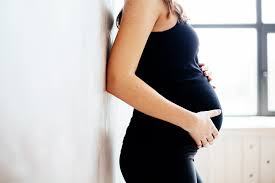 It is the desire for every woman who conceives to have a successfully pregnancy period. This goes together with body changes as the baby continues to develop and grow in the uterus.
Here are some of the expected changes in woman's body during the pregancy journey;
1. Changes in hormones 
Women experience continued increase in estrogen and progesterone hormones. These hormones contributes to mood swings, development of foetus,changes in functionality of other hormones as well as altering physical activity on the body.
Estrogen hormone increases as the baby griws thus enabling the uterus and placenta to transfer nutrients, development of the baby as well as formation of blood vessels. In addition, its also responsible for development of milk duct that enlarges breast and in some cases it causes nausea.
Progesterone helps loosen joints and ligaments in the body. Also, it helps internal structures to increase in size such as uterus and ureters.
2. Weight gain
This causes an increase in workload on the body of a pregnant woman from any physical activity and this slows down circulation of blood and blood fluids. As a result, swelling of face and limbs is likely to happen as more fluids is retained in the body.
Research carried out recommends one to rest, avoid standing for long time,avoid sodium and caffeine as well as increase potassium in order to ease swelling. 
3. Changes in sensory
This focuses on your sight, taste and smell. Research shows some women experience vision related problems such as blurriness and discomfort with contact lenses.
Taste is also observable change and most women prefer salty and sweeter foods. Also, pregnant women have high sensitivity to odors smell.
4. Hair,skin2and nails changes
Hormones causes hair loss and faster nail growth. Also,they physical appearance of the skin is altered and temporary changes like stretch marks are noted.
5. Changes in circulatory system.
The common changes includes huffing and puffing,feeling dizzy and experience changes in blood pressure.
6. There are also notable changes in respiratory system. This is because there is increased oxygen in their blood. This increases metabolic rates during pregnancy.
In conclusion,there are more changes we will cover in the next article.
Share this widely
Content created and supplied by: Eras_corner (via Opera News )