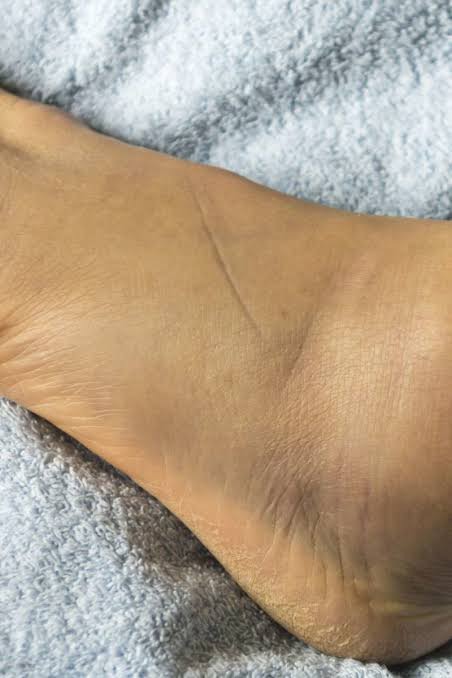 1) Contrast hydrotherapy 
Hydrotherapy involves use of water to lessen pain and discomfort. In this therapy, you will use cold and warm water simultaneously. The warm water will help blood flow, and the cold water will bring down the swelling in the feet.
Procedure
A) Fill two foot tubs with water-one with cold water and the with warm.
B) Soak your feet in warm water for 3-4 minutes. 
C) Put your feet into the cold water for about 1 minute. 
D) Continue switching between the two for 15-20 minutes.
E) Repeat until the swelling capsizes 
2) MASSAGE
One of the best cure for swollen feet is massage. This helps the aching muscles and gets the blood flowing. It also helps extra fluid drain to bring down swelling. 
Procedure 
a) Rub Mustard or Olive oil on the swollen area. Gently massage the area for 4-5 minutes in an upward direction. Make sure not to massage the area so hard to avoid further injuries. 
c) Repeat the massage few times a day. It is best to massage your legs before and after taking a bath. 
3) Use of magnesium sulphate salt
Salt can bring down swollen feet fast while soothing pain too. This is because it contain magnesium sulphate which can be soaked up by the skin to help the blood flow and bring down the swelling. It also kills feet odor, sores and fatigued muscles.
Procedure 
A) Fill a foot tub with warm water and mix with 0.5 cup of magnesium sulphate salt.
B) Soak your feet for 15-20 minutes 
C) Repeat steps A&B above three times a-week.
4) Ginger
Ginger is a natural diuretic that brings down the amount of water in the body, and help treat swollen feet. This is because it lessens sodium in the body which causes the swelling. Massage the swollen feet with ginger oil few times a day. You can also chew raw ginger or drink 2-3 cups of ginger tea every day.
Please share the article.
Content created and supplied by: Tonie_art (via Opera News )