Wamalwa Kijana was one of the most influential politicians in Kenya until his untimely death in August 2003 that left the whole country in mourning.
He and his wife Yvonne had two kids Michelle 'Chichi' Wamalwa and Derrick Mboya who was a child of Yvonne, Wamalwa loved him as his Own. The two children had a life that anyone could dream of but all that changed after Kijana died.
The vice President's wealth was freezed in court because his family wanted to take all of it to themselves forgetting his wife and children.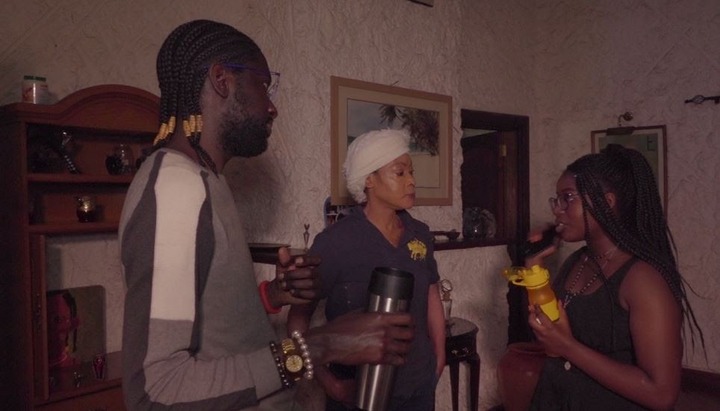 Things became worse when their mother was diagnosed with cancer, Chichi said that Eugine Wamalwa could not even release the NHIF card of his brother to treat his wife. She suffered until she passed away in January 2018.
The last born daughter Chi-Chi dropped out of school, she has no school fees and when she asked her uncle for help, he told them to sell their Karen home to finance her education.
The two have been abandoned by everyone and they sometimes sleep without food.
"We have slept hungry severally. I am out of school for a year and two months. My uncle lied to me to clear from school so that he gets me to Australia for studies in two weeks' time but never fulfilled the pledge. The last time he told me to sell this house to get money to go to school," she said.
Most people remember Chi-Chi as that little girl who carried flowers during the wedding of her parents in a Catholic Church in Kitale Presided by Bishop Maurice Crowley.
Derrick and Chi-Chi admitted to be using stress relieving medications to cope with the trauma that they have been going through at the hands of their relatives.
"These happenings are taking a toll on my mental health just like it is happening to my brother. We survive on stress relieving medicine which help stabilise our mental and physical health," Chichi said, glancing with little hope to the wide cruel world.
Eugene later denied all the allegations saying that his niece and nephew had accused him of.
"We could not come to the light and lie to the world. It is people in power who believe they can step on other people's rights and take what is not theirs because we are small. This is the work of an uncle I happen to have," said Chichi.
For Derrick the story is different, this is because he was rejected saying he is an outcast and a member of Tom Mboya's family, even though Wamalwa treated him as his own Son.
"My relationship with my father was good. My mother introduced him to me in 1994. He never sounded like a Kenyan and his intelligence and eloquence made him my source of influence. He called me son and never did he treat me like anything other than his son," he said.
They admitted that the other siblings have always been threatening them for so long that all they wish is to be able to afford anti- depressant medicine.
"It gets too hard to handle, only that we can sustain purchasing medicine. Without the anti-depressants I would not be here. My brother and aunt keep me grounded. They give me hope. My mum handled it while battling cancer I can try to hold on," she said.
Content created and supplied by: brwnskingirl (via Opera News )