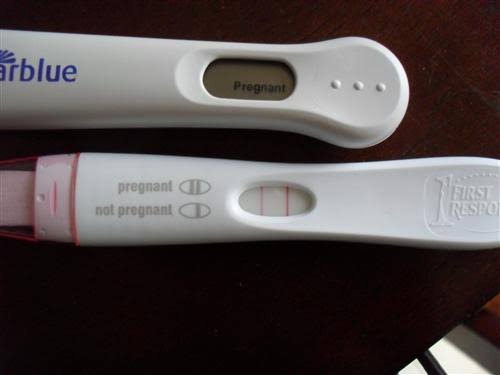 Becoming pregnant comes with alot of excitement, anxiety and hope. An individual can easily tell whether she is pregnant by observing the common symptoms like missing periods or vomiting in morning hours. In order to confirm whether one is really pregnant, various tests which can be carried out includes;
1. Home pregancy test.
This test is used after missing periods and it detects human chorionic gonadotropin hormone in the urine. The hormone is only found in the body during pregancy and it works by changing the color of chemical found in the stick. One is required to wait close to 10 minutes to get accurate readings.
2. Blood test.
It is carried out to detect human chorionic gonadotropin hormone in the blood. Normally it is categorized into two; that is, qualitative test which checks whether the hormone is being produced by the body and quantitative test which measures specific level of this hormone in the blood.
3. Urine test
Research shows that the results of this tests depends on the medical facility one visits. It helps the doctors eliminate possible errors that might affect the test.
Notable early symptoms that can help one establish whether they are pregnant or not includes;missed period, feeling exhausted, frequent urination than normal,sensitive and swollen breasts,nausea and vomiting. It is recommended that you talk to a doctor if you notice these symptoms.
Content created and supplied by: Eras_corner (via Opera News )