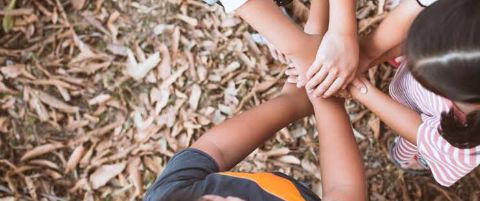 The way African parents have been having conversations about legacy with their children, at least in West African movies, is that the father is lying down on a dilapidated couch, he can barely breathe, and he is giving instructions to a bespectacled timid lawyer seated in a nearby pew on how to distribute his meagre wealth to his several children before he dies. The mother, his wife, is standing nearby already wearing black, uttering dark curses and some of this man's children are already crying with confused looks on their faces. After this ten or so minute speech, the father breathes his last on that couch and the entire village goes into a frenzy. And that's it. And we wonder why most African families drag each other to court after - especially - the patriarch is dead. Because there was never a conversation about legacy. It is actually not that hard for parents to speak to their kids about such things.
Step number one is to vocally acknowledge to your children that one of these fine days you will die. Because you will die, whether or not you like it. We all will, unless there are Enochs and Elijahs who will be taken up to heaven with chariots of fire. I digress.
Step number two is to be transparent with the children about the extent of your wealth and the extent of your offspring. If I had ten dollars for every time I saw a news piece about a woman - why is it always women? - who springs up overnight like a mushroom after some man or other is dead claiming to be their other wife who bore them I don't know how many children, I would have enough money to have a legacy conversation with myself. Listen, transparency goes a long, long way if you are to leave your family well cushioned after you die. Tell them if you have an entire family outside of your legal one. Tell them if you sired a kid in your twenties when you had plenty of wild oats. Tell them whether or not you have been secretly visiting and taking care of that child, and whether or not you plan on leaving him or her some money. Can this break up your marriage? Of course. Is it more important to lay all your cards in the table so your children and wife know what they are up against? Absolutely. So tell it all.
Then tell them about how many businesses you actually have, tell them about all your sources of income, where to find every single document as pertains to your businesses and investments so they won't have to scramble for the documents without knowing where to start.
Step number three is to take your spouse and your sober children with you on your next visit to the investment professional that you have been interacting with in your journey of building wealth. Let the pro walk your family through how they can continue to build wealth for posterity after you die, what to do and what not to do.
Step number four is to write your will, which you should make a point of tweaking every year as circumstances change, that is, as your wealth increases or declines, as more kids leave the nest, or get divorced and move back in with you, and such like. It helps streamline everything and your family will have one less thing to worry about after you die.
*Picture inserted for illustrative purposes
Content created and supplied by: Achieng'101 (via Opera News )