Have you ever get seated somewhere and just wondered how the women in the olden days just knew they were pregnant ? I never too untill recently , Using salt to know your preganacy status is something that has been used since ages. But the question comes in how do you know or what's the procedure to follow?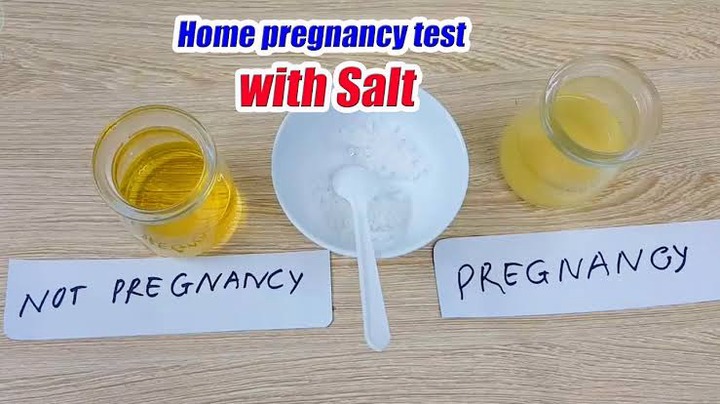 Here are the procedure to follow:
1. Have two clean clear bowls
2. Pee on one of the bowls
3. Put salt on the other one
4. The add urine on the one with the salt and wait.
Note, the urine you collect must be from the morning, the first pee. The process takes different times according to different people. Some may take even 8 hours to give results and some may take minutes . Something else to note is that if it's positive, the urine will turn milky or like cheese but when it's negative the urine retains it's color.
Remember this is one of the home remedies methods you can try at no cost at all just you and the salt. Never tried it but from the people who have tried it, it works perfectly fine.
Content created and supplied by: Clara13 (via Opera News )