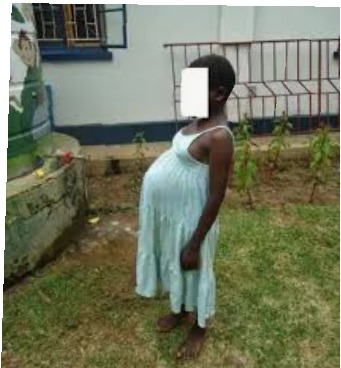 According to a report by the ministry of health about 4,000 girls became mothers in 2020, Covid 19 lockdown period .In 2017 a research conducted by United state of America indicated that about 1.1 million children, aged 13-19 years old became pregnant that year.
According to psychologist age between 12-19 years is called identity stage .It's the same stage that their body organs are developing.if not guided well children get to identity confusion.
Children who get pregnant at this stage lead a stressful life since they are physically and mentally young thus not ready to carry out the pregnancy.
The following are the reasons for early pregnancy in Kenya .
Economic constrains and poverty. Children from poor and humble backgrounds may lack basic needs such as food ,sometime shelter tool is a problem.In search for these basic needs they fell in the trap .
Search for love .some children who lives in a broken families .Others lives with their step parents .In case these children are mistreated by their step father or mother .They may end up looking for love in other people which lead them into the problems.
Lack of role model, counsellor and mentor. Traditional boys and girls were taught how to care for themselves .this was done by their grandfathers and grandmothers .Today you find that everybody is busy ,leaving children to the risky of bad people .
Peer pressure and forced marriage .Some communities believe that girls are the source of wealth .They exchange them with cattles at very early age
Rape cases has been on rise .You find that minors are enticed by their close relative to sleep with them.Sometime these such adults are under drug influence .The law is very clear in such cases where the perpetrator is given a live sentence imprisonment.
It's good to try by all means to counsel our children .so as not to engage in such uncivilised activities while in schools.
Content created and supplied by: Sirwilliebinchokera (via Opera News )