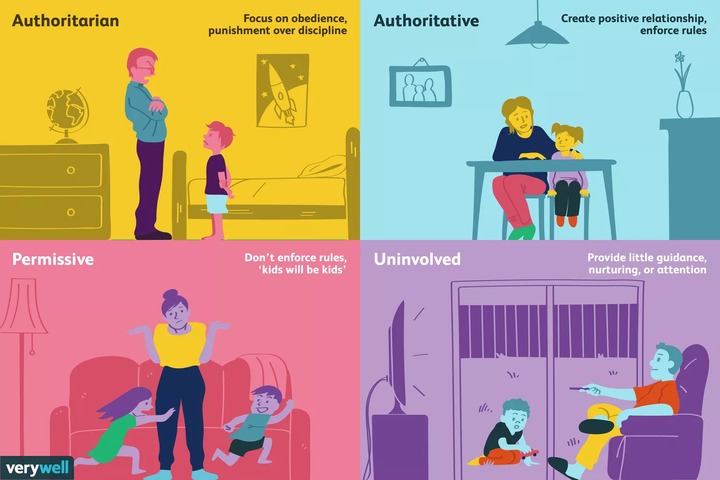 Basically, good parenting helps cultivate empathy, honesty, self-reliance, self-control, kindness, cooperation and cheerfulness among children. It also enhances and promotes intellectual curiosity, motivation and the urge to achieve more.
Some of the principles of good parenting are as follows;
(1). What you do matters
Parents should know that children learn from the way they treat other people and from their own health behaviors.
What you do makes a difference and has an effect on your child.
(2). You cannot be too loving
Parents should not spoil their children with too much love i.e being too lenient, lowered expectations e.t.c
(3). Be involved in your child's life
Parents should sacrifice their time and what they are doing for what children want to do.
Parents should be there mentally and physically but it doesn't mean doing the homework or correcting it because that's left for the teacher to determine if the child is learning or not.
(4). Establish and set rules
Children's behavior should be managed and nurtured when they are still young to avoid future problems. This can be achieved by parents coming up with rules that can be understood and followed by the children.
(5). Foster your child's independence
Parents should encourage independence among children because it helps them develop a sense of direction.
(6). Avoid harsh discipline
Parents are advised not to hit their children because they may end up becoming bullies and use aggression as a way to solve disputes in future.
(7). Be consistent
Parents should remain firm and consistent in the decisions they make;they should not flactuate.
In general, parents should be there for their children so as to take care of the developmental needs of their children and guide them accordingly.
Content created and supplied by: Oliver97 (via Opera News )