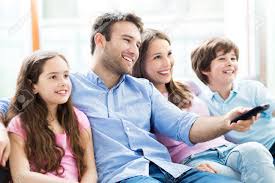 Dear parent or guardian, imagine your 4 year old kid comes at home saying that they were taught that 1 + 1= 11 by their teacher at school. What level of convincing will you need to have for this kid to believe that indeed 1 + 1 = 2 ?
When we were growing up we were told when to play, bed, study, take a bath, ear or listen, go to Sunday school and even start talking to the opposite gender. We were told education is the key to success and university was everything. We worked hard to get the 400 marks, the grade A's and the first classes so as to secure high paying jobs. Its amazing how life has changed especially when it comes to parenting which has never been the same.
December last year, 2020, I was on my normal daily routine. I checked my whatsapp to reply text messages from my mentees and came across a new text from a number in my whatsapp. Checking the message, I looked at the profile picture and I realised it's a person I have never met. I asked who it was and she said 'My name is Marion, I am 13 years old, I did my KCPE this year and got 417 marks and I will be joining XYZ national school soon, I got your cell phone number from Television, kindly advice me about high school life." I got shocked, is this a thirteen year old kid in whatsapp?. I asked her who bought for her the phone and she said it's her father and it was because of her excellent performance in Kenya Certificate of Primary Education (KCPE). Was it necessary? Was a smart phone the only way to reward a thirteen year old?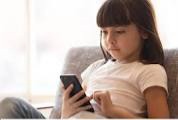 That's where our discussion begins. Few months ago we have been receiving horrifying numbers of teenage pregnancies since schools were closed in March, 2020. I don't advocate for blame game. It can't and won't solve this menace.
All teenagers have birth days, blood types and nick names. They are all going through similar or the same challenges. They want recognition. As a parent, try to imagine Marion is your daughter, she joins high school. You are sure she will get an A or an A- if she wouldn'tmanage. When schools are closed the first thing She wants is her phone. She joins 300 whatsapp groups. In all these whatsapp groups, pornographic content is shared on daily basis. She is always locked in her room and if not , she has gone to meet a boy whom she met in a whatsapp group. She is is not doing the assignments they were given at school.
She becomes addicted to pornography and sex. Few months later, she becomes pregnant.This is what is going on in our society right now.
We have bought our teenage kids smartphones, we have even installed WI-FI routers for them in their rooms but we never question what they are doing in their phones online platform.
Parents, we need to stop parenting and start directing our kids by adopting good parenting tips. Times are too serious, stakes are too high. WhatsApp is a weapon of mass destruction to the life of your kid. It's a nuclear warhead to the academic progress of your kid. 
Parenting should not be Twentieth century where kids used to do whatever they wanted. Most of the parents of teenagers right now were raised up in the years between, 1950 to 1980. During this period we never had Facebook, Google, Whatsapp or Instagram. Google was launched in 1998, Facebook in 2004, whatsapp in 2009 and Instagram in 2010. That means during your teenage you never saw or even heard anything like social media.
Dear parent, understand that this is a different breed of generation we're bringing up because there is a lot of disruption happening. Things change too fast and hence parenting should also change to accommodate the social dynamics.
The narrative of saying that teenagers are pregnant because they are idle should stop. How are the kids idle in the first place? We don't take our kids to school so that they avoid getting pregnant, do we? 
Our kids are getting pregnant due to poor parenting strategies. One of them that I gave mentioned was the buying of a smart phone for a 13 year old. Another one is buying them laptops. Right now your teenage kid is glued to the screen of a laptop you bought watching an action, romance, or comedy movie. In those movies, there are scenes that are pornographic and all these scenes get into the mind of the kid. They then want to do what they saw on the screen. The other is leaving the teenager to choose the Television channels of programs they want. They end up watching songs whose videos might also be pornographic. It sets into their minds.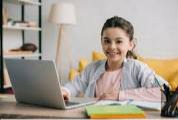 Before your kid gets pregnant physically, they got pregnant mentally. It all starts from the mindset. It's your duty, obligation and responsibility as a parent to install right parental strategies. One of them is directing. You need to know what your teenage kids are doing in their rooms. Am sorry to say this, but I have heard cases where teenage girls who sleep in the same room are lesbians but the parents never know, cases where teenage kids practice masturbation in their rooms but the parents never know. They need to be helped.
Parent, reclaim the life of your kid. Help the kid know what they want in life. This is an investment you're making in this kid, you need to check frequently how your investment is doing. If you'll not decide what the future of your kid holds then the world will decide for you. Take action, now!!
The devil will always be there to kill, steal and destroy. It's your duty as a parent to reclaim the ancient ruins, repair the broken walls and restore the streets with dwellings.
As a parent, don't be a crisis manager, be a crisis evader. Prevention is always better. Reading this article and taking action is preventing the crisis.
As a parent, you're the mentor number one. If you are a heavy drinker, then the chances are, your kid will be like you. If you abuse your wife then your boy might also abuse his wife when he gets married. If you like abusing your husband infront of your daughter, then she might do the same to her husband later. Stop sending your boy to buy cigarettes from the shop! Stop sending your girl to check if the bar has been opened!
Work-life balance is key to your parentage. Don't make a living and forget to design a life. It's you the parent, who designs the life of your kids. You wake up at 5:00 a.m to go to your job, you come back at 8:00 p.m in the evening, take a shower, eat supper, watch 9:00 p.m news then sleep. The whole week you don't even know how your kids are doing. The teenagers whom you bought smartphones for.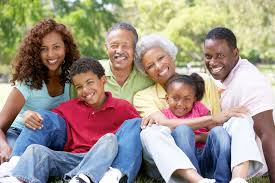 Parents, it's time we start reflecting on this because God has not forsaken us. Stop singing John 3:16 and forgetting what Revelation 3:16 says.
Take care of the words you use on your kids. Words are very dangerous, they take a life and also bring a life. Don't curse, but bless. Don't discourage, but encourage. God used words to make the world, Jesus used words to heal. Take care of your tongue.
As a parent, you need to know how to approach teenagers. You know they are in a stage of growth and development. Don't talk to them but converse with them. Allow them to be the ones who control the conversation. When they say something that you don't like, don't interject and say ''NO!''. Start with "my daughter or my son, I understand that..." Avoid using the words "but", it always negates everything you said earlier. When your kid feels like you don't understand them, they will become resistant. A resistant kid will hate you. He or she will love the uncle or the grandfather more than you. Avoid it.
Someone will ask, Okay now that you've said that we converse with our kids, what if the teenage kid wants a gadget, let's say a phone or a laptop, yet I don't want to buy it for them? How should I go about it in our conversation so that the kid doesn't become resistant?
In that case, use this Strategy. This is how it goes "Wow my daughter, you need a phone? I believe you have good reasons why you want a phone, isn't it? So let's play a game. Between me and you, right? Bring a pen and a paper. Then the game will begin with you on one side and me on the other side, give me all the valid and positive reasons why you believe I should buy for you a smart phone, then I will also give all my valid and positive reasons why I should not buy for you a smart phone. So whoever has more valid and positive reasons will win. Is that a good deal baby?" They will obviously say yes.
Do this while smiling. Be happy. The fact that you made it look like a game even makes the kid like it. Even if she or he will loose the game they will see your reasons and understand that you want the best for them. Do this in all spheres of life with your kid. You'll raise an obedient kid.
As I finish, I am not against social media. The question is, what are the kids doing in WhatsApp? We need to have age restrictions for certain television programs. We need our men to look at teenagers as their daughters and sons. We need to restrict video content from songs that are not ethical.
If your kid gets or has gotten pregnant, that's not the end of the world. Encourage the girl. Don't kill her hopes. Tell her she only missed a mark but she still has chances to make it. Let her deliver then continue with education. A setback is not a knockout, it's just a setup for a comeback.
Thank you for making the right decision to change the life of your kid(s).
Your sons and daughters in high school can now prophecy, your young men in campus can now see visions, you can now dream dreams.You Are Blessed!!
Share your views please.
Content created and supplied by: RealtimeNewseditor (via Opera News )
Opera News is a free to use platform and the views and opinions expressed herein are solely those of the author and do not represent, reflect or express the views of Opera News. Any/all written content and images displayed are provided by the blogger/author, appear herein as submitted by the blogger/author and are unedited by Opera News. Opera News does not consent to nor does it condone the posting of any content that violates the rights (including the copyrights) of any third party, nor content that may malign, inter alia, any religion, ethnic group, organization, gender, company, or individual. Opera News furthermore does not condone the use of our platform for the purposes encouraging/endorsing hate speech, violation of human rights and/or utterances of a defamatory nature. If the content contained herein violates any of your rights, including those of copyright, and/or violates any the above mentioned factors, you are requested to immediately notify us using via the following email address operanews-external(at)opera.com and/or report the article using the available reporting functionality built into our Platform See More