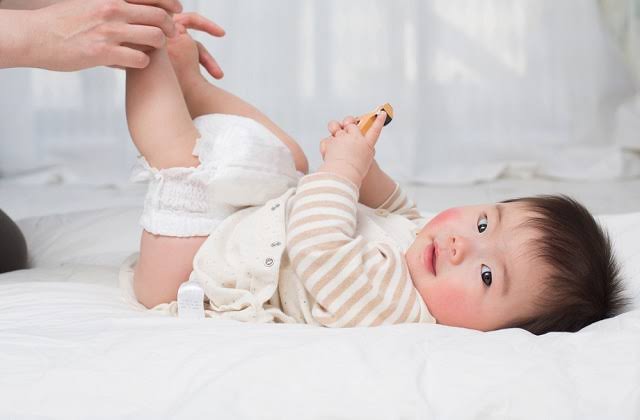 Diapers have become popular in this generation as most parents consider them convenient,easily available and simple to use without focusing much on the effects it might cause to the baby. It is the responsibility of a parent to ensure a good health and well being of the baby.
Research shows that 90 percent of parents in this generation use diapers to cover their babies. 
Here are some of the health risks associated with their usage;
1. They cause allergic reactions.
Research shows that some of the companies that manufacture diapers uses synthetic fibres,dyes and harsh chemicals which harms the skin since baby's skin is soft,sensitive and gentle. 
2. Skin rashes.
This is mostly as a result of leaving a baby with a wet diaper for a very long time. It is advisable to change them regularly to minimize the risk of bacteria breeding which causes skin rashes.
3. Infections 
Excessive usage exposes your baby to infections because the substances used to make diapers may hinder easy flow of air inside your baby's diaper.
4. They are toxics
They are made with chemicals which may harm your baby and exposing his or her delicate skin to those harsh chemicals might enter the baby's bloodstream leading to toxicity.
5. Medics have raised concerns about diapers causing infertility of baby boy's in future. This is because diapers may cause scrotum to heat up which is unhealthy for the growth of your baby.
Content created and supplied by: Eras_corner (via Opera News )