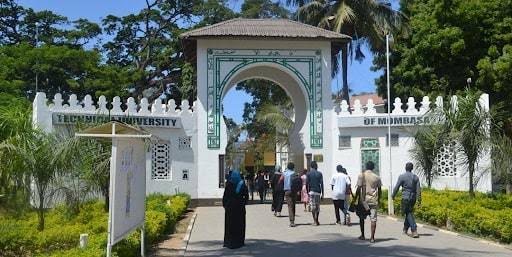 A third-year comrade at the Technical University of Mombasa main campus has gone missing. Amos Osiago's whereabouts are unknown this prompting concerned students to file a missing persons report.
Amos was undertaking his industrial attachment at the Kenya Pipeline Company in Mombasa at the time of his disappearance. According to a missing person alert, Amos was last seen on Thursday. He has been off since then giving his close associates a reason to worry.
Industrial attachment is a prerequisite for graduation at the university and many third-year students are currently on the programme.
Consequently, a missing person alert has been issued. If anyone has information pertaining his whereabouts, they are asked to contact the cellphone number given on the poster below. The number belongs to his brother Alex Okeyo who at the time of publishing this story was unavailable for comment.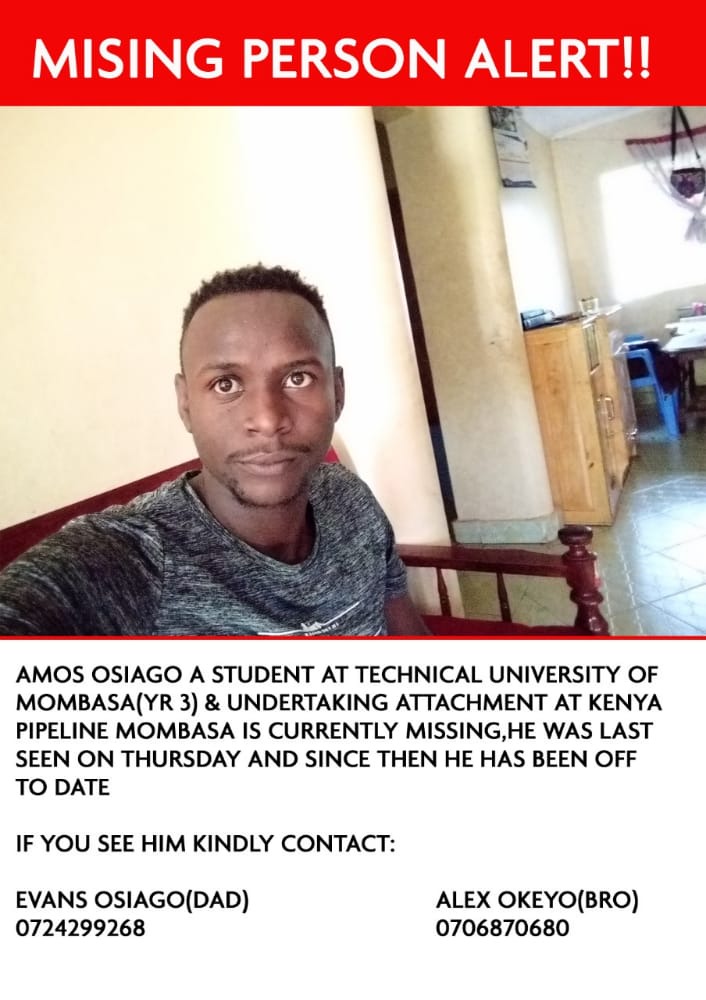 This incident comes just days after a first-year female student from the same institution was raped on her way home from school. According to an article on Mnews, the 18-year-old was raped at Kiziwi area in Tudor Ward, Mombasa.
Content created and supplied by: Don_Writer (via Opera News )