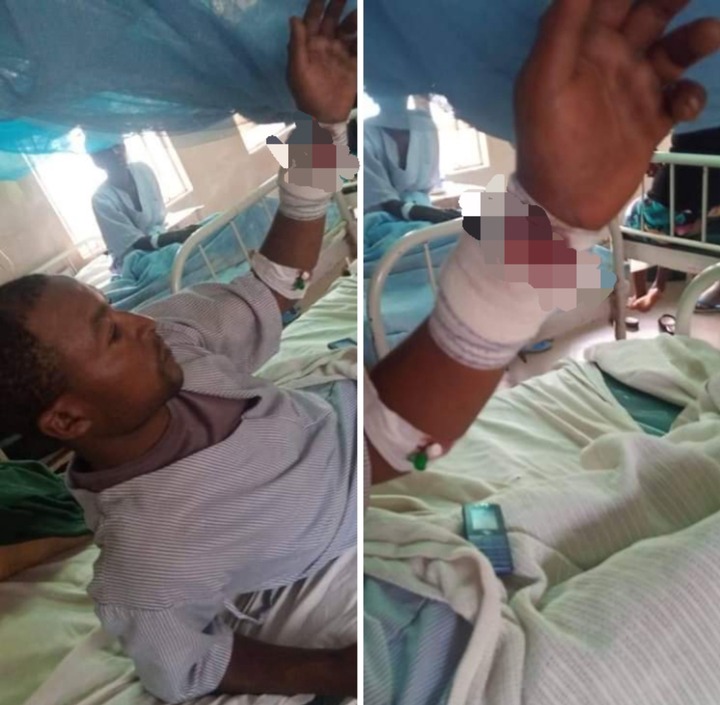 Photo courtesy
Drama ensued in Kirinyaga county when a middle aged man found himself in real trouble after his friend turned against him doing the unthinkable.
The 37 year old man from Kariru village in Kirinyaga county almost lost his life due to his friend's inhuman actions. Apparently, he owned him a ksh 200 debt and after his friend demanded the cash, he failed to repay him prompting the cruel friend to chop off his hand.
The man who was in excruciating pain was rushed to the nearby Kirinyaga hospital where efforts by the doctors to reattach back the arm are Onging.
At the time of writing this article, it's still unclear whether the perpetrator has been apprehended by police officers. Residents are urged to use diplomatic means when solving their disputes to avoid such incidences in the future.
The suspect if found guilty faces the possibility of a lengthy jail term due to the severity of his accusations. He is likely to be charged with attempted murder a charge that attracts a maximum sentence of life imprisonment without the possibility of parole.

Follow my page for investigative journalism
Content created and supplied by: HowitzerCannon (via Opera News )