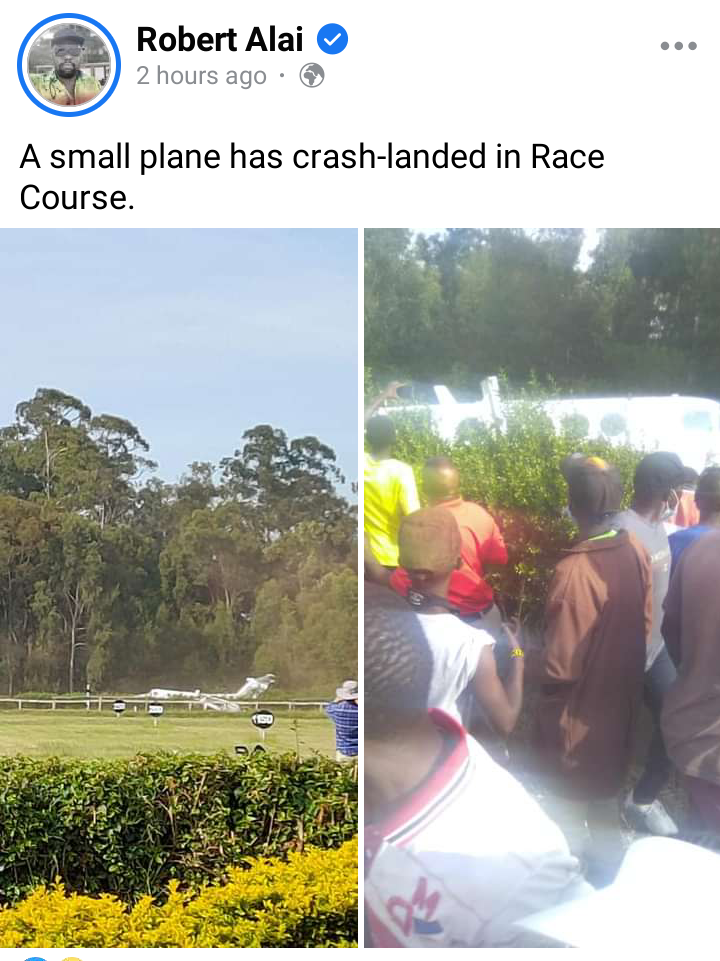 Today being the 26th of March, it's a day when the entire nation has been hit by extreme dilemma. This comes a few hours after state briefing by president Uhuru Kenyatta on new measures concerning the way forward.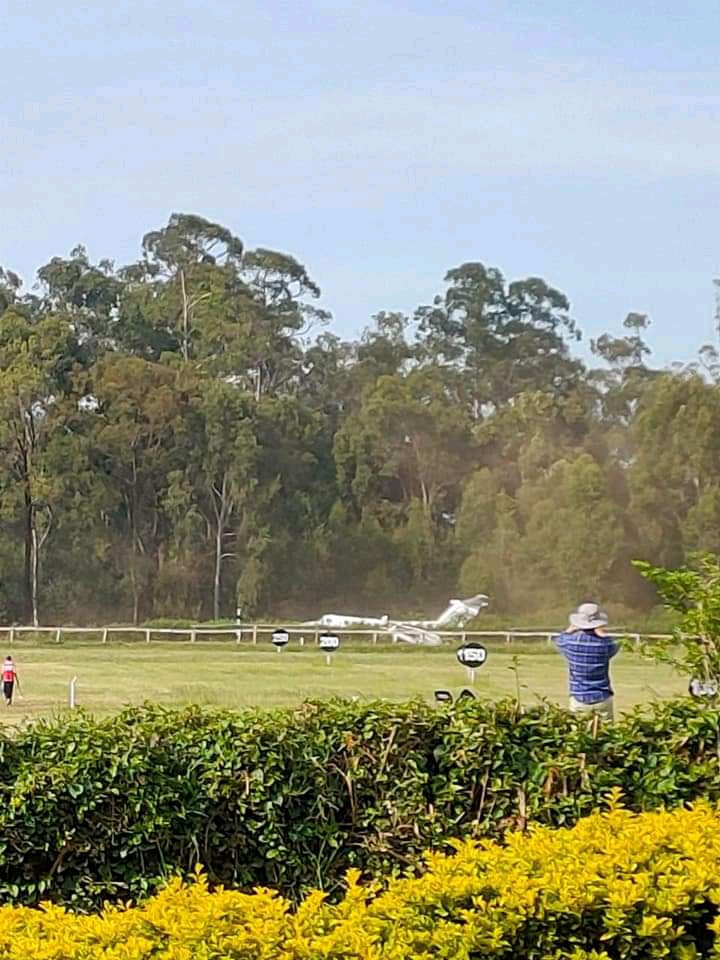 The nation was slapped with an early dusk curfew that was implemented today. As this happens, people have been rushing to escape the dusk curfew hours that president stated that they should take effect immediately tonight.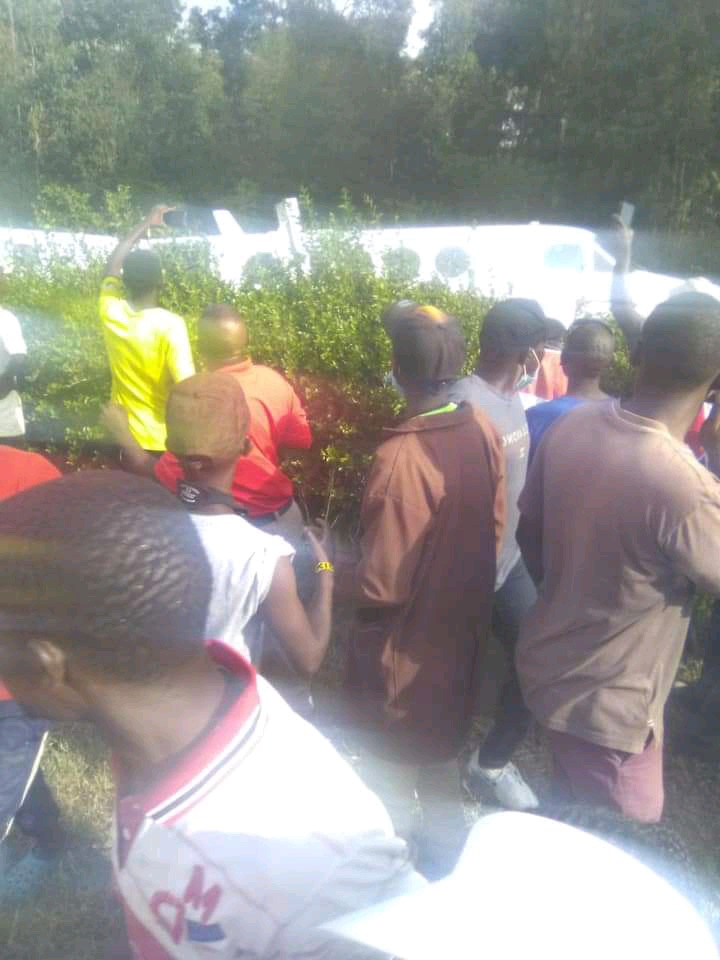 A plane has been revealed to have crashed a few hours after this presidential address. This is something that Robert Alai revealed on his official Facebook. However, it's reported that nobody was injured from this accident because it wasn't that fatal. The continued failure of planes is something that continues to raise many questions. It's high time that those concerned in this field of engineering. Actually, this is something that is going to risk the lives of many people. 
See how people reacted to it.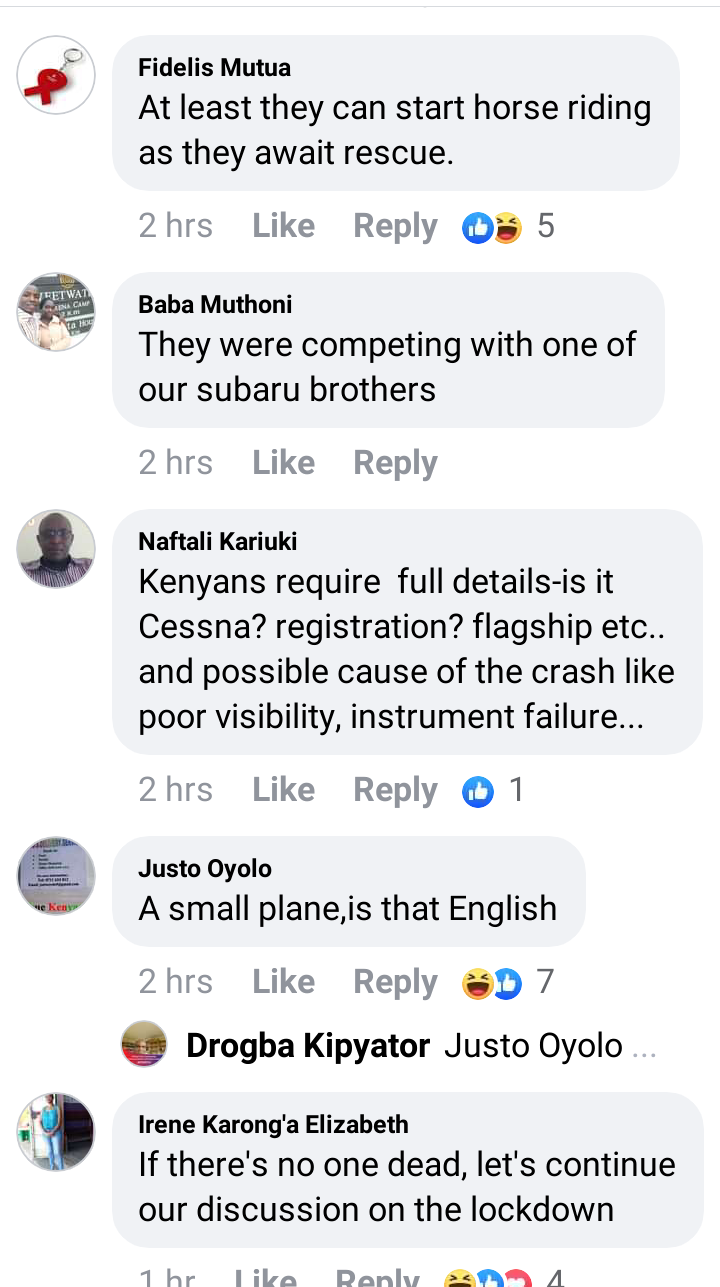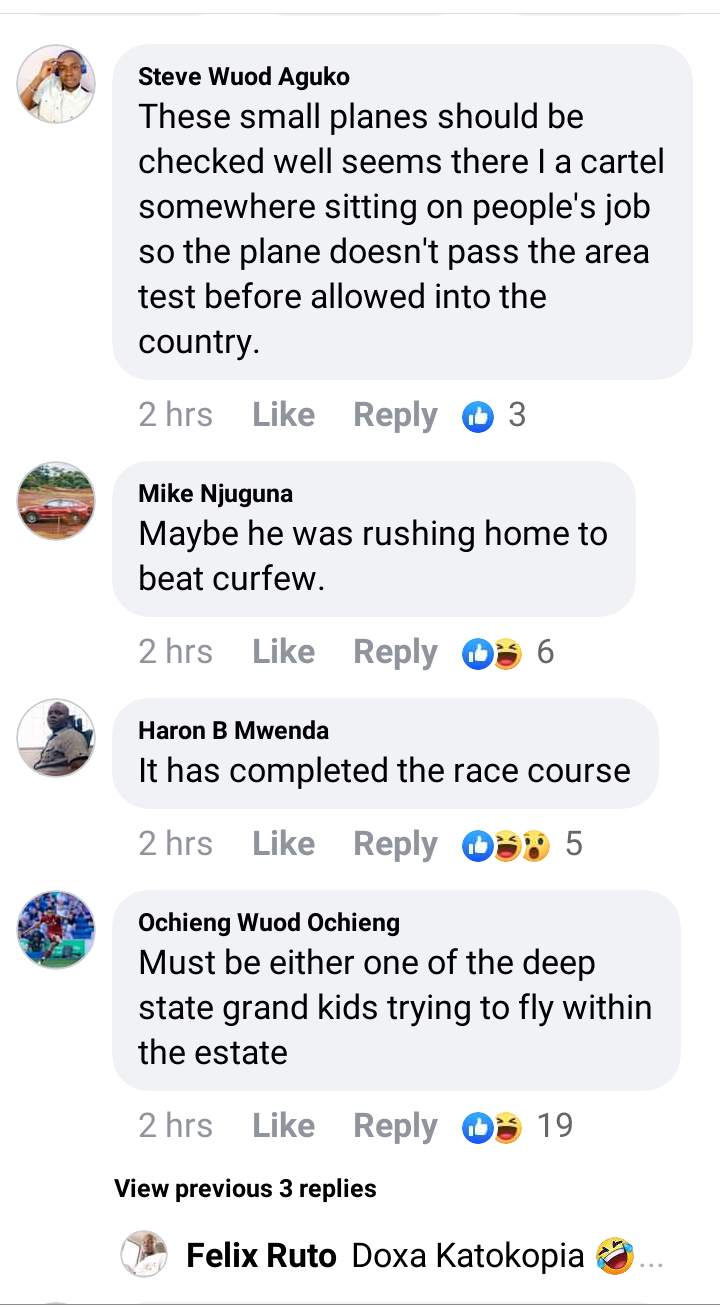 Content created and supplied by: Kadiva (via Opera News )