It's a very dangerous time to everyone in the series since they're after each other,betrayal is all over & revenge is really working out,William is out looking for someone whom he can revenge on by bringing all of those that brought him down,he is in dire need of also making sure that he doesn't die alone.
It's so unfortunate that Luwi has been hunting William & also William has been after him too,in tomorrow's episode we'll see Luwi disappearing & going off immediately, this after the detective left the house, it's so unfortunate that his phone can't go through & he can't be traced anywhere.
William claimed a tough revenge & he's the one involved in kidnapping Luwi so that he gets to know all the plans he has against him,also he'll force him to reveal all Victor's plans & he will threatene Luwi to stop all his evil plans with Maria against him.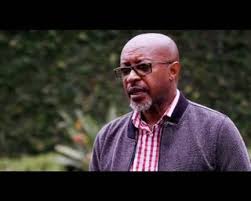 Stay tuned for more updates on this.
Like,share, comment & Follow for more updates.
Content created and supplied by: @Naliakamather (via Opera News )