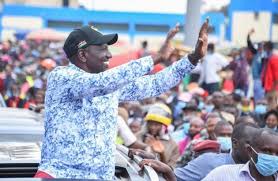 Recently it seems that the union between the Deputy President Dr.Ruto and the President Uhuru Kenyatta to be deteriorating.It has been shed light upon by this week President speech telling him to step down the position since he's not consistent.
In Today's speech at Isiolo Ruto has declared it openly that he won't suit his seat for anybody.
To back his point he says that there is no contest between him and Presidey Uhuru.He continues to support his decision that they had a shared plan,vision,manifesto and vision to sum it all.
He says he respects the President and he will serve his nation no matter what.
Ruto's was earlier booed by youths carrying twigs,placards as he was addressing people on BBI.He was in a meeting in aid of 70 churches fundraising in Isiolo.
Ruto has a firm stand and he won't be backed down by anything or anyone.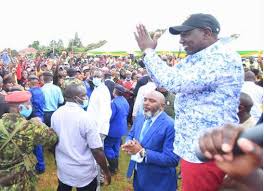 For more of such articles follow me.Shae your thoughts on the comment box below.
Share this article.
Content created and supplied by: Elizabeth09 (via Opera News )